notes
Barriers to Leaving, Part 5
The final 10 reasons why a survivor might stay
By DomesticShelters.org
May 13, 2016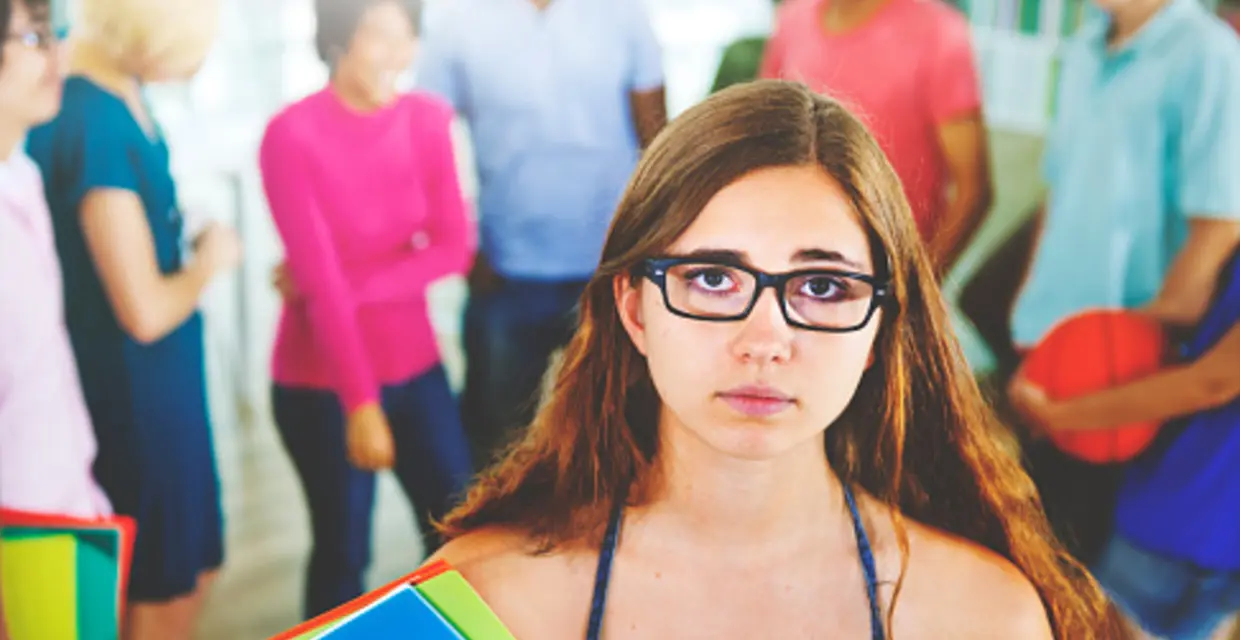 There are so many misguided beliefs about why survivors stay with an abuser.
She loves drama.
He just wants attention.
She likes the abuse.
It's probably not as bad as he or she makes it out to be.
For many survivors, these assumptions can often be just as painful to endure as the abuse itself. Because, the reality is, leaving an abuser is never easy and always complicated.
As a domestic abuse survivor herself, Sarah Buel created a list of 50 barriers survivors may face when trying to leave an abusive partner. This Harvard graduate and clinical professor of law at ASU's Sandra Day O'Connor College of Law says that survivors often face pressures, both inside and outside of their relationship, which can stand in their way of a life free from abuse.
We've written about the first 40 in Parts 1, 2, 3 and 4; below are Buel's final 10 obstacles that she's come across in her 30-plus years of advocacy work with survivors.
41. Rural victims. Survivors who live in rural areas face isolation and limited access to services due to a lack of transportation, or the programs they need don't offer outreach. In smaller communities, survivors also face the obstacle of the everybody-knows-everybody conundrum, and may be reluctant to reveal abuse because the heightened scrutiny can cause them more embarrassment among family and friends. Read more about the challenges of facing abuse in rural areas in "A Rural Barrier."
42. Safer to stay. It may sound improbable, but sometimes, it's safer for a survivor to stay. Particularly if the abuser has previously engaged in stalking or death threats, a victim may assess that, by keeping an eye on the batterer, they can sense when he or she is about to become violent and, as much as possible, take action to protect him or herself and any children in the home.
43. Being a Student. Students in high school, college or graduate university studies may fear that not only may their requests be stymied by untrained administrators, but that their student records could reflect their involvement with an abuser. If their abuser is also a student, the survivor may be afraid of being called out for "snitching" by disclosing abuse.
44. Shame and embarrassment. Many survivors feel shame or embarrassment about the abuse, which can prevent them from disclosing it to anyone, or may cause him or her to deny abuse when questioned by loved ones.
45. Stockholm syndrome. This is when an oppressed person develops a powerful bond with their oppressor, in this case, an abuser. It can make the survivor more sympathetic to the abuser and can prevent a survivor from leaving. You can read more about it in "Can DV Survivors Have Stockholm Syndrome?"
46. Substance or alcohol abuse. If either the survivor or the abuser, or both, are abusing alcohol or other substances, it may inhibit the survivor from seeking help, often for fear that children they share could be removed from the home. Or, a survivor may presume a shelter will not accept him or her if the survivor is struggling with addiction.
47. Teens. According to Buel, teens, especially those who are pregnant or who are already parents, are at greater risk for abuse in their relationship than any other age group, yet are the least likely to report or seek adult intervention. Some teens are fleeing homes where they were abused, or witnessed abuse between adults, and are more vulnerable to dating abusive partners as a result. This low self-esteem can factor into a teen's decision to stay with an abuser. An astounding 1.5 million high school students experience physical abuse by a dating partner each year. Read more in "Teens: Are You in an Unhealthy Relationship?"
48. Transportation. Without a car to access a job or childcare, many survivors feel hopeless about the prospect of leaving and avoiding poverty or further harm.
49. Unaware that abuse is a criminal offense. Though hard to believe for many of us, some survivors are unaware that the abuse they're enduring is a criminal offense, often because someone in their life has minimized the crime.
50. Undocumented survivors. Undocumented victims fear they will face complex immigration problems if they leave. Their abuser has told them that he or she can get them deported. The survivor may fear losing custody of her children if reported as undocumented. Many do not realize that under the Violence Against Women Act, or VAWA, a federal law enacted in 1994, they have the same right to be protected from abuse as U.S. citizens. Read more in "Protections for Undocumented Immigrants."
Looking for someone to speak with? Enter your location to find phone numbers for domestic violence experts in your area.


Have a question about domestic violence? Type your question below to find answers.