notes
Majoring in Domestic Violence
Colleges offer graduate programs that ready students to end violence against women
By DomesticShelters.org
Jun 14, 2017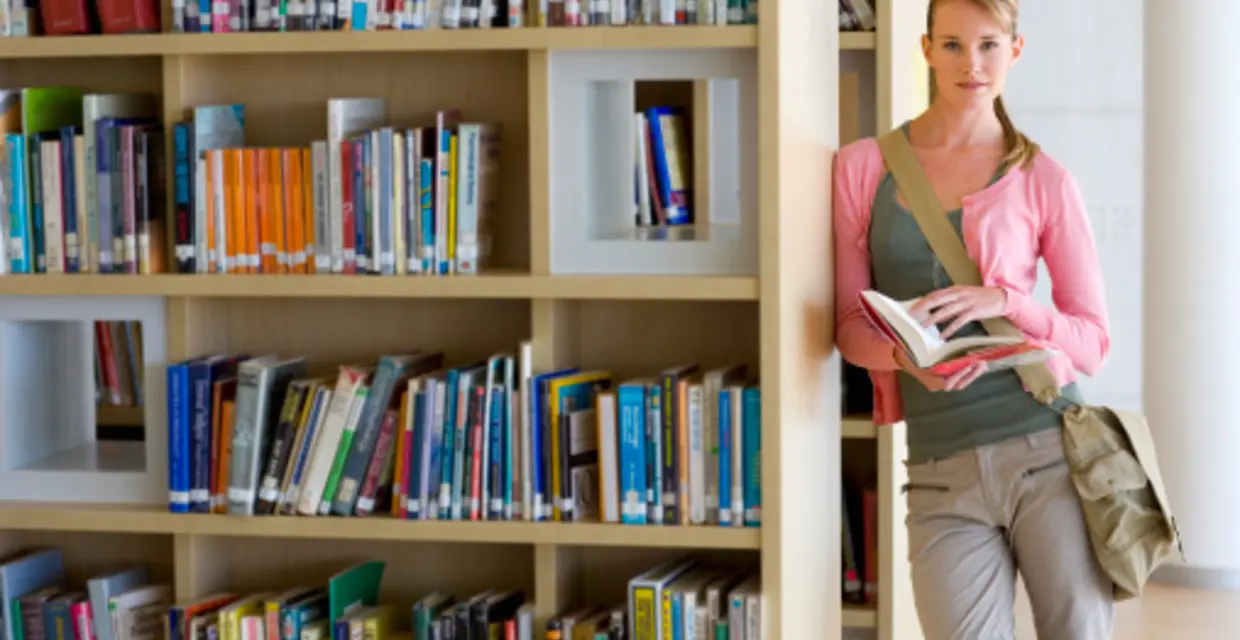 Higher education is meant to churn out well-rounded scholars. Even if you're going for a math degree, you'll most likely still be required to take some creative writing. Those headed toward a career in music will still need to understand how basic chemistry works.
This philosophy, however, seemed to be lacking in one area, according to educator and advocate Barbara Paradiso—the intersection between domestic violence advocacy work and business leadership. Enter a new type of academic program aimed at giving future advocates the know-how to not just be a part of the anti-domestic violence movement, but to lead it.
An advanced degree program out of the University of Colorado Denver's School of Public Affairs is focused on providing a thorough gender-based violence education to students in any number of fields. Available to grad students nationwide, the part online and part in-person course is composed of 36 credit hours, which takes approximately two years to complete.
The program is targeted not only to those who hope to run a domestic violence nonprofit someday, although that's certainly an option. As Paradiso, the director of the Center on Domestic Violence at the University, explains, "It's for a lot of different fields—drug and alcohol work, child welfare, policy work, prevention education, offender treatment programs, law, healthcare, clergy, entrepreneurs. We're hoping no matter the path their career takes them, they graduated with a much more in-depth understanding of gender-based violence."
Why This Is So Needed
When domestic violence nonprofits hire their executive level employees, they logically look to their strongest advocates, "those who really understand what it's like to work with survivors, and who are passionate about the work," says Paradiso. However, those individuals don't always have the opportunity to learn the skills that it takes to run the business aspect of the job.
As such, nonprofits can sometimes falter from a business standpoint. Board members often begin to micromanage, major funders back out and nonprofits find it's hard to retain their staff. "It can lead to the nonprofit unraveling and having to build back up again," says Paradiso.
Likewise, those who come from a strong business background may not have spent a significant amount of time in the thick of domestic violence work, and their knowledge of the real-world issues surrounding violence against women isn't as keen as an advocate's may be.
Paradiso, who formerly worked with the Sunshine Lady Foundation, a philanthropic organization started by Doris Buffett, the older sister of billionaire investor Warren Buffett, says she began brainstorming with trustees on a way to bridge that gap when the idea came to her.
"We decided on academic approach because we wanted people to get hired," she says.
Since the program began at UC Denver in 2000, some 170 students have completed it, with each semester seeing 10-15 new students. Though unique, UC Denver's program is not the only one preparing a future generation of advocates. Within the social work field of study, the following universities are just a few that offer degrees in domestic violence:
But there are myriad other programs available for law and healthcare students as well—Tulane University Law School offers a domestic violence clinic while multiple colleges offer forensic nursing programs, enabling nurses to specialize in caring for victims of assault, rape, neglect and abuse.
Donate and change a life
Your support gives hope and help to victims of domestic violence every day.
Graduating Survivors
The Sunshine Lady Foundation partnered with the University of Colorado partly because of their willingness to work with survivors who wanted to attend grad school but needed an extra level of understanding.
"We really wanted survivors to have an opportunity to participate, and there were times when the survivor's academic success had been interrupted by the violence she'd experienced," says Paradiso. "So her GPA from undergrad might not be particularly high—if it was, say, 2.87 and 3.0 was the requirement, would you let them in? [The University of Colorado] was open to that."
She hopes students who complete the program will walk away with the knowledge of what is contributing to the continuance of violence, strategies for how to address future violence and how to manage, supervise and provide business leadership on top of it all. She also hopes the program is forging a future network of advocates.
"The people students meet through this program remain close and are a source for problem solving with one another. If they're working in Kansas, they can call on people in Florida. We recognize this type of work can be very isolating, so we're finding ways to create a strong support network."
Looking for someone to speak with? Enter your location to find phone numbers for domestic violence experts in your area.


Have a question about domestic violence? Type your question below to find answers.