notes
Once You're Aware, It's Time to Do Something About It
Raising awareness is good and all, but action is better. 4 tool kits to help you out
By DomesticShelters.org
Oct 06, 2017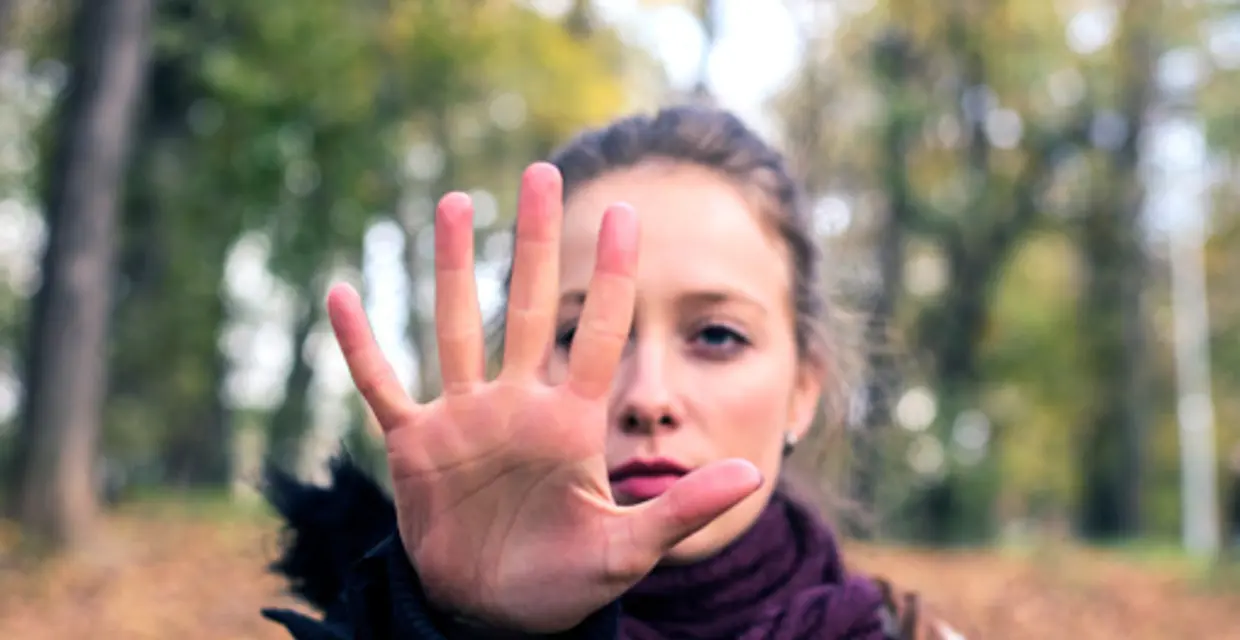 We are constantly bombarded with this message about the importance of "raising awareness" and this month is no different. It's Domestic Violence Awareness Month (DVAM) and, if you weren't already aware, domestic violence is a sweeping epidemic of devastating proportions.
If you weren't already aware, 1 in 3 women is trusting that her dating partner or spouse will love and respect her, and she's getting abused anyway.
In a one-day national census of domestic violence services, just under 73,000 survivors across the U.S. stepped forward to ask for help (and these were just the ones who spoke out).
If you weren't aware, some men are victims, too.
And, of course, there are the children who directly or indirectly become victims of domestic violence at home.
So, now you're aware. Is your job done here? Has domestic violence ended?
If you can see the fallacy in this, good job. There's no point in raising awareness if we're not also taking action. Which is why, in honor of Domestic Violence Awareness Month, many advocacy organizations have developed free tool kits to help you out. Below, we highlight five of our favorites.
Inside, everything you need to take a few easy, tangible steps toward being part of the solution. No action is too small, because taking action means you're one more person standing up for survivors—and standing up against abusers.
What action will you take this month?
1. The National Resource Center On Domestic Violence Tool Kit
Print free brochures and posters in multiple languages, learn how to share your own story of survival, get tips for engaging the media and learn how to speak to the media when they request an interview. Learn how to hold and promote an event in real life, and get ready-made social media tools to promote it online.
2. National Coalition Against Domestic Violence Social Media Toolkit
The NCADV's tool kit practically creates your campaign for you. It includes ready-to-go blog posts about domestic violence, tweets and Facebook posts you can use on your social media channels, shareable visual content with stats and words of inspiration, instructions on how to reach your members of Congress to demand action, even information about collecting cell phones (including a free shipping label when you do so) which can be refurbished and resold, the profits from which go toward domestic violence programs.
3. Military OneSource Domestic Violence Awareness Month Tool Kit
More than a third of combat veterans suffering from post-traumatic stress disorder disclosed that they had been aggressive with their partner at least once in the previous year. Abuse among military couples is vastly underreported for multiple reasons—among them, a fear of a spouse losing their job and a lack of support from military higher-ups. Help acknowledge service member survivors with the Military OneSource tool kit. Access free DVAM posters, banners and fact sheets that you can hang up and hand out, attend a free webinar on healthy relationships and read about how to connect service member survivors with the right resources to help them escape an abusive partner.
Donate and change a life
Your support gives hope and help to victims of domestic violence every day.
4. Futures Without Violence Health Cares About Domestic Violence Day Action Kit
This one is specifically made for you, hardworking healthcare professionals. Every day, you interact with individuals from all walks of life. Some of them may be hurt or injured as a result of intimate partner violence (IPV). Others may be hiding the trauma of domestic violence behind a brave smile. You could be their refuge. This tool kit contains action steps to organize resources for survivors and training sessions for staff, instructions for routine screenings for IPV for patients, sample social media posts and tangible examples of what other healthcare organizations have done to recognize DVAM in the past.

Looking for someone to speak with? Enter your location to find phone numbers for domestic violence experts in your area.


Have a question about domestic violence? Type your question below to find answers.