notes
How Not to Fall into a Caregiving Trap with an Abuser
Safely and discreetly getting support in quarantine and beyond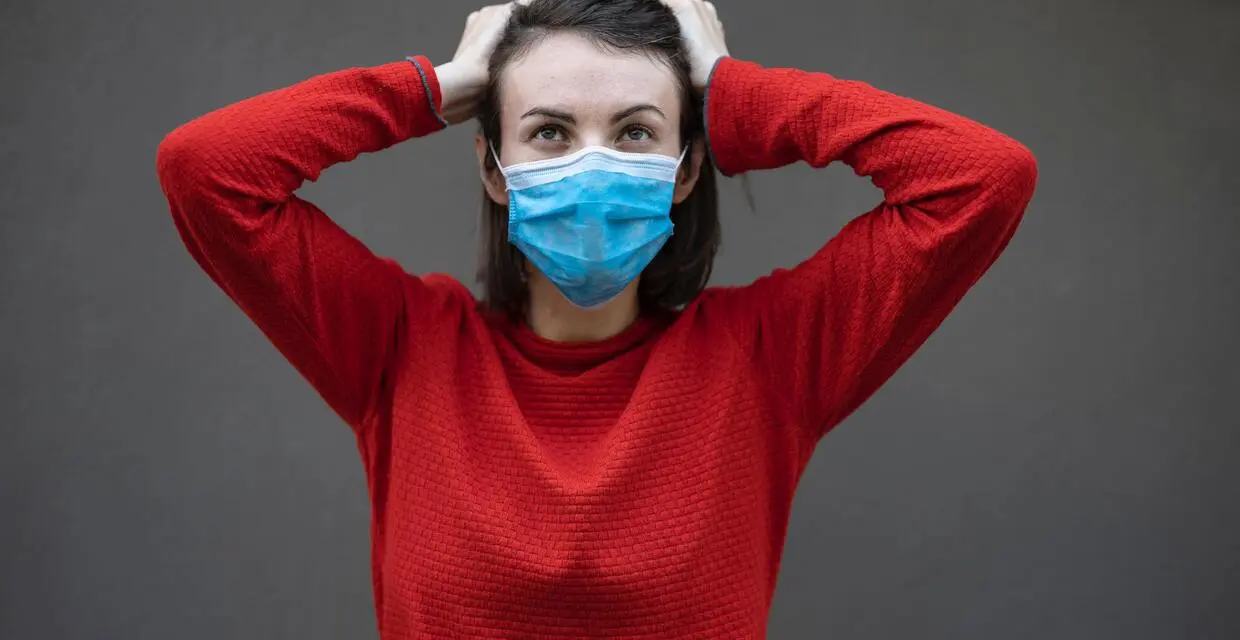 When COVID-19 social distancing guidelines first went into place in Connecticut in March, Debra Greenwood, president and CEO of The Center for Family Justice, and her team braced for an onslaught of calls for help. But for the first two weeks, their 24-hour hotline went quiet, and survivors weren't returning calls and texts from their counselors either.
"They weren't calling and they were afraid to go to their court dates, but they were also home with an abuser who would usually have been at work," Greenwood says.
Then, just as they have across the nation, the floodgates began to open, and they've since experienced a 52% increase in domestic violence hotline calls across their state. Now they're facing what Greenwood and other advocates have termed "the second pandemic" of domestic violence, with abusers using COVID-19 itself to keep survivors from leaving.
Whether the abusive partner is pretending to be sick or they're actually ill, they manipulate survivors in a variety of ways, Greenwood says, from pretending to be sick by pointing to seasonal allergy symptoms as proof of the virus to threatening to expose the survivor as well as their children to it in quarantine. They also find ways to strip them of their financial power.
"Domestic violence isn't just physical," Greenwood says. "More than 80% of our clients endure financial abuse, where the abuser takes away a debit card or access to money so they aren't able to seek help. Power and control are the two big factors in abuse."
Recognizing Coercive Control
Abusers often use a strategy called coercive control to dominate their intimate partners and maintain power. Again, abuse is not always physical—instead, it can be disguised as tactics far sneakier. Here are a few examples of coercive control an abuser might use in a COVID-19 caregiving situation:
Isolation: Keeping you from contacting family or friends, to let them know you're OK, or preventing you from seeking medical care if you are the one who's sick.
Threats: Threatening to give the virus to you or your children intentionally.
Manipulation: Trying to make you feel sorry for them because they're sick (whether they really are or not) to make you stay and care for them.
Fear: Withholding items like hand sanitizers or disinfectants to keep you fearful you could get the virus.
Gaslighting: Telling you you're imagining symptoms if you're feeling ill, accusing you of trying to infect them with the virus, or manipulating you into believing phony information about the pandemic that's designed to keep you fearful and/or trap you into staying with them.
Taking Your Pets with You
Donate and change a life
Your support gives hope and help to victims of domestic violence every day.
Pets are another way that abusers manipulate survivors into staying with them. Some people choose to stay because they don't want to leave a pet behind with an abusive partner, many shelters are working to make accommodations for pets; see this article for resources. Counselors at Greenwood's agency have been doing what they can to help, including taking survivors' pets into their own homes temporarily until they can find accommodations for them. And they're currently in the process of finding a larger location so they can have a safe kennel on their property. (Psst... You don't need to surrender your pet, either, because of the virus.)
Sharing Safe Words
Escaping an abusive partner is challenging in any circumstance. But it's particularly difficult in a lockdown situation, where survivors have even fewer opportunities than usual to escape or even speak to someone outside their home who could help. To combat this, countries like France and Spain have adopted code words that survivors can use in their local pharmacy—one of the few stores still open universally—to alert authorities (via their pharmacist) that they need help.
The Center for Family Justice has coordinated with drug stores like Walgreens and Rite Aid as well as law enforcement and other partners to institute a similar process in Connecticut by discretely sharing safe words survivors can use.
There's also a new #SignalforHelp campaign launched by Women's Funding Network with a hand signal survivors can use in person or on video calls to communicate that they feel threatened and need help.
When Older Adults Abuse Their Caregiver
We often think of domestic abuse as an issue between intimate partners. But someone who's older may become abusive to their family caregiver, whether verbally or physically or both, and the caregiver may not know how to deal with it and prioritize their own safety and well-being. Domestic violence hotlines can be a first line of support in situations like this as well, Greenwood says. Her agency has seen an uptick in these types of calls in recent weeks.
"We can connect them with support like mental health services and clinicians who can talk them through what to do, but the first thing we're always going to do is ask, 'Do you feel safe?' and go from there to get them the help they need."
Getting the Support You Need to Leave
Though this period of isolation may make your situation feel more hopeless than ever, you're not alone. Help is still available. Shelters are still open, as are hotlines, both national and local. So, whether an abusive partner is pretending to be sick or actually is, it's still OK to leave. You are responsible for your safety and your children's, and there are shelters and hotlines waiting to help. Of course, finding ways to communicate safely in this situation can be a concern.
"Even if they can't speak, most hotlines, including ours, have texting options," Greenwood says.
"And everyone who works in this field is on high alert right now, scrutinizing communications to make sure they don't miss a cry for help."
The National Domestic Violence Hotline also has a texting option—just go to their website and click the "Chat Now" button in the upper right corner.
Preparing for What Comes Next
As states look to ease up on quarantine restrictions, domestic violence agencies and shelters are ramping up efforts to provide even more support.
"When we get the all-clear in June or whenever that happens, we're expecting double to triple the number of people who need our services," Greenwood says. "And in the meantime, we're closely watching the deteriorating financial and mental health issues of the abusers and the survivors and what that will mean to them. There will be many other stressors we'll all have to deal with and we're coming together with other agencies to do that."
Photo by engin akyurt on Unsplash.
Looking for someone to speak with? Enter your location to find phone numbers for domestic violence experts in your area.


Have a question about domestic violence? Type your question below to find answers.