notes
Sweet Support for Sex Workers
The Cupcake Girls provides holistic resources for people who work in strip clubs and brothels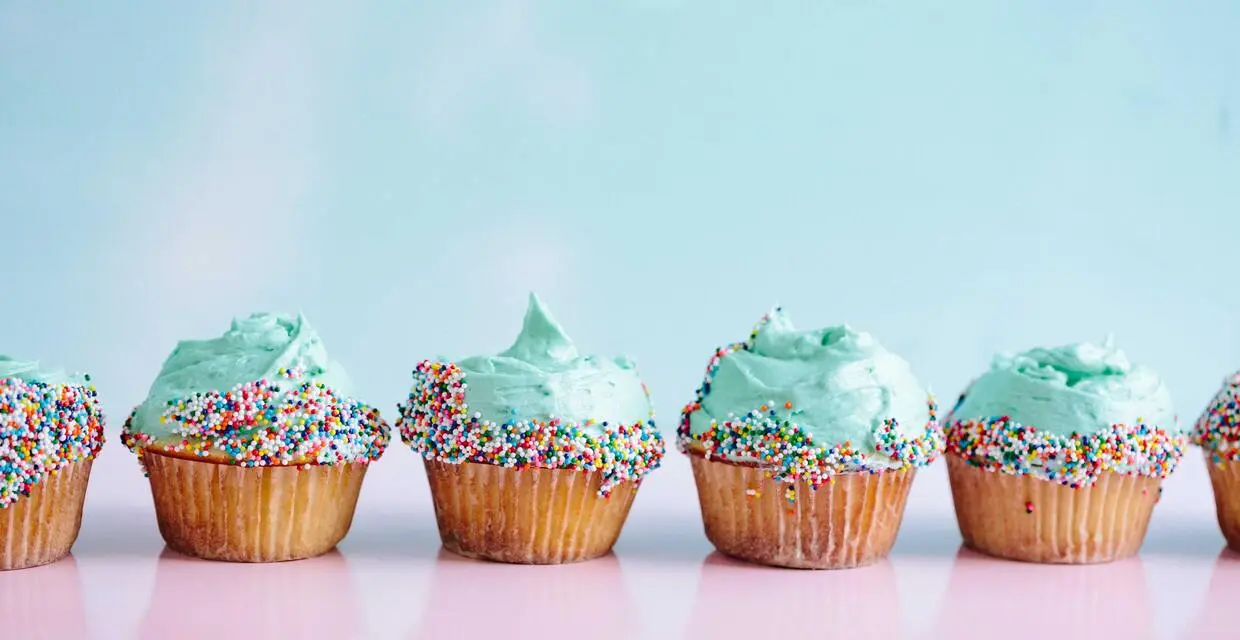 Sex workers are some of the most underserved people in the U.S., largely because of the stigma that surrounds them. The Cupcake Girls, a national nonprofit organization with offices in Las Vegas, Nevada, and Portland, Oregon, is looking to change that. We sat down with executive director Amy-Marie Merrell to learn more about sex work and how it intersects with domestic abuse, and what her organization is doing to help.

DomesticShelters.org: How did The Cupcake Girls come about?
Merrell: We started out in Las Vegas back in 2011 after seeing a need for someone to provide resources for sex workers. At the time, there were a lot of people doing anti-trafficking work, but not a lot of people helping consensual sex workers.
At The Cupcake Girls, we believe that sex work is not inherently violent; it's the way that [society] treats sex workers that is, and so we make sure that they have access to any resources they might need. And so how we started was by going out to brothels and strip clubs in Las Vegas with a big box of pink cupcakes, which we found to be a great icebreaker.
DS: Can you explain the difference between consensual sex work and trafficking?
Merrell: Yes, so a consensual sex worker is anyone choosing to be in the industry. They perform sex work like any other job and it's their choice. Some do it because they enjoy it. Others don't want to do it but do it as a way to make money to feed their families. But either way, they're consenting to it, and they get to decide who and how often. Sex trafficking is when someone is forced to do sex work, whether overtly with threats or physical violence or by being coerced or manipulated into it.
DS: How does sex work overlap with domestic abuse?
Merrell: There aren't very good statistics related to sex work in general and none that I know of off the top of my head specifically about sex work and domestic violence, but I would be shocked if the overlap isn't really, really high, particularly among those being trafficked.
One of the most common conversations I have is [a client] thinking they're in a relationship with someone when actually they're being trafficked. I've seen so many people who think their boyfriend or girlfriend or husband or wife loves them but they're trafficking them amongst their friends or strangers. They say, "Well, he said that if I loved him, I would do this for him."
DS: How can you tell when someone is being trafficked by their partner?
Merrell: There are two big tells: One is if they don't have access to their own money. And the other is they don't have access to their identification.
DS: Why do consensual sex workers need an organization like The Cupcake Girls?
Merrell: I get that question a lot, too. People think sex workers make tons of money, and a few do. But for the most part, the pay is pretty low and the money is very infrequent, and so they have a hard time making ends meet or paying for services like healthcare.
The other part is that sex workers are often reluctant to take care of themselves out of fear for their safety. We had one client who went to a dentist once and he recognized her from a pornographic video and he raped her in his office. When we met her, she hadn't been to the dentist in years because she was, understandably, too scared to go. She ended up needing three root canals.
DS: What kinds of resources does The Cupcake Girls provide?
Merrell: It really depends on the client. We ask each client, "What is it you need?" And then we help them get it. We have more than 200 professional partners nationwide, from auto mechanics and counselors to attorneys and physicians. We vet them all so our clients can feel safe going to them, and they provide their services at a discounted or pro bono rate.
A byproduct of our work is that we get to educate communities about sex work and sex trafficking. We get to have these really great conversations about bodily autonomy and choice in all different sorts of professional environments.
DS: What do the brothel and strip club managers think when they see you coming in with a box of cupcakes?
Merrell: They love it! Sometimes they're the ones that call us to come in.
DS: Really? You'd think they would want to run you out of town. Why do they like having you there?
Merrell: Most of their workers are 10-99 employees, meaning they're contract employees and don't receive benefits. So we provide services that their workers need. It helps them maintain a safer establishment, which means they're able to get more quality work from their employees.
I can only think of a couple of instances in the past 10 years when management was part of the problem. So, yes, they're pumped when they see us coming.
DS: How can folks help your cause?
Merrell: Great question. We can't do what we do without support. We're always looking for safe partners to refer our clients to for free or discounted services. If you know of an individual or business you think might be a great partner for us, please fill out a partner interest form. We're always looking for counseling professionals, dentists, financial planners, tattoo cover-up artists, attorneys and more.
We also rely on volunteers to staff our Las Vegas, Portland and national teams. If you have five hours a month to spare, we'd love for you to fill out a volunteer application. As a nonprofit, of course, we could not do our work without financial support from the community. But just as important as your direct support is taking steps to reduce the stigma of sex work in your own community. Have conversations with friends on the topic, dispel myths when you hear them and educate others when the opportunities arise.
DS: What's next for The Cupcake Girls?
Merrell: Something that we're working on is to eventually be able to provide absolutely free counseling for all of our clients across the country. We're currently doing this for some of our clients in Oregon thanks to a grant, but we'd like to be able to offer access to licensed counselors throughout the U.S.
Donate and change a life
Your support gives hope and help to victims of domestic violence every day.
We're also focused on community education and harm reduction. There are so many states where people who are being sex trafficked are still getting arrested and booked by the police [instead of being treated like victims]. And so, providing the community education surrounding the issue itself is really important to us, and I'm hoping we can make an even bigger impact in that area in the future.
Read more stories about the individuals and organizations making a difference in Heroes Fighting Domestic Violence.
Photo by Brooke Lark on Unsplash.


Looking for someone to speak with? Enter your location to find phone numbers for domestic violence experts in your area.


Have a question about domestic violence? Type your question below to find answers.