notes
Free Tattoos for Survivors
Tattoo artist uses her talent to cover scars for survivors of abuse
By DomesticShelters.org
Feb 12, 2016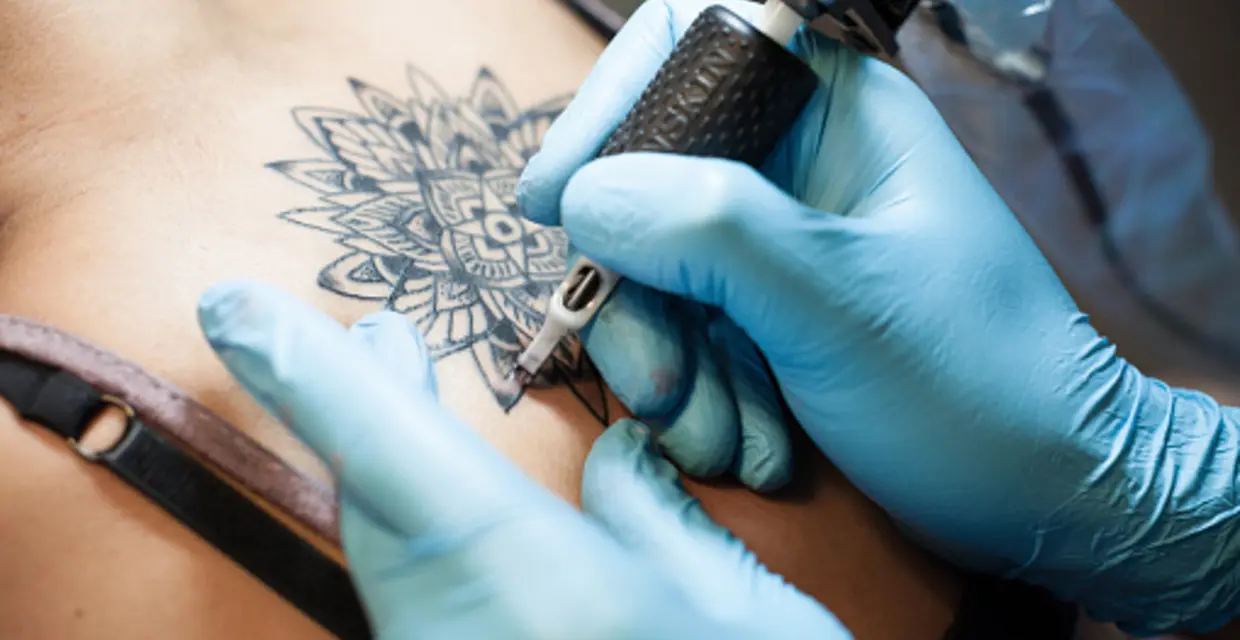 Brazilian tattoo artist Flavia Carvalho is turning trauma into art by offering her inking skills free of charge to survivors of domestic violence. Turning scars left by violence into beautiful bouquets of flowers, fierce eagles, a multi-colored skull or even the superhero Catwoman, Carvalho's project has taken off since she began it a year ago, gaining media attention around the globe.
The artist told Huffington Post that the idea came to her after she tattooed a client with a scar on her abdomen. The scar came from the woman being stabbed by a man whose advances she rebuffed at a nightclub. "He stabbed her with a switchblade. I was suddenly struck by the idea of providing free tattoos to women who were left with scars following domestic violence or mastectomies. Each tattoo would act as an instrument for empowerment and a self-esteem booster."
She calls her project A Pele da Flor, or "the skin of the flower." She says it's a Portuguese expression that refers to the strong feelings that accompany difficulty or suffering. She also says it "alludes to the fact that all of us women are like flowers and deserve to have our skin protected and embellished."
Carvalho is currently working on expanding the reach of her project, working with The Municipal Secretariat of Policies for Women to establish a partnership with the Women's Police Station in Brazil to help women countrywide know that her tattoo services are available to them.
Ami James, renowned tattoo artist, star of Miami Ink and one of the founders of tattoodo.com, tells DomesticShelters.org that tattoo artists, including himself, have long been requested to artistically cover scars from traumatic experiences, like domestic violence, with meaningful works of art.
"Domestic violence is one of the horrible realities that plagues so many lives. If I can transform a terrible memory on someone's body into something beautiful that they can look at and feel at ease with, it makes my job feel so much more rewarding."
Tattoodo.com says they've seen a trend of tattoos covering not only DV scars, but also the evidence left behind after nonviolent trauma, like mastectomies and C-sections. This post shows photos of some of those stunning examples.
Seeking Tattoo Artists!
Are you a tattoo artist in the United States and want to offer your services to victims of domestic violence? If so, please contact Amanda@DomesticShelters.org for possible inclusion in a future story.
Do You Know a Domestic Violence Hero?
DomesticShelters.org is looking for individuals doing heroic things, big or small, within their communities to help survivors of domestic violence. If you know someone, let us know about them by emailing Amanda@DomesticShelters.org and they may be featured in an upcoming story. #DomesticViolenceHeroes
Looking for someone to speak with? Enter your location to find phone numbers for domestic violence experts in your area.


Have a question about domestic violence? Type your question below to find answers.