notes
Canada Nonprofit Moves Survivors for Free
Shelter Movers helps leaving an abusive partner a little less worrisome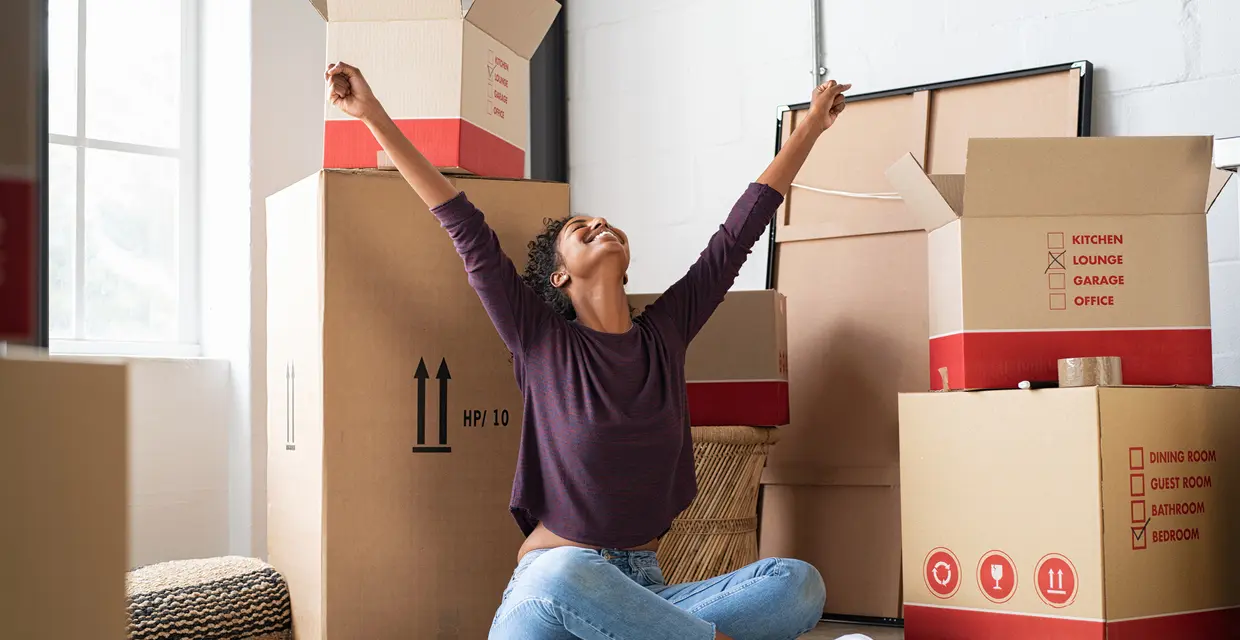 When domestic violence survivors make the brave decision to leave an abusive partner and go into an emergency shelter, they can't take many of their personal belongings with them. And going back to get their possessions later poses risks—will their abusive partner be violent? Will the abuser coerce them to stay?
In 2016, Marc Hull-Jacquin of Toronto decided to help with this part of a survivor's journey and founded Shelter Movers, a unique Canadian nonprofit that assists victims of gender-based violence in moving to a safe place after abuse. While on paternity leave with his daughter, the father of three says he wanted to find a "practical" way to be a male ally in the domestic violence sector.
"I didn't know if it was appropriate to volunteer at a shelter, but I'm a big guy, and I could do this," he says. And by "this" he meant manual labor combined with a sort of security role when survivors needed to return home.
"What I realized in my research is that leaving can be really dangerous, and no service was offering this. I thought, maybe if I can fill this gap, I can make a difference."
Since Shelter Movers began, executive director Hull-Jacquin and his team of volunteers— which grew from just a few to nearly 1,100—have helped more than 2,000 survivors move safely away from an abusive partner. The nonprofit has expanded their reach to five cities outside of Toronto. There has even been interest from other places to copy his model, as far away as Atlanta, Ga.
Hull-Jacquin, who once worked in the private sector, says he grew up with a good family and never personally experienced domestic violence. But during his graduate studies, he was struck by the prevalence of abuse in Canada. According to the Canadian Centre for Justice Statistics, roughly every six days in Canada, a woman is killed by an intimate partner, and aboriginal women are killed by partners at six to 12 times the rate of non-aboriginal women.
"I think everyone has a duty to respond," Hull-Jacquin.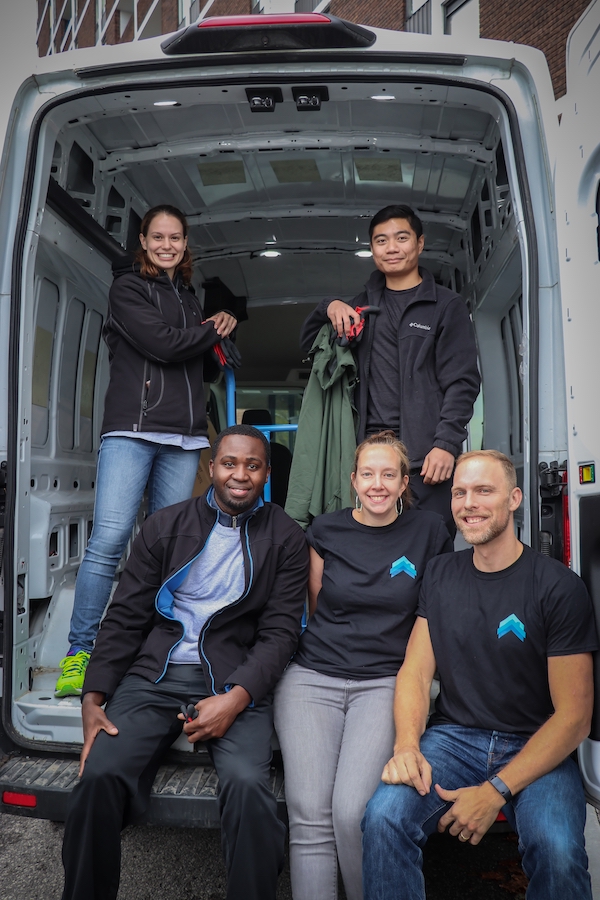 How to Apply
Survivors are not encouraged to contact Shelter Movers directly. Rather, the nonprofit works through referrals from professionals of some kind, such as advocates or social workers.
"We need to know they are experiencing or have experienced some form of abuse," says Hull-Jacquin. To find a shelter near you, visit the Find Help page on DomesticShelters.org and enter your ZIP code.
A survivor doesn't need to be moving into or out of a shelter to apply for assistance, but does need to have spoken to an advocate or other professional ahead of their move, which is always recommended anyhow as advocates can help a survivor come up with a safety plan.
Shelter Movers also doesn't just help women—survivors of any gender identity are encouraged to apply.
How Far Will Movers Go?
The distance limit for moves, says Hull-Jacquin, is based on how far volunteers are willing to drive.
"The longest move was 600 kilometers spanning two of our chapters," he says. While Shelter Movers is a Canadian nonprofit, there are similar services in the U.S., such as Meathead Movers in Southern California and College H.U.N.K.S., which has locations throughout the country.
Shelter Movers also offers a unique service for those survivors who don't want to ever return home.
"We store their stuff in donated storage facilities for as long as they need," says Hull-Jacquin. "It just removes a tremendous amount of barriers. The comments we get [from survivors] are they would have stayed with [the abuser] another year or two if it wasn't for us."
Are Bodyguards Included?
In a sense, yes. Depending on the needs of the clients, says Hull-Jacquin, police may be requested to oversee the move, and the nonprofit also has relationships with private security guards, which help keep the survivors as well as the volunteers safe.
Sometimes, Shelter Movers will also bring interpreters to help with communication. And, in the case of pets, the nonprofit works with pet shelters and veterinary offices that can board pets until the survivor can exit shelter and find a safe place to live more permanently.
How Can I Volunteer?
Fill out the form on their website to join Shelter Movers' wide base of helpers. To be a part of the team at Shelter Movers, you don't need to have a knowledge of gender-based violence says Hull-Jacquin. "We provide that in training."
Do one move, says the founder, and "you'll be hooked" on helping.
"It's a very, very personal thing to be on your hands and knees getting the kids toys out from under the bed. It's a very direct human connection that our volunteers get. [The survivors] are at a very critical point in their lives and it's a very powerful experience."
Donate and change a life
Your support gives hope and help to victims of domestic violence every day.
When Is It Time to Go?
Only a survivor knows when the safest time is to leave an abusive partner. But the bottom line is, if a partner is not respecting your boundaries, not showing regret for their abusive actions, or making you feel unsafe or controlled, it's not a healthy relationship. Check out this list of 27 Characteristics of Unsafe People and see if you recognize any in your partner. You may also want to look at the Assessment Tools on our website to gauge what level of danger you may be in.
If you're still unsure about if you should leave, or how to do so safely, reach out to a trained domestic violence advocate and talk options, and watch our video, "I'm Ready to Leave My Abuser, Now What?" Consider filling out our DIY Safety Planning Worksheet to plan for all scenarios (just make sure to keep it somewhere that the abuser won't find it, like at your place of employment or a friend's house).
Hull-Jacquin says Shelter Movers isn't just providing a money-saving option for survivors. Their clients say it's a sense of empowerment and dignity they appreciate most. "They did this [move] on their terms ... it's them owning their own story, and writing a new page in their lives."


Looking for someone to speak with? Enter your location to find phone numbers for domestic violence experts in your area.


Have a question about domestic violence? Type your question below to find answers.