notes
Survivor Entrepreneurs Are Breaking Free
Starting a business could very well save your life after abuse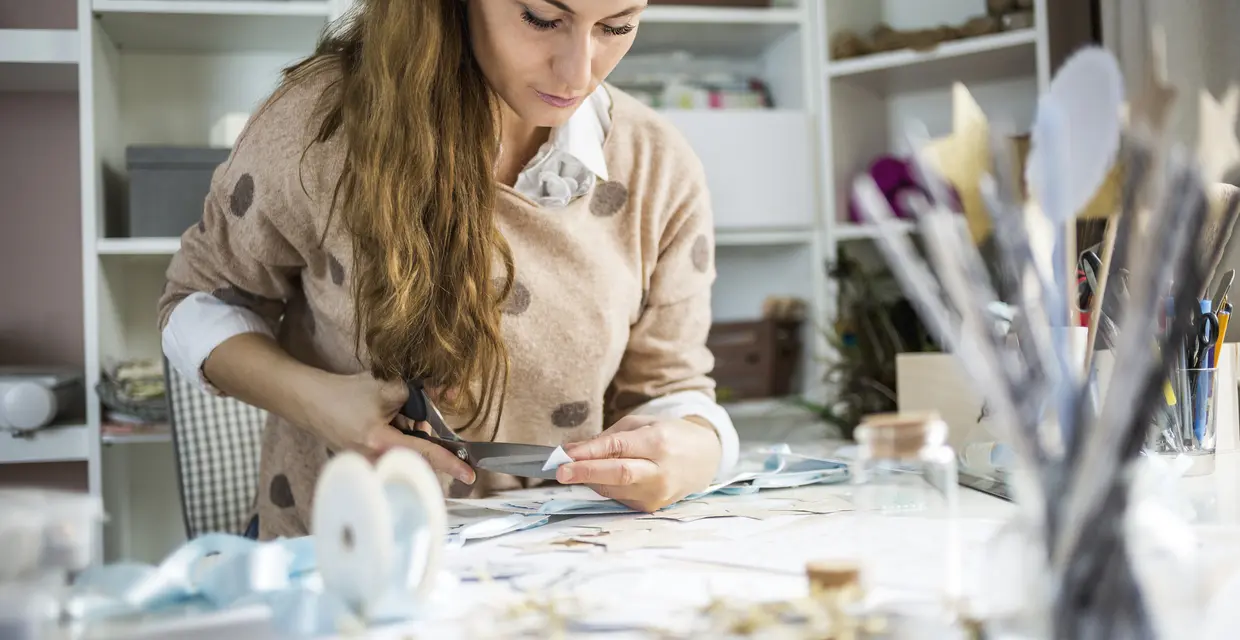 Could starting a business save your life? For the survivors who became entrepreneurs with the nonprofit FreeFrom's help, it may have. FreeFrom is an L.A.-based national organization that gives survivors of domestic violence the tools and support to start their own businesses, and has even created an online store called Gifted where they can sell their products.

See how FreeFrom helped one strong woman start her own business and turn her talents into income post-abuse—and how it could help you, too.
Name: Ana Zimmerman
Business: Elli Greetings
Her Story: When Ana Zimmerman decided to leave her abuser in 2016, she knew it would be difficult. She'd lost her job and her mother had recently passed away, but she was determined to make a better life for her two daughters, ages 3 and 1 at the time. With no money or real knowledge of public assistance, she sought help first from an emergency shelter, and moved from there to a transitional shelter for a year, where she began to put her life back together and started designing and selling greeting cards to shelter donors and visitors.
Around this time, FreeForm was getting its own start and the shelter's director connected Zimmerman with the new organization where she joined their entrepreneurship program. FreeFrom typically helps program participants identify what they're good at and how to turn it into a business opportunity, but Zimmerman already had a head start with her card-making endeavors and turned that into her business, Elli Greetings. Today, she is the manager of Gifted and makes cards for the store and for her own clients. She moved from the transitional shelter into a Section 8 apartment, and finally into a home of her own, with no public assistance.
"I am 100% financially independent and that financial stability is a key factor because you feel more in control of your own life," she says. Ana hopes to continue to grow her business with FreeForm and possibly expand her card sales to brick-and-mortar stores in the future.
Her Advice: While it hasn't been easy, Ana says her journey has definitely been worth it and she's proud of what she's accomplished. Her advice to others considering breaking free? Be patient and stay focused.
"It can be scary but you can do it. I can't tell you how many nights I spent first trying to figure out how to leave and then figure out how to make it on my own," she says. "It's so hard to be focused when you're in an abusive situation, but once you're out, focus on what you want for you, or for you and your kids. And remember that help is available."
Gifted's survivor-made products were a hit during the 2020 holiday season, from spa gift boxes to stocking stuffers and, of course, Ana's greeting cards. The online store experienced a surge in business during the pandemic by selling care packages to those who were unable to travel to visit loved ones, and you can check out their latest offerings here.
Donate and change a life
Your support gives hope and help to victims of domestic violence every day.
You Can Do It, Too
In a survey on DomesticShelters.org, 80 percent of the survivor respondents said they'd like to start a business, and over half already had an idea of what they could do. With the pandemic making jobs even harder to come by, achieving financial independence in 2021 might mean becoming an entrepreneur.
While it may seem daunting to launch a business, especially right now, it doesn't have to start with a million-dollar investment. Entrepreneur.com lists 100 businesses you can start with less than $100 here. And the Small Business Administration offers a Startup Costs Calculator on their site.
For more tips on becoming a financial wizard (OK, wizard might be a stretch, but you should aim high), read additional tips in "Finding Your Financial Footing After Abuse."

Looking for someone to speak with? Enter your location to find phone numbers for domestic violence experts in your area.


Have a question about domestic violence? Type your question below to find answers.