notes
Power Positions
What happens when a person with fame and influence chooses to abuse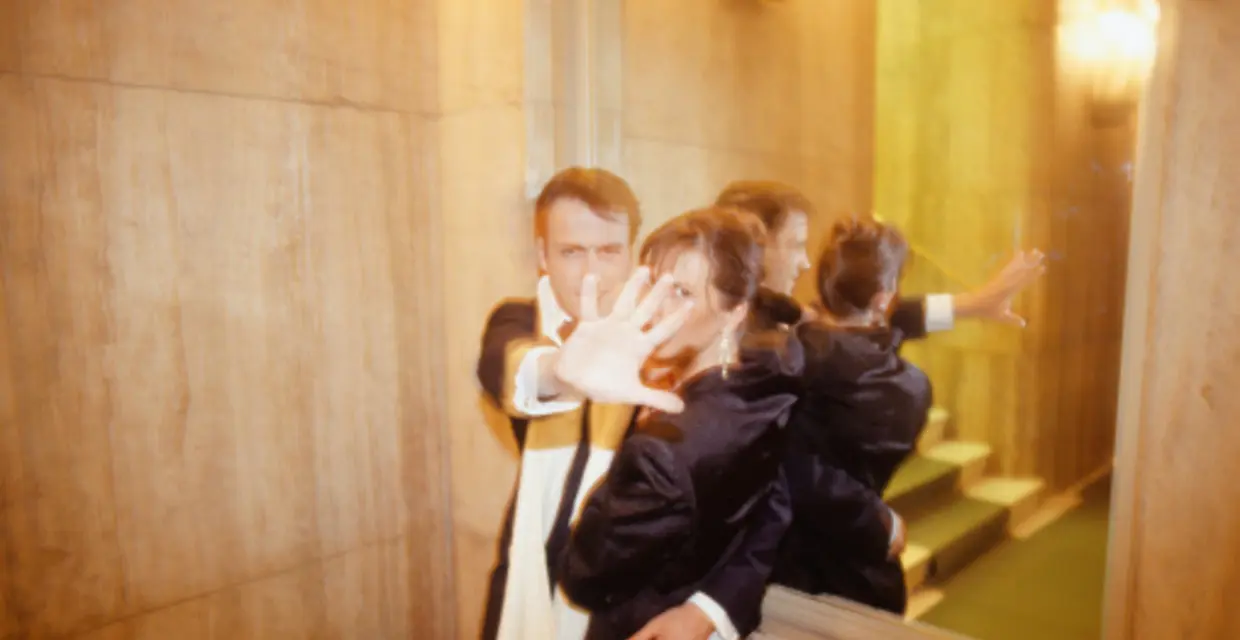 Abusers are sly. They start out as charming, thoughtful, kind, before morphing into something that's anything but. They can be the people you least expect—educated, wealthy, influential in the community. Many survivors of abuse will attest to this very fact—he was a completely different person behind closed doors than he was in public.
So why is it that men who seemingly have more to lose—those in the public eye, who know that their wrong-doings will be examined under a microscope for all to judge—still choose to abuse? It all goes back to power and control, the two trademarks of an abuser, says Carmen Pitre, executive director of the Sojourner Family Peace Center, the largest nonprofit provider of domestic violence support services in Wisconsin. "What men in power have is access to resources. They use their money and influence as part of their control, and they direct that at women."
Pitre has seen this effect firsthand from the survivors at her center and says it is challenging and troubling. "It's difficult to protect yourself from a person with power."
Celebrities As Abusers

In 1988, actor Sean Penn was accused of physically assaulting his then-wife Madonna. After suspecting the superstar was having an affair, an intoxicated Penn allegedly tied Madonna to a chair and abused her physically and emotionally for several hours. While Penn was arrested, the charges were later dropped because of Madonna's reluctance to start a media frenzy. The couple divorced a year later.
Mötley Crüe drummer Tommy Lee was convicted of beating up his then-wife Pamela Anderson in 1998 and spent six months in LA County Jail. The couple reconciled after his release from prison but divorced soon after.
Most of us saw the after-effect of singer Chris Brown's assault of pop star Rihanna. Even after photos of her bruised and battered face were leaked to the public, the support of her fans couldn't stop her from reconciling with Brown.
And then there's the story of NFL running back and former Baltimore Ravens player Ray Rice who was caught on video punching out his fiancée in a hotel elevator in February 2014. He was suspended and then released from the team in September after the video emerged. The suspension was soon overturned and was technically eligible to play in the NFL (as of 2017, he was coaching high school football instead).
And the woman he knocked out? Now, his wife and the mother to their two children. Ray pleaded not guilty to assault charges and applied for something called pretrial intervention, a counseling program that would clear him completely of the charges.
Politicians are also not immune to becoming batterers either. Former New York State Senator Hiram Monserrate was arrested in 2009, and later convicted and ousted from the Senate, for slashing his girlfriend's face with a piece of broken glass during an argument.
You'll Need Help ... and Evidence
Fame leads to influence, and that influence can sometimes extend to the justice system, says Pitre. "If you're in the midst of a divorce and walk into court and everyone addresses [the abuser] by name, but ignores the victim …. his influence is more than the victim's. The victim leaves feeling like they're not seen, heard, believed. [The abuser] uses their influence to discredit the victim."
Pitre says the important thing for survivors of abuse by a person of power to do is to reach out and ask for help. You'll need a plan. "Women who are married to or connected to abusers with power need the help of an advocate to navigate the system." Visit our Find Help page to locate an advocate near you or call The National Domestic Violence Hotline at 800-799-SAFE (7233). They can help you with local resources, legal advice and creating a safety plan.
And don't believe your abuser if he or she says they can influence police officers or court officials to not believe you. It's simply a scare tactic. What you should do is try to collect any and all evidence of abuse—your best way of fighting back in court. But this can be dangerous. Learn how to "Collect Evidence of Abuse Without Danger" here.
Looking for someone to speak with? Enter your location to find phone numbers for domestic violence experts in your area.


Have a question about domestic violence? Type your question below to find answers.