notes
Domestic Violence in the Military
Why abuse is more prominent and less reported among military couples
By DomesticShelters.org
Oct 01, 2014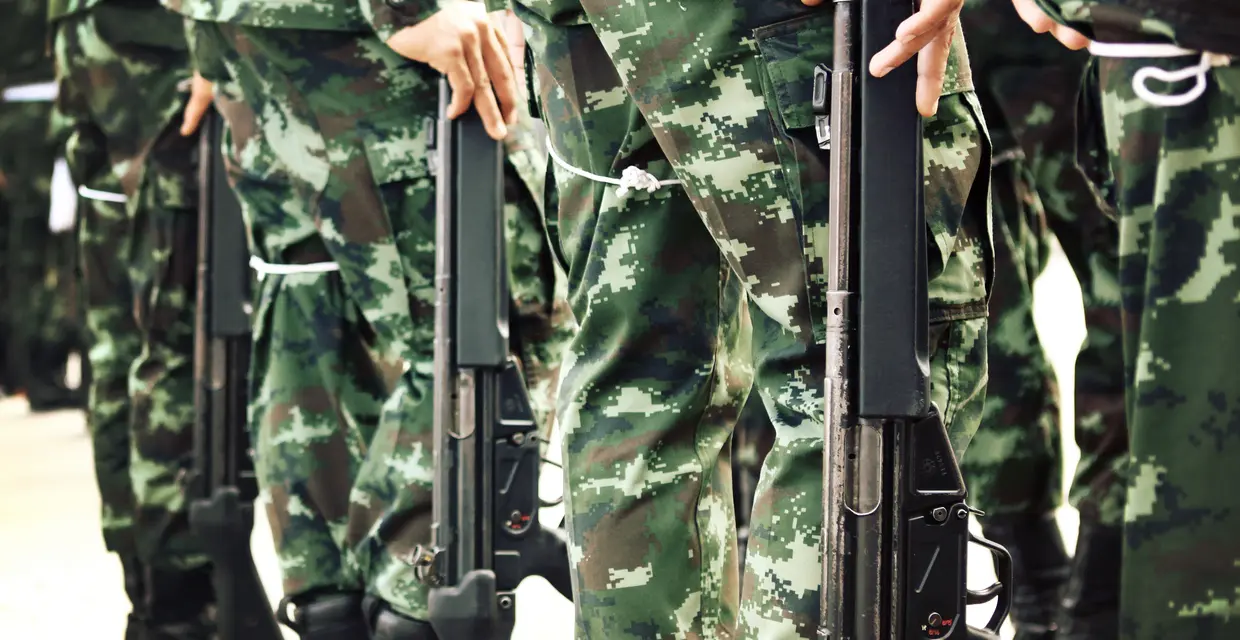 One in four women will experience domestic violence in their lifetime and couples in the military are no exception. In fact, some research suggests military couples are more prone to violence than civilian couples.
A report from the Pentagon released in 2011 showed that post-traumatic stress syndrome, or PTSD, an after-effect experienced by some military members after long or repeated deployments, was a contributing factor to family violence. Reads the report, "Soldiers with PTSD are up to three times more likely to be aggressive with their female partners than those without such trauma." According to the Department of Defense, the highest rates of domestic violence within the military occur within the Army, followed by the Marines, Navy and then the Air Force.
The Reasons Survivors Stay Silent
Unfortunately, domestic abuse cases are typically underreported in the military, making it hard to gather accurate statistics about how prevalent the problem really is. Survivors often fear repercussions for their abusers will prevent their partner from being promoted, or could even lead to the end of their military career. With many military couples existing on the income of the solider only, the idea of losing this income can be a deterrent to reporting abuse. It is important for survivors to remember that their safety and the safety of their children should always be the No. 1 priority.
Survivors can also feel isolated—living on remote bases, in foreign countries or having to move every several years can make them more at risk for not seeking help for abuse. It's important to know that the Department of Defense offers a Family Advocacy Program (FAP) to address domestic violence within the military. Family advocates are specifically trained to help survivors deal with domestic violence.
Two Choices for Reporting Abuse
There are two reporting options available to survivors: Unrestricted, for those who want to pursue an official investigation through the service member's command, FAP or local law enforcement; and Restricted, for those who do not want an official investigation launched, but do want help with other victim advocacy services, medical care and/or counseling.
Service members or spouses of service members can contact FAP for confidential information about domestic violence resources at 800-342-9647 or by visiting militaryonesource.mil.
If you're nervous about reporting domestic violence, know that disclosing abuse could save your life. Don't hesitate to reach out to a domestic violence advocate who can help you report the abuse, walk you through a safety plan or connect you with other local resources. You can find an advocate near you here.
Next: Read how an ex-member of the Marine Corps is using his military training to teach others how to spot the enemy, including potential abusive partners.
Looking for someone to speak with? Enter your location to find phone numbers for domestic violence experts in your area.


Have a question about domestic violence? Type your question below to find answers.