notes
Through the Eyes of an ER Physician
The hardest part is letting them go back home, says one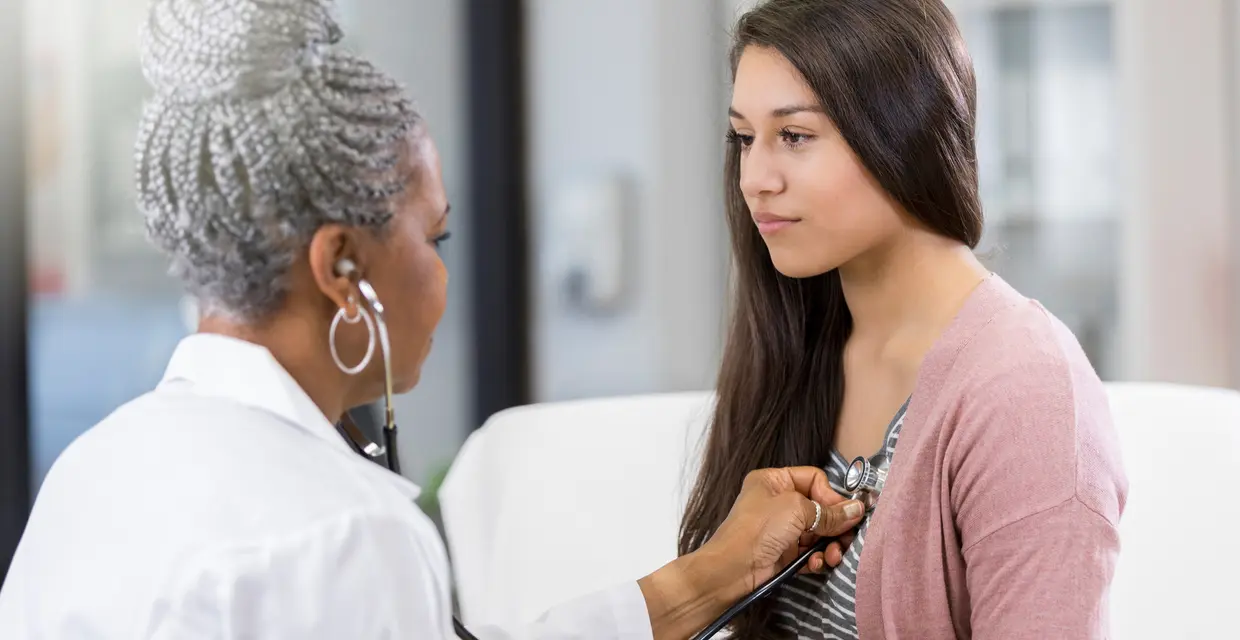 Despite stereotypes, a survivor of domestic violence doesn't often stand out in a crowd. Or, in a waiting room of an ER. Baltimore emergency department (ED) physician Leigh Vinocur, MD, a spokesperson for the American College of Emergency Physicians, says survivors are often the people you least suspect, like the elderly woman who kept coming into Vinocur's emergency room to be treated for falls. And she fell quite often. So often that Vinocur began to suspect the woman might be suffering from mini-strokes.
Until one visit when the woman's husband didn't come in with her. That's when Vinocur asked the question that changed everything: "Is there someone doing this to you?
The woman broke down in tears.
"She said, 'Yeah. For 60 years,'" remembers Vinocur.
Not What It Seems
From the eyes of an ED doctor, domestic violence often presents first as something else—a late night visit for seemingly innocuous cold symptoms.
"You may find out this was the only way she could get out of the house," says Vinocur.
Or, a mother whose child's diabetes symptoms were spiraling out of control. By taking her social history—including questions about whether the patient or, in this case, the minor patient's parent, feels safe at home—Vinocur learned the woman was being isolated in her basement by an abusive husband.
"She cried and said no one had asked her that before," says Vinocur.
For many survivors, there is no easy way or convenient time to report domestic violence. Survivors are often purposefully isolated by abusive partners to prevent this very thing from happening—they may not have access to friends, family, a job, a phone or the Internet. Some may not even be able to leave the house unsupervised, even if a hospital visit is required.
That's why Vinocur, who's spent the last 25 years of her life in medicine, helped develop a universal domestic violence screening pilot program in Maryland back in the '90s when asking about intimate partner abuse at the doctor's office was nearly unheard of.
"We didn't want people screened because of who we thought was a victim. This was to be a universal screening in a nonjudgmental way," she explains. "You can't tell who's a victim of domestic violence."
The program taught ED staff how to bring patients to an exam room alone, telling their partner they would be brought back momentarily. This allowed for a moment to ask the patient, "Have you ever been in the past, or are you now, a victim of intimate partner violence."
The universal screening is now part of most ED's standard operating procedures, though not all.
Donate and change a life
Your support gives hope and help to victims of domestic violence every day.
The Toughest Part
Vinocur says she's seen people of all walks of life come into the ED and disclose domestic abuse—women, children, men, LGBTQ individuals, even other doctors. In fact, it is estimated that 14 percent of women treated in the emergency department are there for DV-related conditions, according to a 2015 study published in the Journal of Emergency Medicine.
But the toughest part is letting them leave to go back home to the abuser. (See more obstacles emergency rooms face when identifying domestic violence in this list.)
"We can't protect them. We can't be their voice. We have to empower them. Very early in my career, this was frustrating for me until I started working with victims and understanding it," says the doctor.
When treatment for injuries is paired with referrals to domestic violence programs, a study in the Journal of Women's Health showed that victims are more likely to use intervention services and leave their abuser, and less likely to experience repeat victimization.
When domestic abuse is disclosed or suspected in the ED, Vinocur says the protocol is to provide information and options. Survivors can safety plan over the phone or in person with a domestic violence advocate from the nearby shelter, or be screened for shelter on site. They can get help with securing an order of protection or have the option to report abuse to law enforcement.
Or, they can simply take the number of the local domestic abuse hotline and go home. It's up to the survivor what the best and safest option is, and sometimes, that means doing nothing in that moment.
"We take the time to let them know this can happen to anyone. They don't often feel like that's true," says Vinocur.
For more information on why a survivor may not be ready to leave an abuser, read, "When They're Not Ready for Help."
Looking for someone to speak with? Enter your location to find phone numbers for domestic violence experts in your area.


Have a question about domestic violence? Type your question below to find answers.