notes
Survivor Story: Mildred Muhammed
'I was married to the D.C. Sniper'
By DomesticShelters.org
May 29, 2017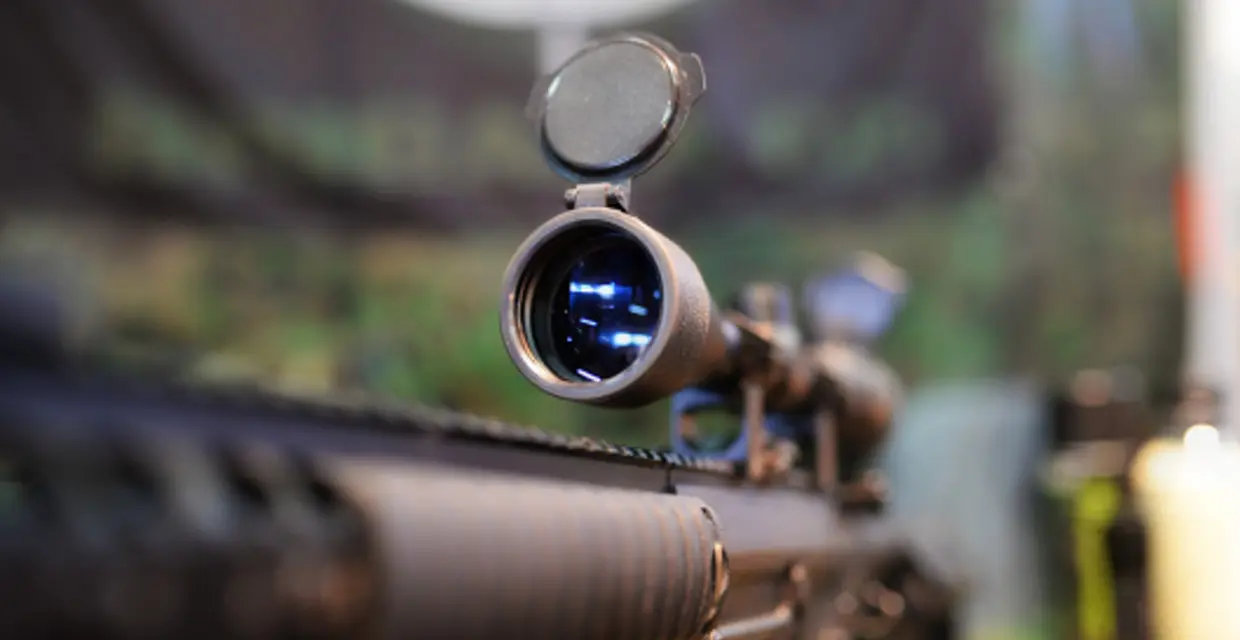 In October 2002, a series of related shootings throughout Virginia, Maryland and Washington, D.C. were carried out by 42-year-old John Allen Muhammad and 17-year-old Lee Boyd Malvo. Ten people were killed and three others were injured. The shootings became known as the D.C. or Beltway sniper attacks. Muhammad was sentenced to death while Malvo was sentenced to six consecutive life sentences without the possibility of parole.
When I met John Muhammad, I was 23 years old. I was waiting for a girlfriend outside of a store and John walked over, poked his head into the car window and asked if I would like to go on a date. I didn't want to seem overeager, so I said I would have to check my calendar. I gave him my number and when he called I said "yes."
As we dated, he confessed that he didn't know how to read, so I taught him. Learning to read helped him moved forward in his Army career, and we moved to Fort Lewis in Washington state, where we married in 1988. I was feeling blessed.
He was attentive and romantic at first, but before long I noticed hints of controlling behavior. For example, if I bought something for myself that he didn't like, it would disappear. He would say I must have given it away. At the time, it didn't occur to me to be suspicious of this.
In 1989 I became pregnant, and John started to spend more time away from home at the gym or hanging out with friends. Then, I discovered he was cheating on me. I was upset, but I stayed with him. Our son John Jr. was born in 1990, and later that year we were transferred to Germany.
A Dark Mood That Never Lifted
During our time in Germany, John was deployed to the Middle East as part of Operation Desert Storm. He was there for three months and when he came back he was different. Before then he was always the life of the party, but when he came back he didn't want to be around anybody. He was diagnosed with PTSD. He was quiet. I kept expecting his dark mood would lift, but it never did.
I became pregnant again and John was thrilled about adding a daughter to our family, but not so thrilled with me. He would complain about how I set the table, or what time we had dinner. He was turning into someone I didn't know and was a control freak. If I didn't adopt his suggestions, he wouldn't talk to me for days. Still, I wasn't sure he was an abuser, since his abuse was never physical.
Our daughter Salena was born and soon after we were transferred to Fort Ord in California. Our lives stabilized for a while and our third child, Taalibah, was born in 1993 and we were transferred back to Fort Lewis in Washington. We started our own mobile auto repair business. We weren't in business very long, however, before John began having multiple affairs and I asked for a divorce. He moved out, and that's when the madness started.
The Children Are Missing
John had a key to the house and he would come in in the middle of the night, walk around the bed, listen to me breathe and walk out. He repeatedly changed my phone number without my permission. He told me, "You are not going to raise my children alone. You have become my enemy, and as my enemy I will kill you."
Donate and change a life
Your support gives hope and help to victims of domestic violence every day.
One day, John pushed his way into the house and shoved me. I fell and hit my head on the fireplace. I called the police and they gave me the paperwork for a restraining order. When I went to court the judge said, "You have to get away from this guy," and gave me a lifetime restraining order. But John still had visitation with the children, who were then ages 6, 8 and 10.
The second weekend that John had the children, he didn't bring them back. I called the police, but because we did not have a parenting plan they said there was nothing they could do.
Weeks passed. I wasn't eating or sleeping and I ended up in the hospital. John called me there—I don't know how he knew I was in the hospital. He was giving me a choice—return to him and die, or hang up the phone and never see the children again. When I hung up I screamed and then asked a nurse to trace the call. My mother called and said John had just called her and said he was on his way to kill her daughter. Finally, his threats were taken seriously. They moved me to a different room and put a security guard outside my door.
18 Long Months
A social worker came in and told me I couldn't go home, that I had to go into hiding. They waited for nightfall. Someone picked me up at the back door of the hospital and drove me to a shelter where I stayed for eight months. I was able to get my divorce as well as a writ of habeas corpus to help locate my children.
I contacted my cousin who is a private investigator and he said my children's trail had grown cold—which meant they were most likely out of the country. I contacted the FBI for help and explained I was running for my life, that I was in hiding and my children had been taken out of the country. They said, "Since he's looking for you, we want to put you in the middle of a parking lot and use you as a decoy to lure him out." I told them I was not doing that. I knew he could kill me with a headshot.
Soon after I got a call—authorities believed they had found my children. John had applied for food stamps in Bellingham, Washington, and the application raised a red flag. But if John took them across the Canadian border they would be out of US jurisdiction. Luckily, the police were able to track them down. I flew to Washington State for an emergency custody hearing and was granted full custody. After 18 months I was reunited with my children. Because it was a custody hearing, John wasn't charged with any crime. But because he was a danger to us, we were escorted straight from the courthouse to a shelter. Once it became dark, we were driven to the security office at the airport. When the pilot was ready to take off, we were escorted onto the plane to fly back to Baltimore.
A Sniper Attacks
The children were quiet and wary after our long separation, but slowly we reconnected. Months passed, then a year, and we settled into our lives together. I was always on the lookout for John, though.
In September 2002, we heard the news that someone had shot the owner of an Italian restaurant not far from our house. A string of shootings followed. There was no pattern in terms of the victims' age, race, or gender, but they all happened within a few miles of each other, with a single shot fired from a distance.
The news said to watch out for two Caucasian men in a white box truck. It never occurred to me that the shooter could be John.
In October 2002, ATF and CIA agents came to my door, asking when I had last heard from John. I told them it was in September 2001, at an emergency custody hearing. I went with them to the police station for questioning. They interviewed me and admitted they were going to name John as the D.C. sniper. I dropped my head to the table. They asked if I thought he could do something like this and I said "Yes." I remembered he said to me at one time, "You know, I could take a small city, terrorize it and they would think it would be a group of people, but it would only be me."
At that point, the FBI put me, my children and my sister and brother-in-law into protective custody. After John was caught, the community turned against me. People said things like, "If you had stayed with him, he would have just killed you," and "If you had stayed on the West Coast, people on the East Coast would still be alive," And "How dare you call yourself and your children victims when none of you were hurt?" Journaling, praying and fasting helped me to confront my pain, fear and insecurities.
When it came time for John's execution, my children wanted to talk to him so I needed to try to make that happen. I knew if I didn't they would hate me for the rest of their lives. But John did not cooperate. We waited for a call from him, but it did not come. My children were devastated and asked to attend the funeral. I took them to his funeral but I didn't go in. My children were able to receive closure and the healing process began for them.
Recovery for My Children and Myself
My children are now in their 20s. My son is the assistant manager at a jewelry store and both of my daughters are singers who majored in classical music.
My memoir, Scared Silent, came out in 2009 and my new book, I'm Still Standing, came out in March. I'm a consultant with the Office on Victims of Crime, a certified domestic violence advocate, and a globally recognized speaker, and I speak especially for the 80 percent of domestic violence victims and survivors who don't have physical scars. It is my purpose to assist others in understanding their pain and trauma.
Most people feel they will never get over the pain, but that's not true. It takes a lot of work to get past the trauma that comes with domestic violence, and it's a long journey, but it can be done. I'm proof. I don't have flashbacks or nightmares and when I smile it's because I'm happy. I'm not covering up tears.
As told to DomesticShelters.org
Looking for someone to speak with? Enter your location to find phone numbers for domestic violence experts in your area.


Have a question about domestic violence? Type your question below to find answers.