notes
Survivor: Kate
After four years of verbal abuse, she didn't predict her partner would attempt to murder her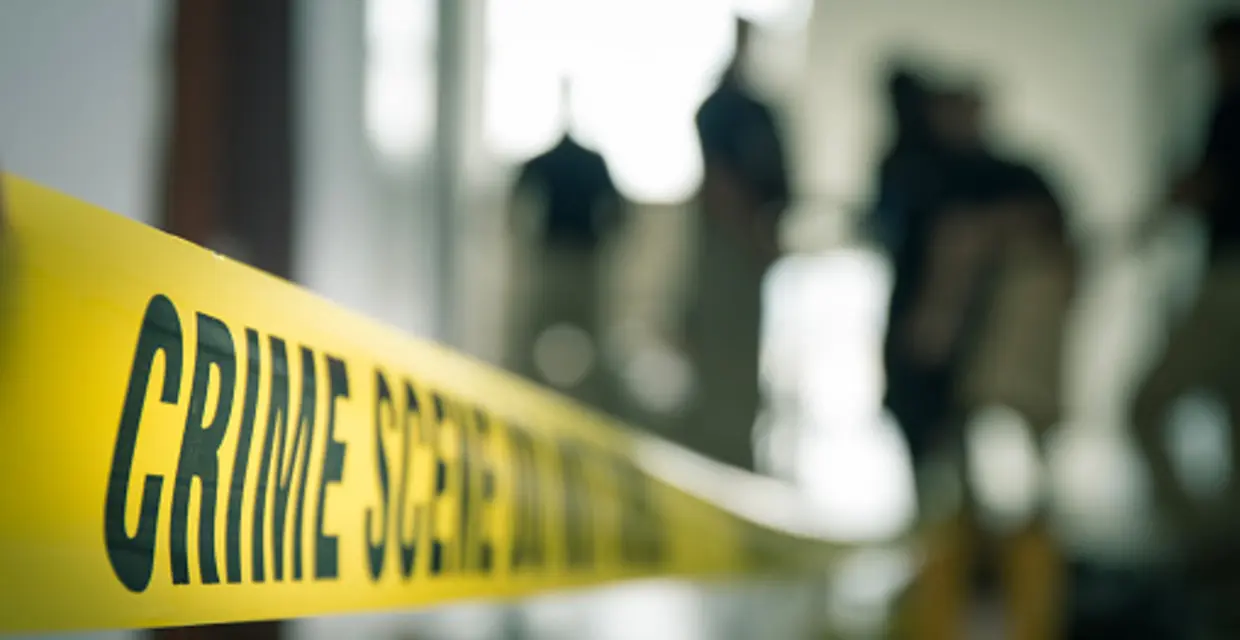 Kate—not her real name—had her story splashed across newspapers, and the person who abused her is dead, but she still prefers to use a pseudonym here. There is always some level of anonymity in survivors—despite her desire to speak out, tell her story and help others, Kate is still wary of judgment and scrutiny. It is a projection, perhaps, of the way she still sometimes blames herself.
"I always had gut feelings that something wasn't right in our relationship but I didn't listen," she says. Maybe, she reflects, if she didn't go back to their house that evening when he was there, none of this would have happened.
"He wasn't abusive before that night," she says.
The night he shot her seven times.
"Well, mentally, yes. But not physically."
'It Felt Like It Went Bad Fast'
Kate met him five years ago when she was 34. It had been six months since her divorce was finalized, ending a 15-year marriage. Kate was ready to meet someone new.
"I thought, 'Oh, it'll be fun to try online dating,'" she remembers.
She says he was nice at first, but red flags popped up almost immediately, things that she pushed aside, hoping she could help him through. He had just gotten out of a relationship with a woman who was a heroin addict. The woman had left him with the couple's two young children, a 2-year-old daughter and a 5-year-old son. Kate says he didn't seem all that attached to his children, or affectionate, something that struck her as troublesome.
He was angry—understandably so, she says, after what his ex did to him. But there was more than that—he seemed to have a hatred for women in general, often spewing sexist rhetoric about how women were given unfair advantages in life, how they wanted equal rights and then still needed help from men.
"He thought women were pampered," says Kate.
Soon, she learned about his childhood. As the "sort of dorky kid," says Kate, he had been bullied. It carried over to his adult life and he always felt like he had something to prove.
Donate and change a life
Your support gives hope and help to victims of domestic violence every day.
Then, Kate met his parents.
"His parents were very odd. His dad bossed his mom around, and his mom was a pushover. His dad was very chauvinistic. He was their only child."
It wasn't long before her new boyfriend started hurling regular insults in Kate's direction.
"It felt like it went bad fast. He called me worthless, a loser, no wonder my ex-husband didn't want me."
Kate was employed at a local pet store. "You'll never be any better than that," the abuser told her. "The only job you'll ever have is cleaning up guinea pig sh*t."
He was also a heavy drinker, and alcohol escalated his abuse.
"He'd get very angry if you disagreed with him. It'd automatically turn into, 'You're fat.'" Kate says she was always conscious of not provoking him, believing she had some degree of control over his anger level, but regardless, "a tiny fight would turn into World War III."
Kate rationalized to herself that maybe this was just the rough patch at the beginning of the new relationship. They were going to get everything out in the open, and then, maybe, it'd be resolved.
"We were just finding out about each other. I thought, we can find out what we like and don't like and it'll all be OK instead of waiting 10 years."
Love and Fear Convinced Her to Stay
Several years passed and things never seemed to get any better. In fact, Kate was starting to have regular panic attacks, though she didn't connect them at the time to his abuse. She knew the things that were happening were very wrong, though the abuser tried to convince her otherwise.
"He would tell me my gut was wrong; don't listen to your gut."
She tried to divulge to her dad what was going on, who tried to talk to her partner and tell him "not to be mad at me," but her father never told Kate to leave him.
"No one ever said something's not right."
Her mom and her sisters didn't care for him either, but Kate stayed—it was a mixture of love and fear that kept her with him.
"I did love him, but I was also making minimum wage, and I had never been out on my own. I was with my ex since I was 18. Where am I going to go? What was I going to do?"
Kate also has a daughter who was 13 years old at the time. Her son had passed away the year before she'd met the abuser, a fact that her boyfriend would also sometimes use as emotional fodder.
"He'd say, 'At least my son is alive.'"
Leaving Is the Most Dangerous Time
In the summer of 2016, Kate decided it was over. She had started to slowly move her things out of the house they shared, but was waiting to tell the abuser about her plans to leave.
"I think he knew," she says. "He was pretty calm and cool ... but then he took a 360."
Kate was in the kitchen one evening and accidentally knocked a few bottles of beer off the counter. It made him irate. The abuser picked up a blowtorch menacingly to light his cigarette before turning the flame toward a picture of the couple that hung on the fridge. Kate started apologizing, hoping to calm him down.
"He sat down and thought for a minute. Then he went out to the garage and got a chainsaw."
She followed him, afraid of what he might do with it. She grabbed onto his arm to try and stop him and he threw the chainsaw at her car before tackling Kate to the ground.
Here, her memory gets fuzzy she says. The flashbacks come in pieces and she's not sure why. (It's been well documented that trauma survivors often have fragmented memories as a result of their prefrontal cortex—the part of the brain responsible for rational thought and focus—being impaired by a surge of stress hormones.)
The next thing she remembers is a tightness around her neck and the taste of metal in her mouth. She thinks he was probably strangling her. She assumes the metal was the barrel of a gun.
Then she remembers running away from him, down the road.
"I don't know when, but I had called 911 at some point because they called back." She told them it was an accident that she had called.
"I don't know why. I guess I was scared he'd go to jail and then scared he'd get out. And if he got out, he would have killed me."
But the 911 operator kept talking, asking Kate if the abuser was still there. She said yes. Did he have any guns? She said yes, he had a gun on him. She turned around at that moment. He was facing her, pointing a gun at her head.
Kate ducked. The first bullet hit her in the right shoulder and she fell to the ground; the 911 operator was on the phone as the abuser shot her at least six more times.
"I told them to tell my kids I love them, tell my mom and dad I love them," she says. "Then I told them to hurry because I was dying."
She could see blood pooling around her as she lay facedown on the cement. The only thought that comforted her was that she was going to soon be reunited with her late son.
A Story of Survival
Kate woke up in the hospital unsure of how much time had passed—days, maybe? A friend informed her that the abuser was dead—he had shot himself before the police had arrived that night.
"I remember thinking I don't care," she says. But as time went on, that fact got harder to deal with.
"I blamed myself. Maybe if I hadn't of been so mouthy. If I hadn't of gone back to the house that night. He had two kids."
After four surgeries, more than two months in the hospital, another month in a nursing facility and countless hours of physical therapy, Kate was—and still is today—on the road to recovery. Luckily, none of the bullets hit her spine, though one was lodged near it. She can use her extremities, but the nerves are damaged in one hand and it's difficult to bend her thumb.
Kate moved out of the state where she lived with her now-deceased partner and in with a family member. Her teenage daughter moved across the country to live with an aunt. "We have had a long bumpy road," she admits. Kate's attending counseling and trying to tell her story to as many people as she can. It's healing, she admits, to say aloud what happened. She wants to pursue a degree in counseling and help other survivors of domestic abuse. But first, she just wants to be able to live on her own. She has anxiety and finds it hard to trust people.
Still, she says the ordeal has made her stronger.
"I know how to recognize now what is not a good person. I know the signs," she says. She wishes she would have listened to her gut from the start.
"Sometimes, I would play it off like it's not my gut; it's just me and the way I have panic and anxiety. Trust your gut," she warns.
"A lot of people can't believe I can still laugh and make jokes. I'm better than I was before this, honestly. I hate that it took something like this to make my life go like this."
Kate pauses. Her last comment insinuates that, perhaps, she's finally stopped blaming herself for any part in this.
"I didn't choose to pull that trigger. He did."
Looking for someone to speak with? Enter your location to find phone numbers for domestic violence experts in your area.


Have a question about domestic violence? Type your question below to find answers.