notes
Know When an Abuser is Released from Prison or Jail
A free service called VINE could save your life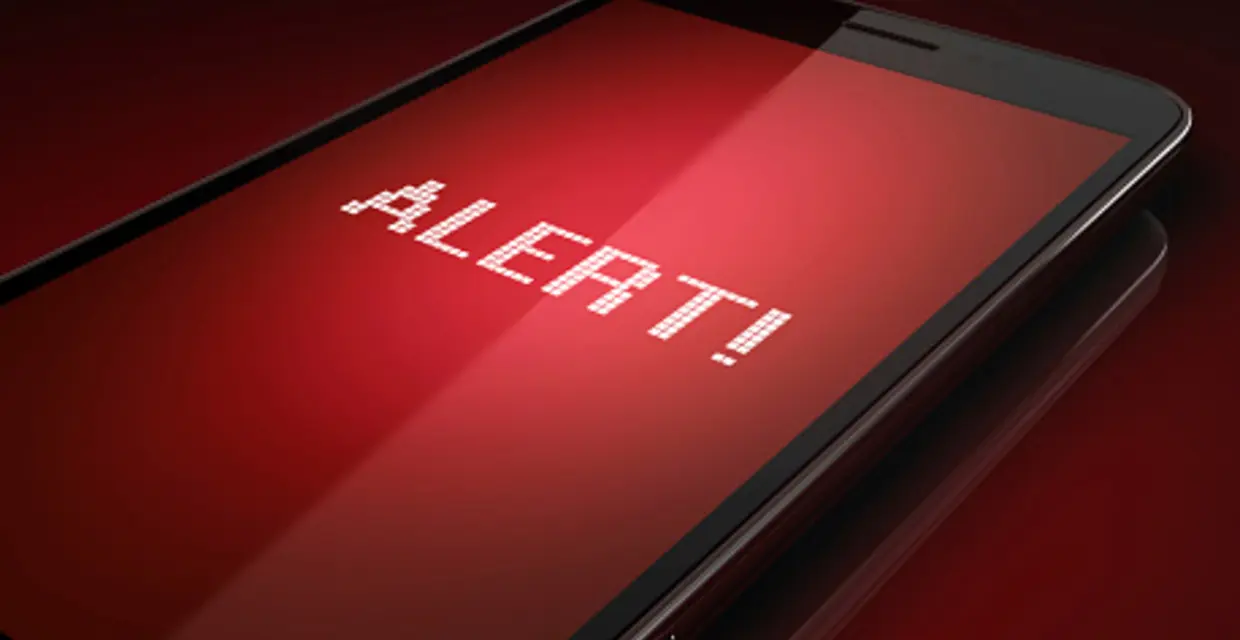 This piece was originally published in 2017. It was updated in 2023.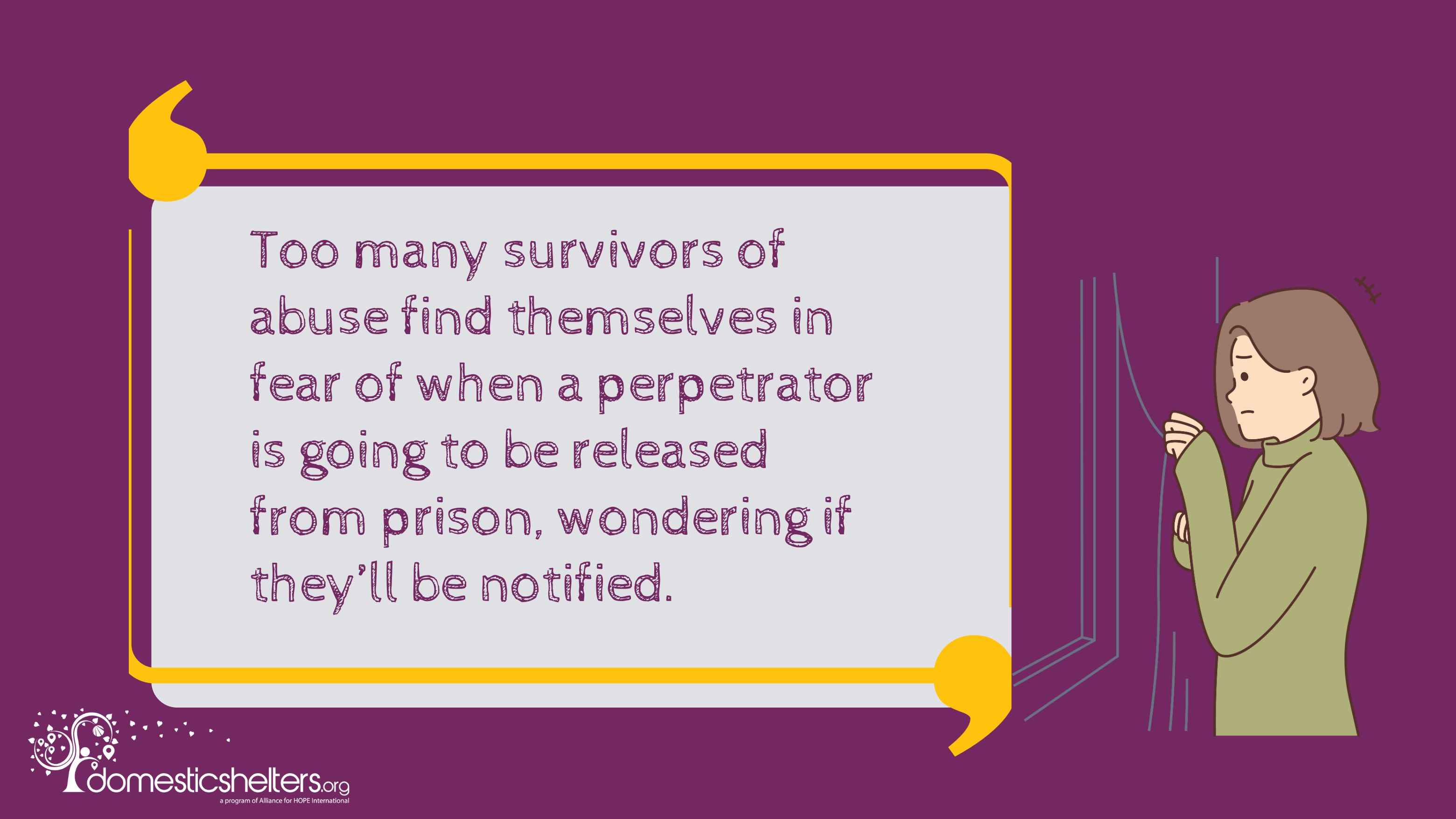 Mary Byron went to work at a mall in Louisville, Ky., as usual on Dec. 6, 1993. After her shift, as she sat in the parking lot warming up her car to drive home, she was gunned down—shot seven times at close range by her abusive ex-boyfriend, Donovan Harris. He should have been behind bars for his previous attack on Byron but someone had posted his bail and law enforcement failed to warn his victim. Byron died on her 21st birthday and Harris was given a life sentence.
Too many survivors of abuse find themselves in fear of when a perpetrator is going to be released from prison, wondering if they'll be notified. It's another reason why advocates often warn that abusive behavior doesn't stop just because a survivor reports it, or an arrest is made. Until we collectively take protecting women more seriously, there are certain precautions survivors can consider to lessen their risk of danger.
Victim Notification Alerts
Byron's death was not only tragic but preventable, and it spurred her mom, Pat, and the rest of her family, to fight for change. Through their efforts, the first-ever automated system to notify victims of a criminal's status was created. VINE, or Victim Information and Notification Everyday, was launched in 1996 by tech company Appriss and has since expanded to 48 states (Maine and South Dakota do not subscribe, and not all jurisdictions in every other state subscribe).
"The community was really shaken by the story. They said there is an obvious gap in the system, and we don't ever want this to happen again," says Krisy Bucher, marketing analyst in the public safety division of Appriss.
Government agencies share their databases with VINE in near real-time (up to a 45-minute delay) and VINE sends immediate notifications to victims who've registered.
Anyone who's been booked into jail can be located in the database, no matter the crime. That means an individual can register for notifications regarding an abuser even if he or she is arrested for non-domestic violence crimes. To sign up for notifications, an individual can visit the website or download the VINELink mobile app or call (866) 277-7477.
Notifications can be made by app, text, email or TTY, and will alert you when an offender is released, transferred or has escaped incarceration. Some states also offer additional notifications, such as upcoming court dates or parole hearings.
Best of all, the service is free to the public. "The app is paid for through the states and provided as a public service," Bucher says.
If VINE Isn't Available Where You Are
There are other options to monitor an offender if VINE isn't offered in your area.
Look up your local courthouse and see if there are other notification services available. At the very least, upcoming court dates should be available online so that you can monitor the offender's status.
Contact your local Office for Victims of Crime–every state has one—and ask if they offer any offender monitoring or notification services to victims.
If an offender is being held on federal charges, you can visit the Department of Justice website and register for their Victim Notification System.
If there isn't already one in place, consider securing a permanent order of protection that will make it illegal for an abuser to contact you or come near you after their release. A criminal order of protection may have been issued automatically, but a judge will likely revoke it if the perpetrator is released, in which case, you can file a civil order of protection. You can also include children, pets or roommates in that order of protection.
Assess your home security—this checklist of 9 things to look for can help.
You can learn more about the process after an abuser is taken into custody in "What Happens After an Abuser Gets Arrested?"
When An Abuser Is Released
The first step when learning an abuser is about to be released, or already has been released, is to make a phone call.
"It's best to reach out to a district attorney's office as soon as you get a notification of an abuser's release," says attorney David Clark of The Clark Law Office in Michigan. "Most district attorney's offices have victim advocates. These victim advocates will help connect you to the appropriate resources and will keep you informed of the abuser's case."
Your local police department may also have victim's advocates that can help act as the intermediary for survivors and law enforcement.
"If the abuser gets released on probation or parole, there are plenty of conditions they need to follow. In this case, ask your victim advocate to contact the abuser's probation/parole officer to know what these conditions are," says Clark.
If the abuser ends up violating any of these conditions, like contacting, harassing or stalking the survivor, the victim advocate can report the violation to law enforcement.
Survivors should consider informing their place of employment about the situation so that coworkers or supervisors are able to help protect the survivor. They should know what the abuser looks like (provide a recent photograph), and to not give away any personal information about the survivor, like where she's staying, what hours she works or where her children are. This could also apply to an apartment complex the survivor lives at, if applicable, the survivor's school, any clubs they belong to or a church they attend.
If a survivor has changed their address while the abuser has been in jail, there are ways to hide that address as an extra layer of security. Read "How to Hide Your Address" for more information.
Always know that you can also reach out to your local domestic violence hotline and speak to an advocate for support. Taking care of yourself during this difficult time is important. An abuser may try to convince a survivor that they've changed and deserve another chance. A survivor should always listen to their gut and not feel guilty for drawing strict boundaries.

Donate and change a life
Your support gives hope and help to victims of domestic violence every day.
Looking for someone to speak with? Enter your location to find phone numbers for domestic violence experts in your area.


Have a question about domestic violence? Type your question below to find answers.