notes
Apps Help Survivors' Messages Stay Secret
The potential and pitfalls of new messaging technology
By DomesticShelters.org
Mar 17, 2017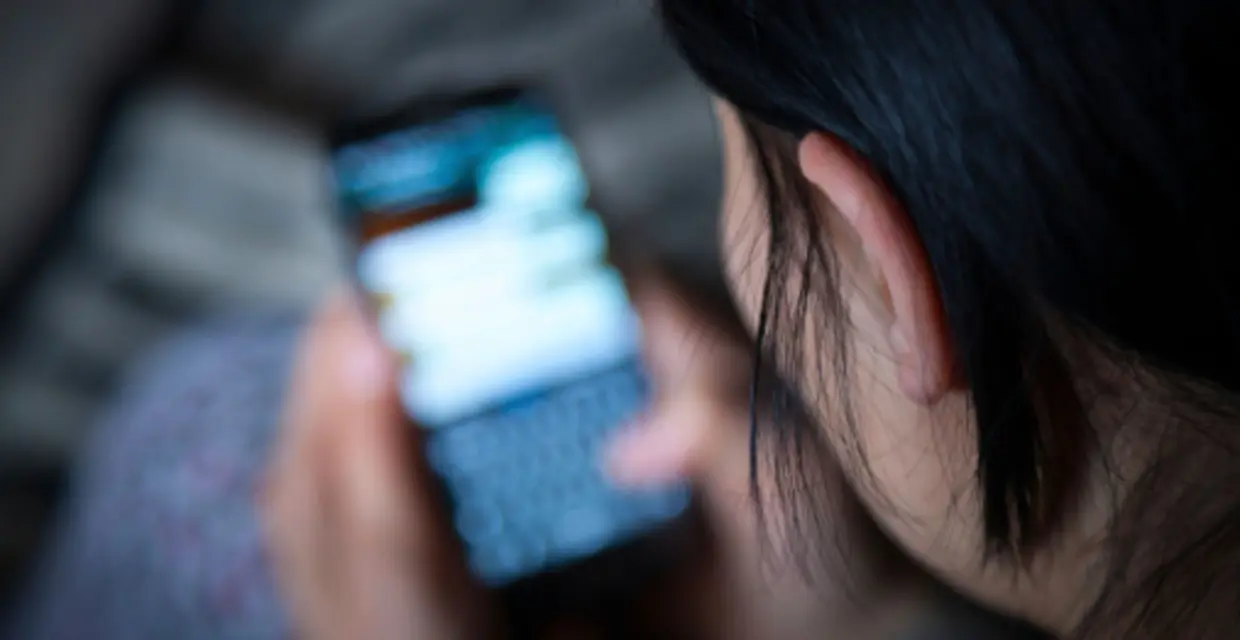 Texting is a great way to communicate, especially since it can be more private than a phone call and quicker than an email.
But it comes with its own security pitfalls mainly, that text messages can stay on your phone indefinitely and often show up on other devices linked to that phone. For survivors of domestic violence who are used to having their every move tracked by an abuser, leaving behind a trail of who they're communicating with can give their abusers yet another way to stalk them, or may enrage an abusive partner.
We also know that many abusers cut off their partner's communication with friends and family all together. This keeps the survivor solely dependent on the abuser and shields the survivor from outside influences that may try to help that person leave. As a result, the survivor can feel helplessly isolated.
A bevy of new instant messaging apps that promise top-notch encryption may be a better option than the standard text. Many of them sound like something out of Mission Impossible, offering the capability to send encrypted messages no one else can open and that will be destroyed moments after your recipient reads them. However, there are also several warnings to be aware of before putting one's entire trust in such apps.
Self-Destructing Messages
One such app is called Telegram and allows "secret chats." The developers also promise "end-to-end encryption." Messages are unrecoverable, unlike common email or texting. Messages cannot be forwarded, and when you delete a message on your side, it instructs the message to be deleted on the recipient's side as well. If someone screenshots your message, you're notified. Bonus: you can set up a self-destruct timer before sending a message, forcing the message to destroy itself in a certain number of minutes after it appears on the recipient's screen.
As expected, however, some experts warn these encrypted messaging apps aren't all they're cracked up to be. For starters, the person you're messaging must have the app, too, or it's basically useless. That's not a significant setback and beyond that the security of apps like Telegram has been called into question.
Christopher Soghoian, principal technologist and senior policy analyst at the American Civil Liberties Union, told the website Gizmodo last June that although many of the nearly 100 million Telegram users think they're automatically communicating in an encrypted way, they're not. "They don't realize that they have to turn on an additional setting," said Soghoian, or start what's called a Secret Chat when originating a message.
Gizmodo also found Telegram leaks metadata, which is information embedded in messages that can show tech-savvy cyberstalkers, such as one's abuser, when the user was online and offline, who they are talking to and when they're using the app. So, not entirely fool proof, but a step forward from common texting or instant messaging platforms.
Other Options
As an alternative, other tech gurus recommend Whatsapp instead, the most widely used mobile messaging app out there. It allows private individual and group chats and calls, and also offers end-to-end encryption so no third party can view the messages, and promises this security is automatic without turning on any additional settings. There is also a way to enable self-destructing messages.
Whatsapp makes it impossible to retrieve old chats on a new device; say your abuser takes your SIM card out of your phone and tries to plug it into his or her phone. They won't be able to see your messages.
Donate and change a life
Your support gives hope and help to victims of domestic violence every day.
However, critics slammed this app recently when it was revealed it would share some information with Facebook, after the company bought out the app in 2014.
Enter Threema, whose main selling point is that they do not collect any data. Your messages and contacts are not shared with the app, are protected against hackers, and messages are deleted after delivery. The other bonus for people trying to stay private is that the app doesn't require a phone number, email address or any other personal information to use it. Instead, users are assigned a randomly generated eight-digit Threema ID when they open the app for the first time.
Could These Apps Be Used Against Survivors?
While all of these messaging apps may be useful for survivors who are trying to communicate with support persons about their situation without their abusers catching on, the flip side is that survivors should also be aware these apps can be used by their abusers, too.
"Abusers often use apps like these to cover their tracks, in an effort to keep their harassing and threatening messages from being saved by the victim and potentially used as evidence against them," says Corbin Streett, LMSW, technology safety specialist with the National Network to End Domestic Violence's Safety Net Project.
Only survivors can determine if these type of apps will be safe for them to use, based on their individual circumstances. "Safety always depends on the context in which the abuse is happening," says Streett. "So for instance, if a survivor is still living with her abuser, and she thinks the abuser will be looking through her phone, using something like this won't necessarily keep her messages private, and having the app on her phone may raise questions and pose a risk.
Also, because these "secret" messaging apps can make proving threats from an abuser more difficult, Streett recommends survivors connect with someone, such a trained domestic violence advocate, who can help them think about safe ways to collect evidence, if they need to do so.
Looking for someone to speak with? Enter your location to find phone numbers for domestic violence experts in your area.


Have a question about domestic violence? Type your question below to find answers.