notes
Stop a Flashback in Its Tracks
Grounding techniques can bring you back to the present
By DomesticShelters.org
Dec 30, 2016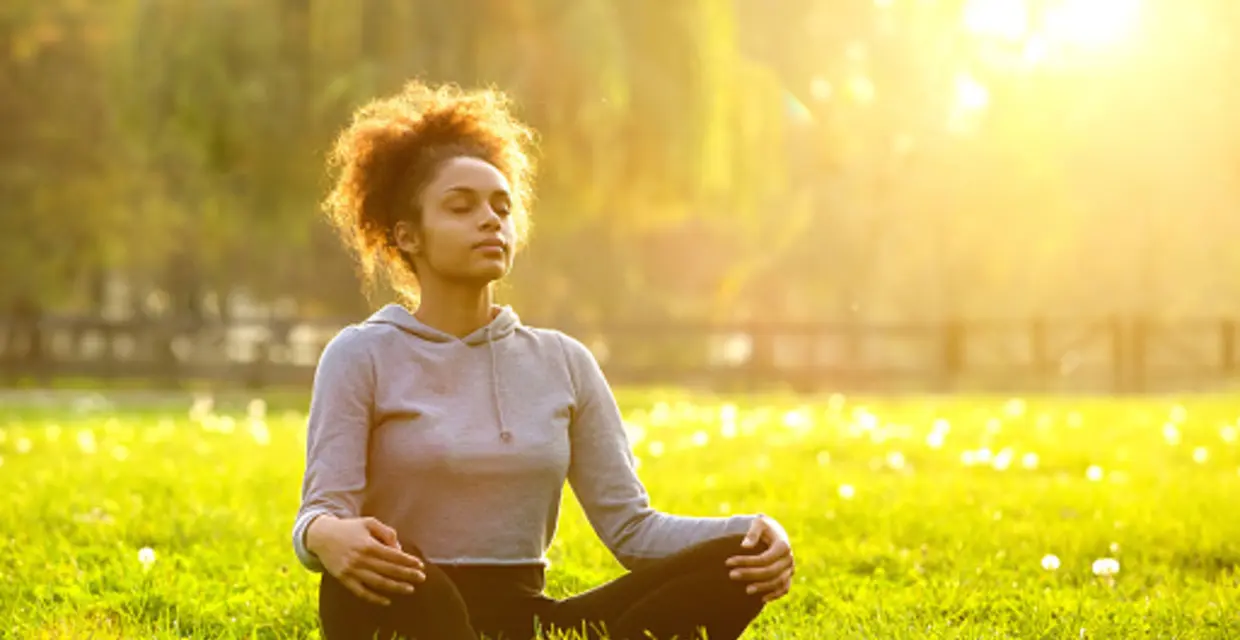 It can happen in an instant. A scene on television, a couple fighting or a whiff of cologne is all it takes to transport a survivor back to a traumatic incident. Triggers often take survivors by surprise and can incite fear, nausea, even full on panic attacks.
"Anxiety is a physical manifestation of worry to some degree and so it might be felt in your body in different ways," says Kristine Seitz, M.Ed, MSW, LSW, a staff therapist with Council for Relationships, a nonprofit counseling organization in Philadelphia, Pa. Other symptoms of anxiety include heart palpitations, sweating, restlessness, trembling, poor concentration and a feeling of impending doom.
Episodes of anxiety can feel very real and are difficult to just put an end to without having a plan. Using a grounding technique when you're feeling anxious can help you get back to a calmer state faster than simply waiting it out.
"Grounding techniques can be used for help with anxiety from a number of situations including trauma," Seitz says. "When your senses are heightened, and you're in the fight, flight or freeze mode, they help engage the mind and body in something other than memories of the trauma."
One grounding technique that Seitz recommends is simply a visualization exercise.
"Visualize a place that feels safe to you—at the top of a mountain by yourself, in a city park with lots of people or anywhere," she says. "Breathe in through your nose and out through your mouth and visualize that place in great detail. Is it a sunny day? Imagine the warmth of the sun on your skin or the feeling of sand between your toes. Are there birds chirping? Think about what the safe place looks like, smells like, sounds like and feels like. Try to engage as many senses as possible."
You might want to daydream about your safe place when you're not feeling anxious, so your mind has somewhere to immediately go when it needs to.
"Having the story in your head can really be helpful," Seitz says.
Other grounding techniques include:
Meditation
Doing something physical like exercise or yard work
Singing or reading aloud from a book
Taking a walk and counting the trees or street signs
Making a list of positives in your life
Holding onto or wearing something comforting like a friend's sweatshirt
Writing down your feelings
Breathing intentionally—inhale for a count of three, hold for three, exhale for three and hold for three
Taking a warm bath or shower
Plucking a rubber band against your skin
Changing positions to remind yourself you are in control of your body
"Listing," or creating lists in your head, such as foods that begin with each letter of the alphabet or the states in alphabetical order
Petting an animal
Don't have a pet to fulfill that last one? Read about the benefits of pet ownership in "Could Adopting a Pet Help You Heal?"
Looking for someone to speak with? Enter your location to find phone numbers for domestic violence experts in your area.


Have a question about domestic violence? Type your question below to find answers.