notes
Healing Through Massage
Massage therapy can help treat PTSD, pain, stress and more
By DomesticShelters.org
Oct 04, 2017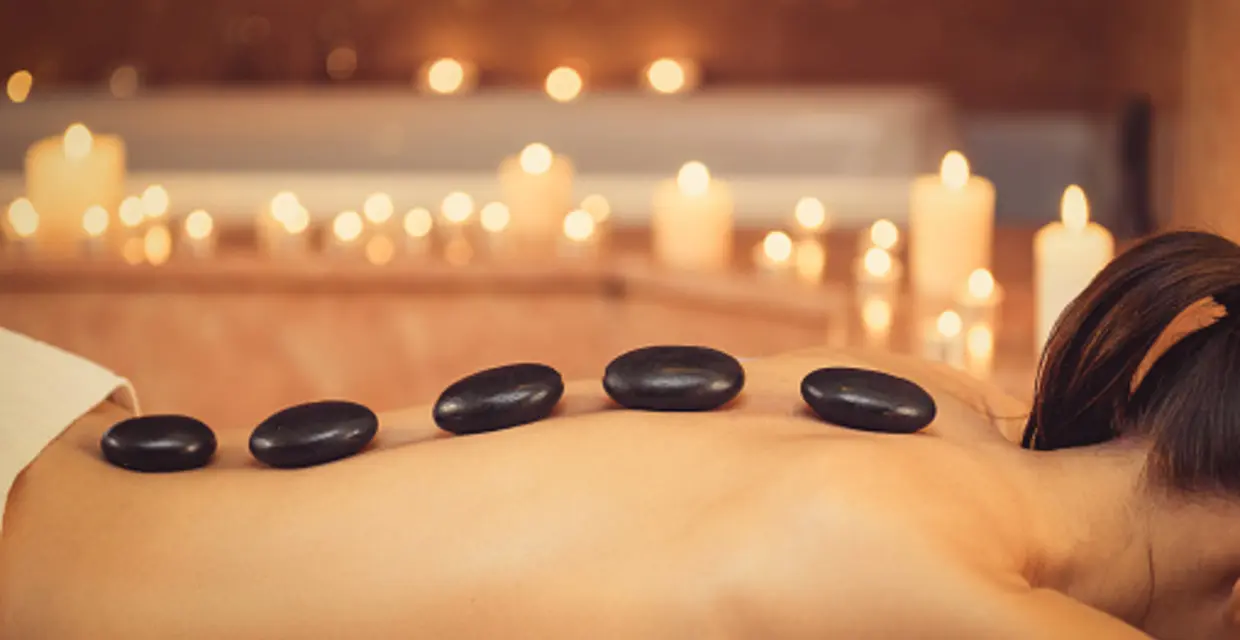 Getting a massage isn't just about pampering yourself, though it is a lovely side benefit. According to the American Massage Therapy Association (AMTA) 50 percent of people who utilize massage therapy do so to help medical conditions such as soreness, stiffness, stress relief, injury recovery or headache control.
"Massage therapy helps the physical body by reducing pain and tension in the soft tissue and muscular systems and helps the mind and spirit by reducing stress and tension and helping people activate their parasympathetic nervous system," says Kristin Coverly, LMT, a massage therapist in private practice in Boulder, Colo., and the manager of professional education for Associated Bodywork & Massage Professionals.
Domestic violence survivors may find massage therapy can bring relief to symptoms of post-traumatic stress disorder (PTSD), chronic pain and stress.
Massage Therapy for PTSD
The AMTA reports that recent studies showed massage therapy relieved many of the physical and psychological symptoms of trauma in groups such as veterans reintegrating to society after combat, as well as a group of Somali refugees experiencing chronic pain as a result of trauma.
Massage can also help people whose PTSD symptoms include dissociation, or the feeling of experiencing the world from outside of your body, or believing what is happening is not real. And it can provide people with PTSD with a feeling of safety and control. "Massage therapy allows people to experience positive, non-violent touch in a therapeutic environment," Coverly says.
If you have PTSD and you turn to massage therapy, it's important you feel comfortable communicating with your therapist. You may want to call your therapist to discuss any concerns before your appointment. And once you're there, you can choose whether you want to share your history or experiences.
"Share whatever information you are comfortable sharing that will help your massage therapist understand what you need from the session and how you might react to the work," Coverly says. "If there's an area of the body you are not emotionally or physically ready to have touched, tell her. If you think you might have an emotional reaction to the work, tell her so you can plan how to handle that together. If you're looking for lighter, more soothing and stress-relieving work versus deeper injury-recovery work, tell her. The two of you should collaborate and create a plan for your massage session that meets your specific needs on that specific day."
Know the massage is intended to meet your needs, so if you want to stop, change positions, adjust the amount of pressure or alter the lighting level, let your therapist know.
"Clients with a history of domestic violence might experience an emotional response during a massage therapy or bodywork session," Coverly says. "Before the session, think about how you might want your therapist to react if this happens and communicate that to her in your pre-session discussion. Some clients like a therapist to continue working through their emotional response and others prefer the therapist to pause until the client is ready to continue. The session is yours and the therapist should honor your wishes and requests."
While massage therapy can help many people with PTSD, it's not for everyone. If a therapist's touch triggers a negative response and you want to end the session, that's okay.
Massage Therapy for Chronic Pain
A study published in the journal Pain Medicine found massage can be effective in reducing pain. If you choose massage to help manage your pain, share some information with your therapist—your diagnosis and symptoms, where the pain is most intense, how the pain affects your life, what medications you are taking and what other treatments you have tried or are trying.
Deep tissue massage is often more effective for people with chronic pain, and you may need several sessions to see relief. At repeat appointments, let your therapist know how you felt after the massage, as well as how you felt several days later.
Sometimes people with chronic pain have certain sensitivities, so let your therapist know your preferences regarding music, scents and lighting. If any part of the massage makes you uncomfortable in any way, tell your therapist.
Massage Therapy for Stress Relief
It's commonly believed massage therapy promotes stress relief—many people turn to massage solely for relaxation—and numerous studies show massage can reduce stress. Massage helps lower heart rate, blood pressure and cortisol levels. It can also help reduce anxiety and depression.
Ready to Try Massage?
If you are working with a psychotherapist, psychologist, another medical professional or a shelter, ask if they can refer you to a massage therapist who has special training in working with people who have experienced domestic violence. Otherwise, try the massage therapist locator. Keep in mind that massage therapists work in a variety of settings such as spas, clinics, office buildings and their homes. Choose a location where you feel you will be comfortable.
Donate and change a life
Your support gives hope and help to victims of domestic violence every day.
If you're not sure if you're ready to receive touch in this way, try a clothed chair massage session or book a shorter table session—30 minutes instead of 60—to ease into it and test your reaction.
Each massage therapist is unique and brings different skills and personality to the table. You may need to receive bodywork from a few different therapists until you find the massage therapists that's the best fit for you. If you don't feel comfortable right away, keep looking.
DIY Massage
Not everyone can afford massage therapy, but everyone can get the healing benefits of massage. If you get a professional massage, ask your therapist for tips on how to practice self-massage. Or, try these techniques:
For your hands: Gently stretch the fingers, thumb and wrists, using the opposite hand to apply light pressure. Then massage each hand inside and out.
For your feet: Roll your bare feet over a tennis ball or a frozen water bottle.
For your back and shoulders: Lie on the floor and roll a tennis ball under your back and shoulders. For an especially tight spot, keep the tennis ball in that same place until the tightness dissipates.
For your knees: Lie on one side and place your hip on a foam roller. Support yourself with your hands and place your opposite foot flat on the floor in front of you. Roll across the foam roller to massage your outer thigh from the hip to the knee. Repeat on the other side. This technique can reduce tightness in your IT bands, which in turn can alleviate pressure on your knees.
Looking for someone to speak with? Enter your location to find phone numbers for domestic violence experts in your area.


Have a question about domestic violence? Type your question below to find answers.