notes
10 Suggestions for Coping with Loneliness in the Pandemic
Loneliness might make you feel like calling up an ex, and when abuse was involved, this is a horrible idea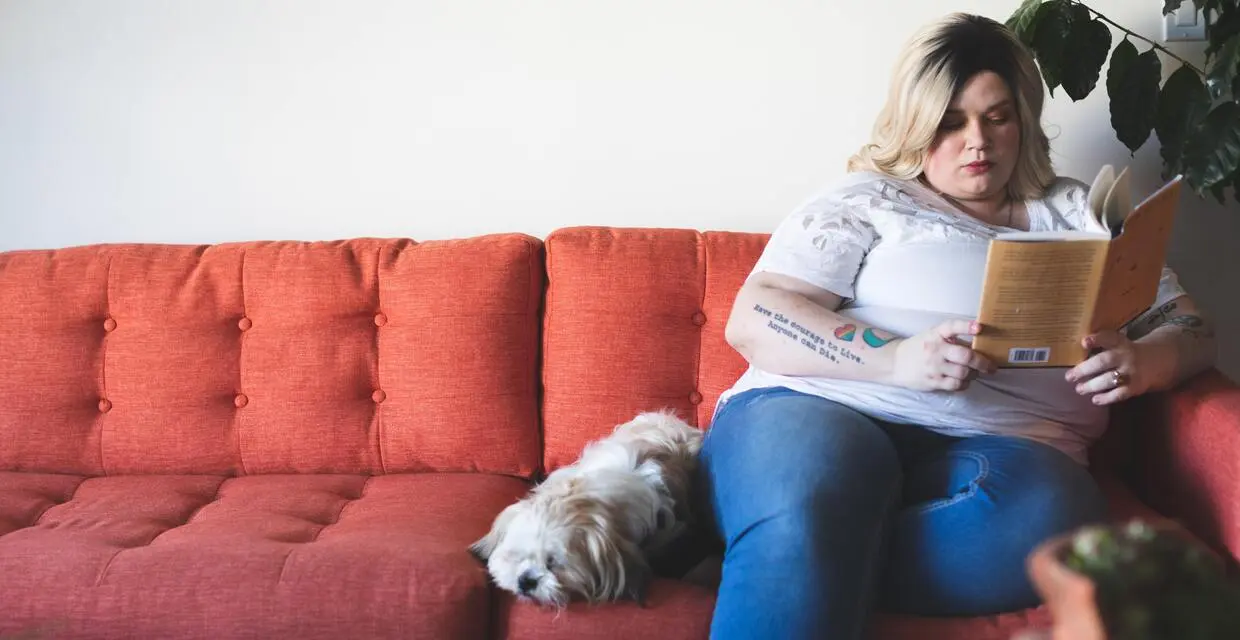 Domestic abusers isolate their partners as a controlling tactic, cutting off their contacts and driving away their friends and family. To stay safe, a person who lives with an abuser tunes into their wishes and moods at all times. Pleasing and pacifying the abuser becomes an almost-constant job. After a separation, survivors sometimes feel excruciatingly lonely—like they have lost the core of their lives. It may take a while before survivors manage to put themselves (and their children) at the center of their lives.
Feeling lonely can make you more likely to jump into a relationship with someone who becomes abusive, stay with an abusive partner or return to an abuser once you have separated. Learning how to cope with loneliness in this pandemic can make those scenarios less likely.
10 Things to Try
The COVID-19 pandemic is an especially lonely time for many people, forcing us to restrict our activities, limiting opportunities to get together with friends and family, and even just seeing people outside our homes. Whether we are working outside the home or venture out only rarely, we are typically hiding behind masks and partitions, avoiding the kinds of interpersonal contacts that nurture us. We cannot see each other's full faces. People become suspicious. Are you infected? Were you exposed? Are you standing too close? These types of thoughts cut us off from each other.
These suggestions may help you to find solace during times of loneliness:
1) Reach out. Who among your acquaintances, friends, family, neighbors or congregation are also apt to be lonely? Many people were once quite active, prior to the pandemic, and are now stuck at home all alone. See if this person would like to go for a walk or speak on the phone occasionally or on a regular basis.
2) Join an online support group. Try DomesticShelters.org Victims and Survivors Community, a private Facebook group of 1,600 members offering each other information and support.
3) Your local domestic violence agency may offer support groups and counseling. Find contact information for your local group here.
4) Other online social activities: Museums, theaters, colleges and universities, community centers, and even some stores offer online events where you can watch others speak or perform, or you can engage in discussions. Most religious institutions conduct services and workshops online these days through Zoom, which you can download free onto your computer or phone. You do not need to show your face or reveal your name at these activities, if it does not feel safe—keep your camera off and either do not post a name or use a pseudonym. If you are worried that the person who abused you could track you down in this way, join events that take place across the country.
5) Pursue a hobby, such as yoga, making a family tree, knitting, crafts, gardening, or learning to play an instrument. While these hobbies may seem solitary, you can add a social element by joining a related Facebook group or online class.
6) Volunteer. Helping others can add so much meaning and connection to our lives. Online, search for "Volunteer opportunities near me" or "Virtual volunteer opportunities," or check out our article, "To Do: Start a Movement." If you want to do something in person, walk dogs at your local animal shelter or hand out meals at your local food pantry. Due to the pandemic, many elderly and ill people need volunteers to bring them food and other supplies. If you want to volunteer online, some schools and youth-service organizations need volunteers to provide phone support to young people who are struggling with online schooling. You can volunteer meaningfully, even from a distance.
7) Tune in to specific television shows, podcasts or radio programs. You can feel connected to actors and newscasters you have never met if you tune into them regularly. While this is no permanent substitute for an intimate personal connection, it can help you get through a hard time.
8) Get out of the house. Many people are walking outdoors as never before, whether alone or with someone they know. Mask up so you will be safe and get yourself moving. Walks in the daylight, especially, help lift our spirits.
9) Read. Even if you are not in the habit of reading, see if you can get appealing books from your local library, someone you know, or maybe even off your own shelves. You can also look for a Free Little Library near you. Immersing yourself in a book—especially a work of fiction—can transport you into a room full of characters. Consider returning to a book you loved as a child—many adults enjoy books written for children or young adults.
10) Write. Recording your thoughts is found to help people's moods. Send a note to someone you know who might be lonely. Write in a diary or write a letter to someone you care about—whether or not you will send it.
Donate and change a life
Your support gives hope and help to victims of domestic violence every day.
Some of the suggestions above concern online activities. Please be aware that the person who abused you may be tracking you through your telephone and computer. They may know your passwords (even if you did not give them up voluntarily). They may be able to read everything you write. Consider getting your computer and telephone cleaned and scanned for spyware, and ask the person who does this to print out a record of any malware or spyware found on it. You can find more tips about staying safe online in "8 Tips for Social Media Safety."
Loneliness is a public health threat linked to shorter life spans, obesity, heart disease, and Alzheimer's. Loneliness can be especially risky for a domestic violence survivor, who might return to a dangerous situation just to feel less alone. With vaccines on the way, the end of this enforced isolation is in sight. We will soon have more opportunities to connect with others in person. Try these tips to cope with your loneliness, to help you get through the next few months.

Looking for someone to speak with? Enter your location to find phone numbers for domestic violence experts in your area.


Have a question about domestic violence? Type your question below to find answers.