notes
Jennifers' Law Addresses Coercive Control in Family Court
Connecticut is the third state to include this tactic of abuse in their definition of domestic violence after two murders make headlines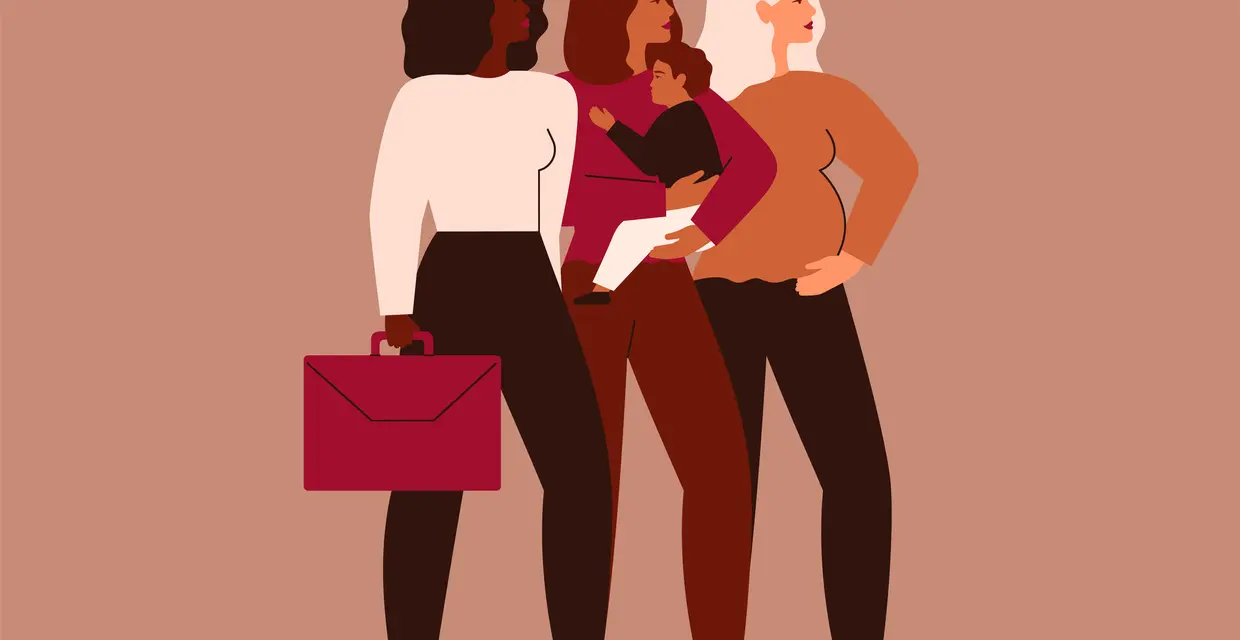 Connecticut Governor Ned Lamont signed a new domestic violence bill into law on June 28. Dubbed "Jennifers' Law," the legislation broadened the definition of domestic violence to include coercive control. This abusive tactic is characterized by an abusive partner dominating over nearly every area of a victim's life, usually combining isolation, degradation, micromanagement, manipulation, stalking, sexual coercion, threats and punishment, and is often a precursor to more violent types of physical abuse. Now survivors can attest to this very fact in divorce, custody and order of protection hearings.
The Bill Honors Two Jennifers, Killed by Abusive Husbands
The law is named after Jennifer Dulos, who disappeared in 2019 from her home in New Canaan, Conn., purportedly murdered by her estranged husband; and Jennifer Magnano of Terryville, Conn., who was shot and killed by her ex-husband in a murder-suicide in 2007.
Jennifer Dulos was 50 when she disappeared May 24, 2019, after dropping off her five young children, ages 8 to 13, at school. Authorities believe her estranged husband, Fotis Dulos, had snuck into her home that morning and waited there until she returned, killing her and disposing of her body. The couple were in the midst of a contentious divorce and custody battle. There had also been a history of domestic violence allegations—Jennifer had filed for an order of protection from Fotis and had written in her divorce documents, "I know that filing for divorce, and filing this motion will enrage him. I know he will retaliate by trying to harm me in some way." She also stated he had purchased a gun. A judge ordered Fotis only supervised visitation of his children after it was found he violated the order of protection numerous times.
On Jan. 7, 2020, police arrested Fotis for the kidnapping and murder of his estranged wife. Fotis was released the next day on a $6 million bond. On Jan. 28, he died by suicide in his home. Jennifer's body has not yet been found.
In 2007, Jennifer Magnano, 42, was also in the middle of what was considered a hostile divorce and child custody battle with her husband Scott, whom she reported in court documents had been abusing her for the last 15 years. In August of that year, Jennifer, scared for her safety, left home with her three children to stay in a domestic violence shelter in California as the shelters in Connecticut were at capacity. A Connecticut court soon ordered Jennifer's return after Scott filed a custody complaint.
The day after she and her children returned, on Aug. 24, neighbors called 911 when they heard gunshots coming from Jennifer's home. Police found Jennifer's body in the front yard. Scott's body was found a day later in a wooded park where he had shot himself. The couple had two children, 9 and 15, who were home when their mother was killed. Jennifer also had a 21-year-old daughter from a previous relationship, who was not at the home. Attorney Michele Cruz, Connecticut's State Victim Advocate at the time, called the state's victim-advocate system "a colossal systemic failure" after Jennifer's murder.
The Women Behind the Bill
Connecticut resident and mom Betsy Keller been immersed in her own stressful and, she says, "never-ending" divorce for the past 10 years, which prompted her to found the group Connecticut Protective Moms in 2018, a grassroots organization dedicated to improving the Connecticut Family Court process.
Throughout the dozens of hearings, weeks of a trial and continuing motions to be heard in her case, Keller says she had plenty of time to wait in the family court hallway where she would meet other mothers in similar frustrating situations, unable to extract themselves from the litigation process to move on with their lives.
"Moms started calling and emailing me asking for guidance, names of lawyers who could help them or how to afford an attorney at $600 to $1,000 an hour. I began to understand that my case was not an anomaly, but rather one case in a pattern of hundreds, most likely thousands, where a spouse uses aggressive litigation tactics, including filing excessive pleadings in family court to continue to harass and victimize their spouse." She says the process, which the group dubbed "domestic violence by proxy" basically allowed abusive partners to continue "legally" abusing their victim.
"When a domestic violence victim, a protective mom, enters into a separation or divorce in family court and alleges domestic violence, she will most likely … be accused of lying and fabricating abuse allegations to get a leg up over the father," says Keller. "This couldn't be farther from the truth. According to a study by Joan Meier, Professor of Clinical Law and Director of the National Family Violence Law Center at the George Washington University Law School, in published cases of a mother claiming abuse and a father claiming parental alienation, a mother will lose custody anywhere from 50 to 73 percent of the time.
In 2018, Alex Kasser, a personal friend Keller knew from some 20 years prior when they were both in a "mommy book club," says Keller, was elected Connecticut State Senator. Kasser was going through her own contentious divorce in Connecticut family court, trying to levae her husband and alleging he had subjected her to years of coercive control.
"For the first time in ten years of meeting with state legislators to inspire family court reform, I realized we had someone suffering in court like us that was going to listen and take action," said Keller. "The kismet of it all."
Keller met with Kasser and introduced her to dozens of her Connecticut Protective Moms members and proposed the idea of introducing a new law to amend the Connecticut state definition of domestic violence to include coercive control in family court proceedings. After a year of research and meeting with domestic violence experts across the U.S. and abroad, Sen. Kasser drafted and introduced Jennifers' Law in 2020. While the pandemic delayed progress of the bill being called for a vote, it was overwhelmingly passed in the state Senate and then the House on June 4 of this year.
Some lawmakers allege Kasser pushed for the legislation to go into effect immediately to benefit her own divorce proceedings, something Kasser claims was simply a distraction attempt.
"Victims of domestic violence are harmed and killed every day. Making the law effective immediately has no other purpose than to save lives. Is anyone against that?" she asked during June hearings.
On June 22, however, Sen. Kasser published a public letter of resignation from the Connecticut Senate citing the stress of her ongoing divorce trial.
"For nearly three years, I've been trying to divorce Seth Bergstein. As all survivors of domestic abuse know, emancipating ourselves is an epic struggle that takes years, requires unflinching courage and all our resources—mental, physical and financial. Seth uses his powerful position at Morgan Stanley to enable his conduct, so I must work even harder for my freedom."
Donate and change a life
Your support gives hope and help to victims of domestic violence every day.
She also says she's been "erased" from her children's' lives, "just as their father promised would happen if I ever left him."
Sen. Kasser mentioned Jennifers' Law, saying she was particularly proud of introducing and passing the legislation "so that no one is shamed for who they are or trapped in an abusive situation, as I was."
She ends, "Now that I've found my voice, I will never stop using it."
Where Else Is Coercive Control Illegal?
Coercive control is not federally recognized as an illegal form of domestic violence, so states are taking the matter into their own hands. But change is slow to come. Only California and Hawaii have enacted similar coercive control laws to Connecticut's, and Maryland and South Carolina are working on bills, though Maryland's stalled in 2018.
To learn more about this tactic of abuse, read "My Experience With Coercive Control."

Looking for someone to speak with? Enter your location to find phone numbers for domestic violence experts in your area.


Have a question about domestic violence? Type your question below to find answers.