notes
Finding Love After Tragedy
​After being stabbed 32 times, survivor to marry paramedic who helped save her life
By DomesticShelters.org
Jun 10, 2015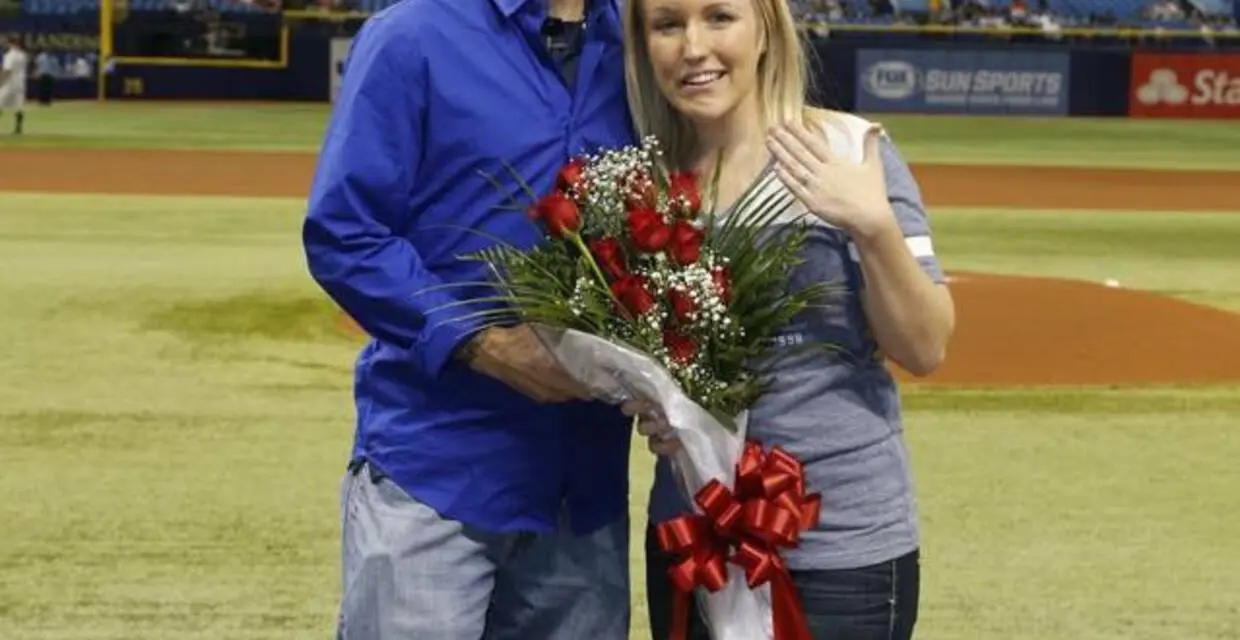 Fairy tales do come true—just ask Melissa Dohme. After a surprise proposal from her paramedic boyfriend at a Tampa Bay Rays baseball game in May, she's going to marry her knight in shining armor. But, as many fairy tales tend to go, this story began with tragedy.
In January 2012, paramedics from Clearwater, Fla., responded to a horrific scene: Melissa Dohme, 20, had been stabbed 32 times by her abusive ex-boyfriend. Firefighter-paramedic and first-responder Cameron Hill, 35 at the time, told the Tampa Bay Times, "It was so bad. You couldn't tell she was blond."
That evening, Dohme flat-lined four times and suffered a stroke in the hospital. Her injuries would leave her with permanent nerve damage to the left side of her face. She lost teeth and suffered a fractured skull and nose.
But, she miraculously survived and, after recovering from that dreadful night, Dohme turned her energy to good and became a domestic violence advocate. She also met and thanked many of the people who cared for her after the attack.
Fate would have it that Hill and another first-responder surprised Dohme at a church where she was giving a talk, and romantic sparks flew. Hill and Dohme began dating and soon fell in love. In 2013, Hill was at Dohme's side when she watched her ex-boyfriend, Robert Burton, plead guilty to attempted murder. "He didn't win and I won," Dohme told the Tampa Bay Times. "He tried to murder me, and he failed."
On May 11 of this year, as recognition for her advocacy work, Dohme was asked to throw the first pitch at a Tampa Bay Rays baseball game. As she was about to throw out the first ball, Hill ran onto the field and gave her a baseball with the scrawled message, "WILL YOU MARRY ME?"
"He's the one I've been waiting for," Dohme told the Tampa Bay Times, "My fairy tale."
You can support Dohme by liking her Facebook page, Support Melissa but first, watch the video of the proposal here.
Looking for someone to speak with? Enter your location to find phone numbers for domestic violence experts in your area.


Have a question about domestic violence? Type your question below to find answers.