notes
Training to Spot Abuse
New Illinois law makes domestic violence awareness part of beauty professionals' education
By DomesticShelters.org
Mar 06, 2017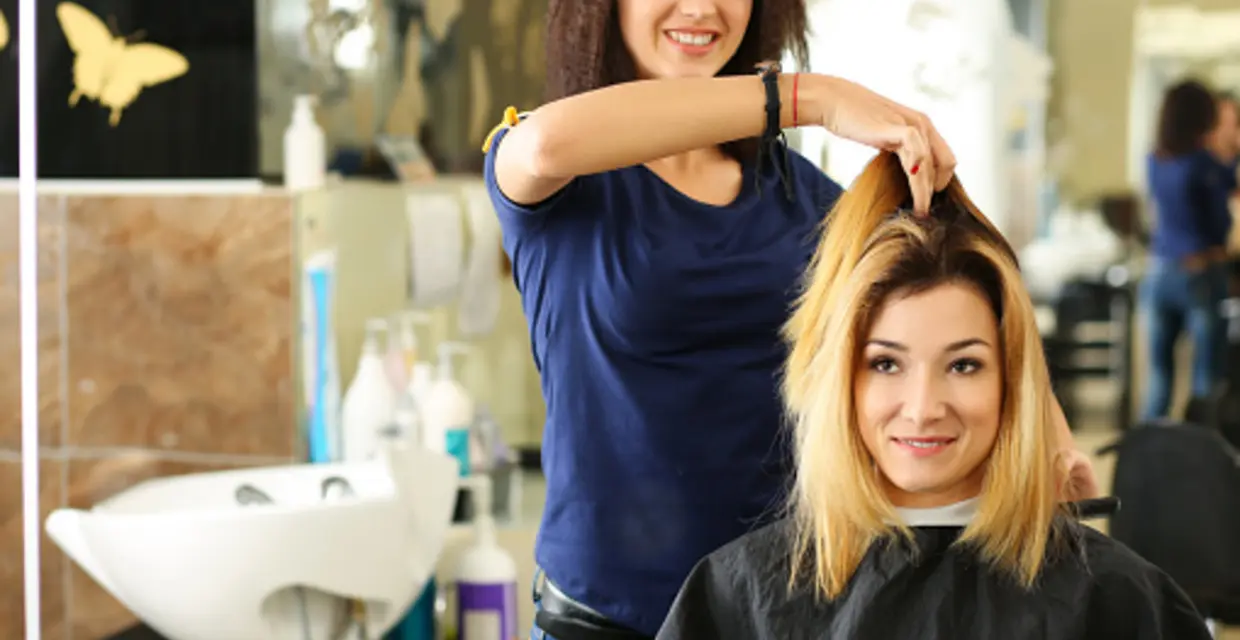 A new law that went into effect Jan. 1 requires licensed beauty professionals in Illinois to complete one hour of domestic violence and sexual assault awareness training as part of their continuing education when they renew their licenses. The law applies to barbers, cosmetologists, estheticians, hair braiders and nail technicians.
Shelly Wilson, owner of Nomobo Salon in Chicago, is curious to see how the effects of the new Illinois law will play out as beauty professionals receive the training. "In terms of raising awareness it's very important—changes usually happen at the local level," she says. Still, she has her concerns about mandated training.
Currently, hair stylists have a lot of discretion in terms of what they study in their continuing education hours. "Outside manufacturers will come into salons and do classes in cutting, coloring and styling," she says, and hopes the domestic violence training will follow suit so stylists don't have to spend time traveling to attend classes.
"I'm open to training if it's accessible," she says. "Most stylists are commission-based, so any time they take out to go to class is money they're losing behind the chair."
Also, while the law mandates awareness training, it does not require beauty professionals to intervene or report any suspicions. For Wilson, that's an important component. "The training needs to clarify what role we play in the instance and how it's supposed to help the client," she says.
Wilson hopes that the training provides materials stylists can pass on to clients. "How do we ensure that a client leaving here is getting into the hands of an expert who knows how to deal with a situation? We're licensed to perform haircutting and coloring. It's a little nerve-wracking to have the responsibilities of a psychologist or a social worker," she says.
A voluntary program with a similar focus, CUT IT OUT: Salons Against Domestic Abuse, has been linking domestic violence advocates with beauty professionals since 2003. It's spearheaded by the Professional Beauty Association and its training focuses on:
• Recognizing signs of verbal and physical domestic abuse
• Responding to the client appropriately
• Referring the client to professional help
CUT IT OUT provides stylist with a questionnaire to give to their clients, who can fill it out either at the salon or on their own to help them identify if they're being abused. The stylists are also provided with a list of local domestic violence resources to pass on to their clients.
Donate and change a life
Your support gives hope and help to victims of domestic violence every day.
While Wilson has concerns about the details of the new law, she is hopeful it can help people in crisis.
"With most clients, we've built a relationship and feel comfortable. We could get a direct line we can be referring clients to. If we are able to slip them a phone number, that might be most beneficial and the best use of time and money. If the referral comes from someone they trust and it's as easy as a phone number, that could really help out," she says.
According to the National Network to End Domestic Violence (NNEDV), the Illinois law seems to be the first of this kind in the nation, though many states and communities provide training on domestic violence to beauty professionals without a legal requirement.
In Ohio, hair stylists and nail technicians are required to take a class on human trafficking in order to keep their licenses.
Monica McLaughlin, Communications for NNEDV, says, "We would also encourage legislators to be in close contact with their state domestic violence coalitions when considering any laws regarding domestic violence."
Looking for someone to speak with? Enter your location to find phone numbers for domestic violence experts in your area.


Have a question about domestic violence? Type your question below to find answers.