notes
How to Get a Personal Protection Order
Don't feel overwhelmed by the process—advocacy agencies can help
By DomesticShelters.org
Jul 01, 2014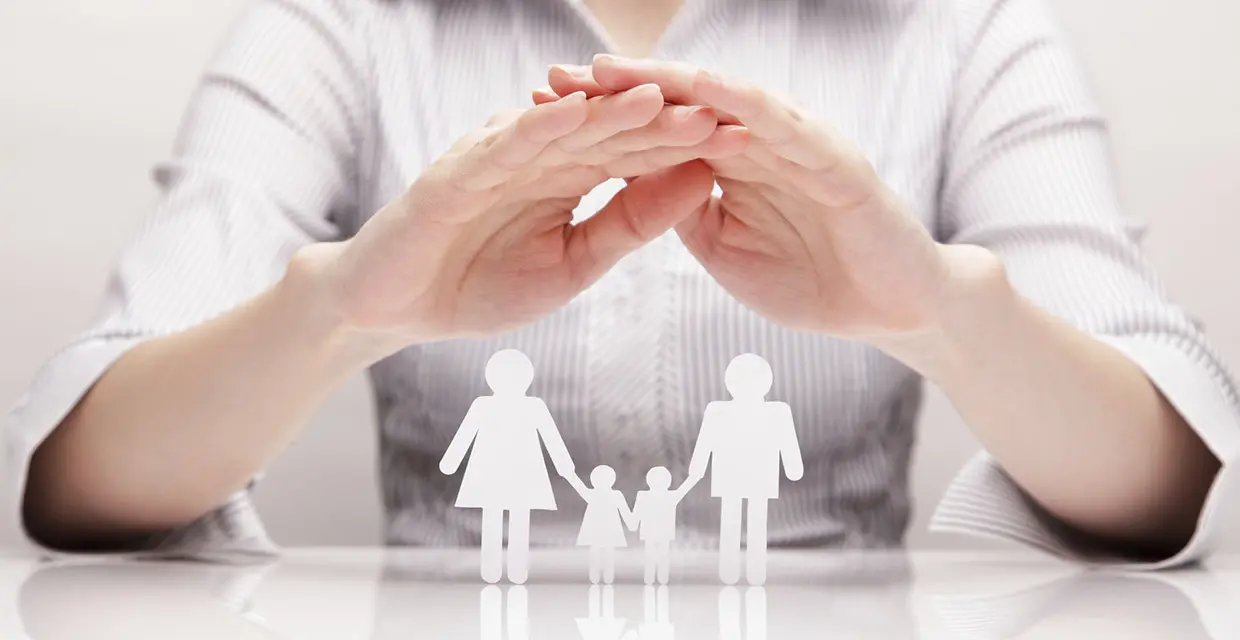 Protection orders, sometimes referred to as restraining orders and injunctions, are available to those experiencing domestic violence as one safety tool. A protection order forbids and attempts to restrain a perpetrator from doing something, such as contacting you, threatening you, entering your property, going to your place of work, residence or any other place know to be frequent by you.
There are different ways in which these orders can be obtained. For instance, a victim of domestic violence can request a protection order from civil court for free, even if there has never been a criminal charge against the abuser. Usually in order to qualify for a domestic violence protection order, the person you wish to have restrained must have engaged in some of the following behaviors: harassment, stalking, physical violence or threats of physical violence.
Other ways that protection orders come into play are in criminal court, where some felony charges carry with them a mandatory restraining order. Misdemeanor criminal charges may give the victim/witness the option of requesting a no contact order, which could be made a condition of bond or probation.
Yvette Lozano, director of intervention and emergency services with the nonprofit Peace Over Violence, says a protective order can sometimes be issued by a police officer, in addition to a court, often at the site of the domestic violence situation. "An officer will take a statement from the victim and phones the on-call judge to give them the statement. The judge decides to approve the protective order or not."
Laws do vary from state to state, and it is important to understand how your jurisdiction operates. There is a handy drop down menu at womenslaw.org that lists each state and its relevant laws. Help securing protection orders can be obtained through many domestic violence programs, which you can find using the advanced search function on domesticshelters.org.
In fact, an advocate at a domestic violence program can assess if requesting an order is right for your specific circumstances, as well as provide emotional support and information on how to obtain the protection order. Your advocate can also assist you in developing a more comprehensive safety plan and might be able to accompany you to court. Ask your advocate if she can make arrangements with the court's security for an escort while in court and other areas around the court.
It is always a good idea to be well-prepared for the court process, including having documents (journals, physician reports, police reports, pictures, etc) about the abuse. You can find many of the needed court forms here, which will help you understand what information to begin assembling. You should also have your photo ID, as well as a description and the license plate number of the abuser's car, and information about his or her history of drugs and gun ownership. When it comes time to provide your own information, give a safe mailing address and phone number, preferably one that your abuser does not know. If you're staying at a shelter, ask if they have a P.O. Box that you can use.
Penalties for violating a protection order also very by state, but may include jail time or fines. A protection order does not give a survivor the legal ability to press charges if the abuser does not obey the order. It is up to law enforcement to assess whether a crime has been committed related to an existing protection order. Law enforcement will look for probable cause that the order was violated and it is up to them to file charges, regardless of a victim's wishes.
Protection Order, Steps After Getting One
It is important to remember that even if you have a protection order, it does not guarantee your safety. Indeed, research has shown that more than two-thirds of orders against intimate partners were violated and there is a 21% chance of an escalation in violent behavior after an order issued. Womenslaw.org recommends these steps after the PPO is in place. Also, you should have a safety plan in place because a court document may not prevent an abuser from returning.
"Many domestic violence agencies can assist with this," says Lozano, regarding the protection order process. In Los Angeles, where she's located, Lozano says the courthouse holds a clinic staffed by volunteer attorneys that assist survivors in filling out the paperwork for protection orders.
"It can be a little overwhelming, so it's nice to know these services are out there for free, to help," adds Lozano. Check your state's courthouse or local domestic violence agencies to see what resources are available to help should you need to file for a protection order.
Looking for someone to speak with? Enter your location to find phone numbers for domestic violence experts in your area.


Have a question about domestic violence? Type your question below to find answers.