notes
Escaping With Older Kids
Fleeing abuse with adolescents and teenagers has unique challenges
By DomesticShelters.org
Jan 27, 2016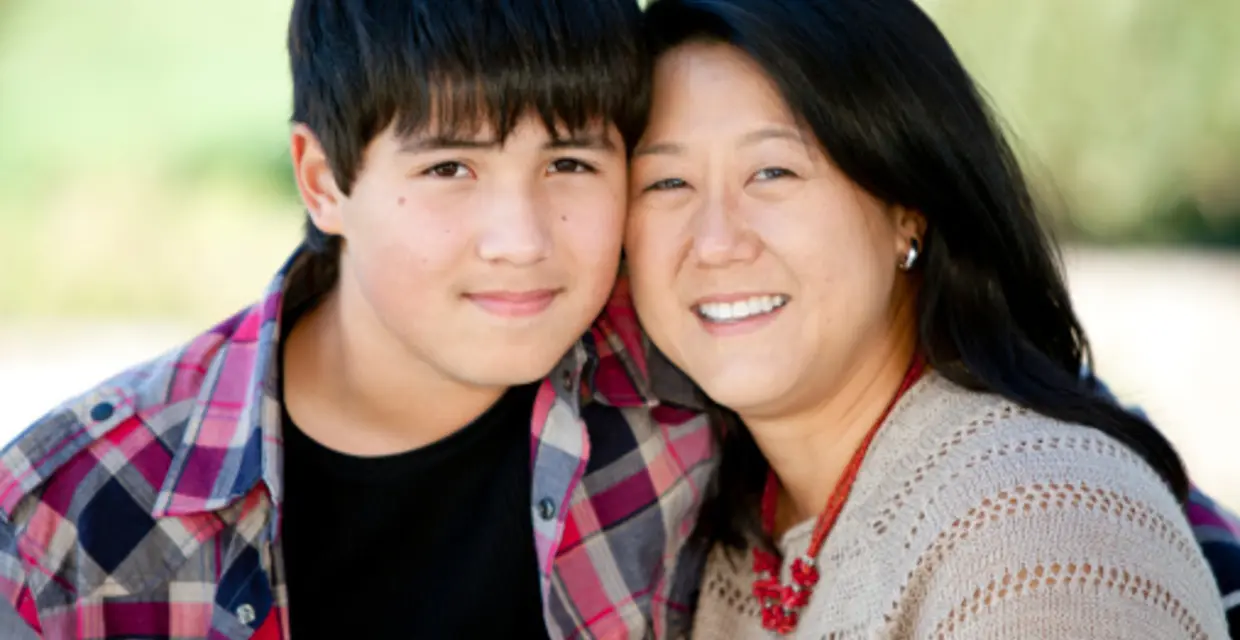 Escaping domestic violence when you have children is always difficult. Sometimes, there are certain challenges you'll need to plan for if your children are adolescents or teenagers. Here are three, and how to plan around them.
1. Not all shelters accept male teenagers. While the Family Violence Prevention Services Act requires any program receiving its funding to accept all genders and ages, "Depending on how they're staffed, some shelters may only take male children under a certain age—usually the limit is somewhere between 12 and 18," says Anita Martin, MSSW, former domestic violence advocate and creator of Love magazine. "It really depends on the size and staff resources of the shelter." Age limits on males aren't meant to be a barrier to leaving, though it can make escaping more difficult.
What to do: There are many shelters that accept children of all ages. Start by calling larger shelters with more staff, as they're most likely to accept male children. If one doesn't, ask for a referral to a shelter that does. In an emergency, another idea would be to ask a close friend or relative to house a child until other arrangements can be made. You can also go to DomesticShelters.org and search for a shelter near you, then check its demographics section under "Populations Served." This will indicate if they accept teens, but it's always a good idea to call and double check.
2. Adolescents and teens have their own activities and commitments. More so than younger children, older kids are likely to have a network of friends, be more mobile and independent and be involved in extracurricular activities. They may even hold jobs. Escaping domestic violence can be especially difficult for them if they must cut such ties suddenly or have their freedoms reduced.
"Living in a shelter is challenging for children of any age, but especially adolescents," Martin says. "They have a very high need for social interaction. Putting them into a shelter environment where they have to restrict that or build new relationships can be difficult."
What to do: Remind yourself that no matter how painful it is to see your children sad to be away from friends, you're doing the right thing by getting them away from an abuser. They'll benefit in the long run.
Because every situation is different, it's impossible to say whether your child will need to change schools, activities or work. In some cases, simply making arrangements for another trusted adult to take your child to and from these places is workable for you. In other cases, where safety of the child may be compromised, he or she will likely need to cut ties, at least temporarily.
Many shelters offer counseling to children to help them understand what is going on and to build their self-esteem. Teen support groups and activities are also helpful so they can bond with other kids in similar situations.
3. Technology can put them, and you, in danger. Once you leave your abuser, you'll need to be extra careful about not letting him or her know where you are. In fact, most shelters have strict confidentiality rules to protect their guests. It can be difficult getting teens, however, to comply with such rules as they may not fully understand the extent of the situation or what might tip off an abuser to your whereabouts. Something as simple as a "find my device" app on your teen's phone could lead your abuser right to you.
What to do: Talk with your kids about why keeping your location secret is important. Work with them to turn off all location-based services on their devices, including laptops, cell phones and tablets. And discuss not "checking in" at places or posting anything on social media about where they are and what they're doing.
If you're looking for a shelter for you and your children, you'll no doubt have lots of questions before you get there. Check out, " Important Questions to Ask" to get started.
Looking for someone to speak with? Enter your location to find phone numbers for domestic violence experts in your area.


Have a question about domestic violence? Type your question below to find answers.