notes
It's Time to Challenge Sexist Humor
Men who find disparaging jokes funny are more likely to be insecure about their masculinity, says study
By DomesticShelters.org
May 14, 2018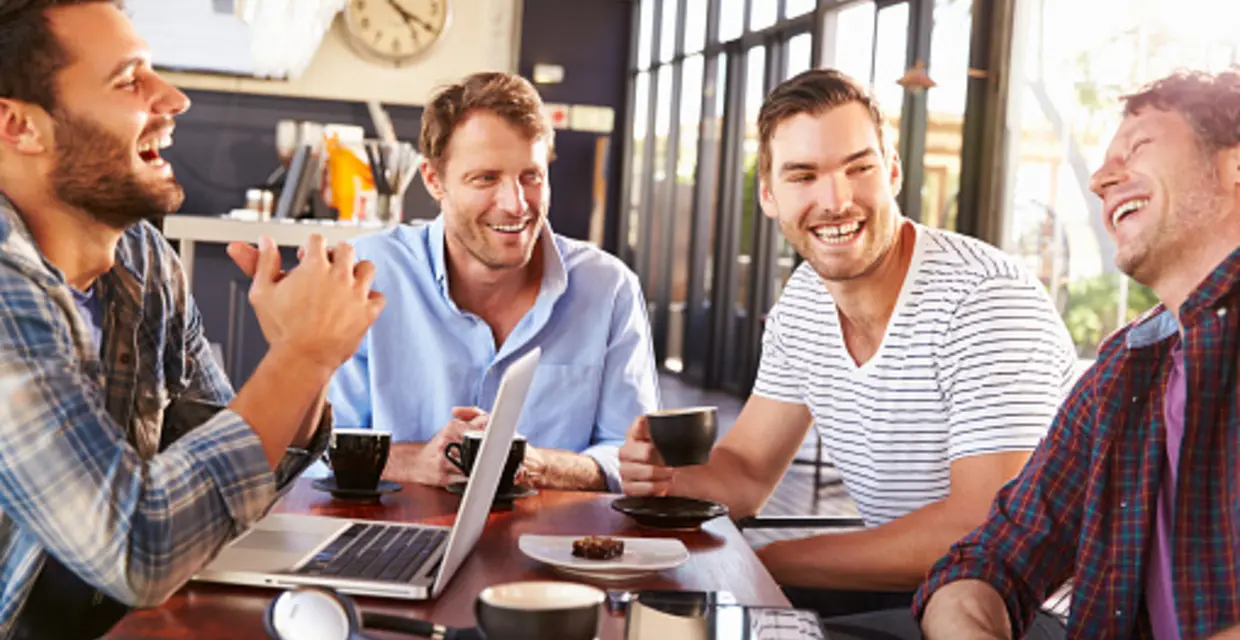 A new study finds that men who believe they need to prove their masculinity were more likely to find humor in jokes that are disparaging to women or gay individuals.
Researchers from Western Carolina University asked groups of men to imagine they were being hired to be comedy writers. They asked them to rate what kind of jokes they found humorous, including jokes that were sexist, anti-gay, anti-Muslim and neutral. Men who identified as conforming to traditional masculine roles were more likely to find the sexist and anti-gay humor funny, but did not rate the anti-Muslim or neutral jokes the same, indicating that it was a direct response to a perceived threat to their masculinity, say researchers.
Lead researcher Emma O'Connor says humor is often considered "a socially acceptable vehicle of expressing discrimination." She adds that when jokes are at the expense of women and gay people, the fallout is often that discrimination only continues to be accepted and perpetuated.
Watch Out for the Jokesters
More than just being discriminatory, sexist humor can indicate something worse. Domestic violence advocates and experts have long agreed that both a strict adherence to traditional gender roles as well as being vocally disparaging to women are red flags that indicate a male partner may become abusive in a relationship.
And it's not just dangerous at home—in the workplace, this type of humor can breed a hostile work environment, as Valerie Johnson knows. She's an employment attorney who has tried sexual harassment cases and is also part of a podcast about sexual harassment in the workplace. She says sexist or disparaging jokes against women and gay individuals can be "a slippery slope that can progress to more graphic language, or aggression."
Often times, calling sexist, objectifying or hurtful remarks "jokes," is thought to be enough of an excuse to undo any damage the comments cause. But the ulterior motive of this type of humor is clear—to make a target of the joke feel inferior, embarrassed or objectified.
In her experience, Johnson says, "defendants in sexual harassment cases are using their power to get what they need, whether it be more status or more power. Humor is a tool that can be used to level the playing field when a threat is perceived."
Get Your Response Ready
Johnson says she's found herself dumbstruck when a man blurts out a sexist joke or comment, especially when it's in the middle of the workplace.
Donate and change a life
Your support gives hope and help to victims of domestic violence every day.
"It can be hard to think of the perfect response when you want to show you don't think the joke is funny and you are feeling uncomfortable." Her advice: Know what you're going to say before it happens. Because, for women especially, it will likely happen at some point.
You can try one of the following:
Ask a question. It can be any question, but I like to ask "Why do you say that?" or "Is it?" says Johnson, who says this can stop an inappropriate response by shining a light on the fact that it isn't funny.
Turn around and walk away. Why should you subject yourself to disparaging humor, asks Johnson? "Walking away, even for a short time, can be really effective. No jokester likes to lose his audience."
Educate. If you feel comfortable and safe doing so, counter the joke with wisdom. Tell the joke-teller, "I know you didn't mean to disparage women with that joke, but it's actually very disrespectful." There's a chance the individual doesn't realize what he or she is saying was as offensive as it was. "Humor is a learned behavior," says clinical psychologist and professor Elizabeth Jeglic. "If you were raised or are socialized for this type of behavior to be acceptable then you will often continue the behavior.
Change the conversation. In the vein of walking away, ignore the joke and immediately change the subject. It not only results in the joke losing steam, but it can prevent the situation from escalating.
Easier Said Than Done
Your response can also come after some reflection, suggests Johnson. "It is perfectly okay to think about it and talk with the joke teller privately."
And if you feel unsafe in your work environment due to a constant stand-up routine of sexist or anti-gay humor, you should speak to a higher-up. If it's your boss telling the jokes, speak to his or her boss.
Of course, standing up to people who make disparaging comments is easier said than done. Whether it's your boss, a friend, your partner, a family member or a complete stranger, there's a chance you'll hear something like, "Just relax" or "Learn how to take a joke already." You should prepare yourself for that. But speaking out is the first step to shifting the culture away from this type of humor. Plus, according to Forbes, there are three reasons why speaking up will be worth it.
Is your gut trying to tell you something about your new partner? Read, "Ask Amanda: I Have a Bad Feeling About This Guy" to learn more tips about what to do.
Looking for someone to speak with? Enter your location to find phone numbers for domestic violence experts in your area.


Have a question about domestic violence? Type your question below to find answers.