notes
Guns, Domestic Violence and the Color Orange
Will you take a stand on National Gun Violence Awareness Day?
By DomesticShelters.org
May 30, 2015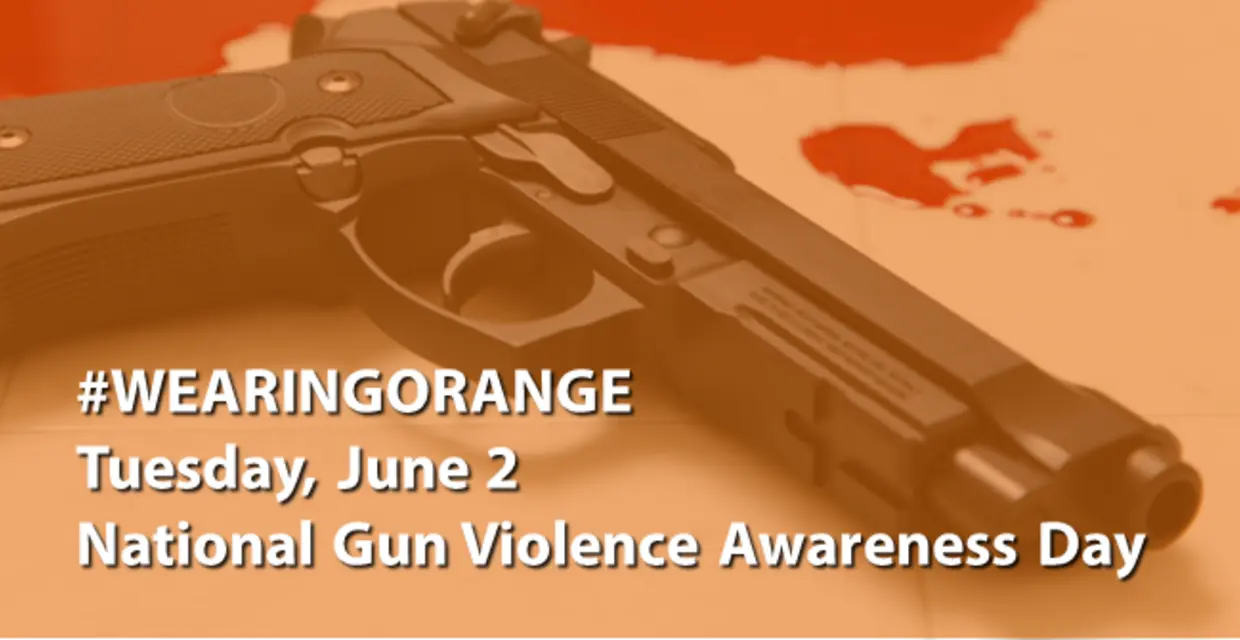 If you think perpetrators of domestic violence shouldn't have access to guns, and that laws need to be expanded to include abusive dating partners, stalkers and persons subject to temporary protection orders, consider taking a stand by wearing orange on National Gun Violence Awareness day this Tuesday, June 2.
A bevy of celebrities and politicians are pledging to Wear Orange, a color they say symbolizes the value of human life. Borrowed from hunters who wear orange to stand out, be seen and protect themselves, the Wear Orange movement wants people to wear the color to remember those killed by gun violence.
An estimated 88 people in the U.S. die every day by gun violence. Additionally, studies show that access to firearms yields a more than five-fold increase in the risk of intimate partner homicide when involved in domestic violence situations.
The Violence Against Women Act, first signed into federal law in 1994, was given an $8 million boost in federal funding last year, part of which will go toward helping to improve background checks for firearms and combat gun violence.
Dallas recently became one of the first cities in the nation to begin confiscating firearms from those convicted of domestic abuse, requiring them turn their weapons in to a local firing range for storage. Nationally, 60 percent of domestic violence homicides are committed with guns.
One thing organizers of National Gun Violence Awareness Day would like to make clear right off the bat: It's not about being pro- or anti-gun—the first annual National Gun Violence Awareness Day is about being anti-gun violence.
"We're often presented with a false choice in the guns debate: that you have to 'pick a side'," says Michael Stipe, former R.E.M. frontman. "But every American opposes gun violence and all of us can do more to help save lives."
The first annual Wear Orange day will include the support of such celebs as Julianne Moore, Russell Simmons, Alyssa Milano, Tiffani Thiessen and Rachel Zoe, as well as groups including the National Coalition Against Domestic Violence, the American Academy of Pediatrics, Vans Warped Tour, HBO and the Million Mom March. MTV and Motown Records will also change their on-air and social media logos to orange in recognition of the day.
"We encourage fans and artists alike to join us on June 2nd by #WearingOrange and honoring the life of Hadiya Pendleton, and all those lives senselessly lost to gun violence," says Ethiopia Habtemariam, president of Motown Records. Pendleton was only 15 when she was shot in the back and killed while standing with friends at a park in Chicago. Her assailants said they mistook the group of teens for a rival gang.
Join the Wear Orange campaign by visiting wearorange.org and use the online pledge tool to change your social media profile picture, and share why you'll be #WearingOrange to support ending gun violence.
Looking for someone to speak with? Enter your location to find phone numbers for domestic violence experts in your area.


Have a question about domestic violence? Type your question below to find answers.