notes
5 Ways to Intervene When You Suspect Domestic Violence
There are safe ways to be an active bystander and speak up for those who can't
By DomesticShelters.org
Mar 14, 2018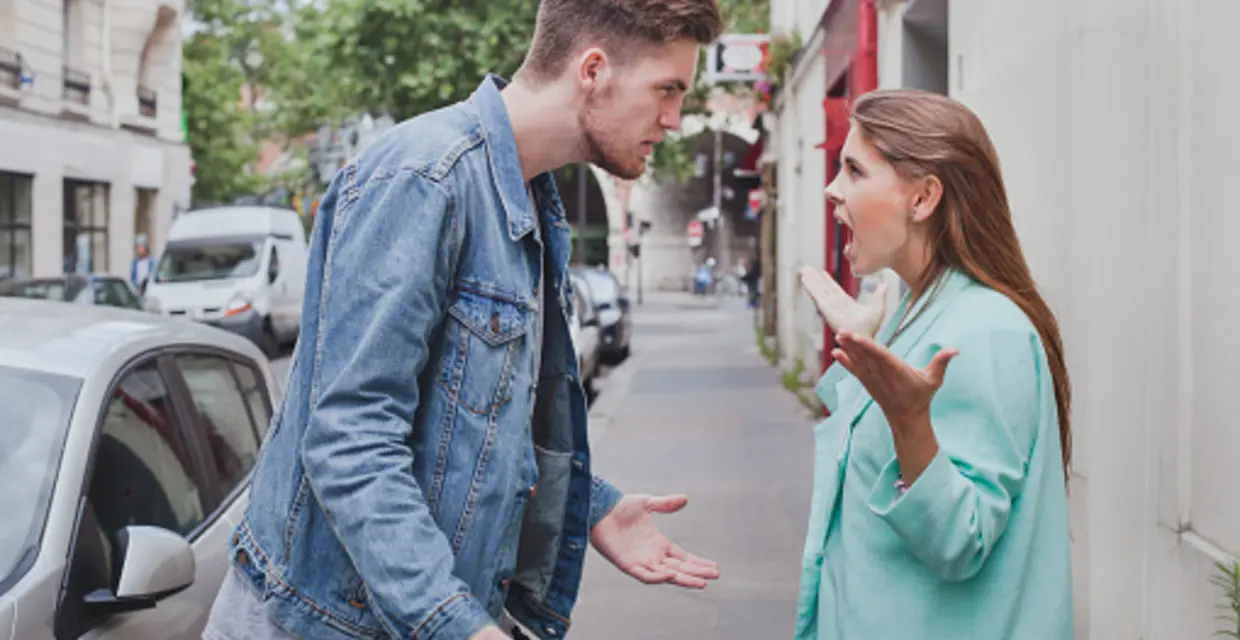 Imagine this scenario: You're out shopping on a Saturday afternoon. You're perusing the home goods section, trying to decide if you should spring for a fancy new coffee maker.
Further down the aisle, a couple seems to be making some important kitchen towel decisions together, except your ears can't help but detect fear in the woman's voice as she apologizes repeatedly.
"You're right, we don't need new towels. I'm sorry, I shouldn't have asked. I'm so sorry. Our towels are fine."
You steal a quick glance. She's staring at the floor, arms wrapped protectively around herself. The man in front of her doesn't say a word, but you can almost feel the anger radiating off of him. Your heart speeds up as you see him reach out and grab her roughly by her arm.
"We're leaving," he growls. You see the woman wince in pain.
You have a moment to decide if you should intervene, but you're hesitating. Is he dangerous? Should you get involved? Is it any of your business? Does she even want your help?
Before you can answer those questions, the couple is gone. You spend the rest of the day with your stomach in knots, questioning whether or not you should have done something.
This type of situation has happened to many of us. We see signs that could indicate domestic violence, but we talk ourselves out of getting involved for fear that we may be wrong, that we could embarrass ourselves, or that we might be put in danger if we step up.
These are valid fears. But the truth is, if domestic violence is going to stop, we have to be willing to speak up for the victims who can't. And there are safe ways to do that. But we must preclude that one should use EXTREME CAUTION when approaching a suspected domestic violence situation. Only do so if…
...there are other people around.
...you don't suspect anyone has a weapon.
...you feel safe doing so (aka, listen to your gut).
Below, we outline 5 possible ways to intervene if you witness domestic violence when in a public place:
Do you suspect a friend, family member or coworker is being abused, or have they confided to you about an abusive partner? Learn the best ways to help them and where to direct them for help by using our online toolkit found here.
Would you like to feel more comfortable in a potentially dangerous situation, like intervening? Read about learning self-defense tactics to empower yourself here and here.
Looking for someone to speak with? Enter your location to find phone numbers for domestic violence experts in your area.


Have a question about domestic violence? Type your question below to find answers.