notes
When Children Experience Trauma
The after-effects of violence and stress in kids could be mistaken for ADHD
By DomesticShelters.org
May 15, 2015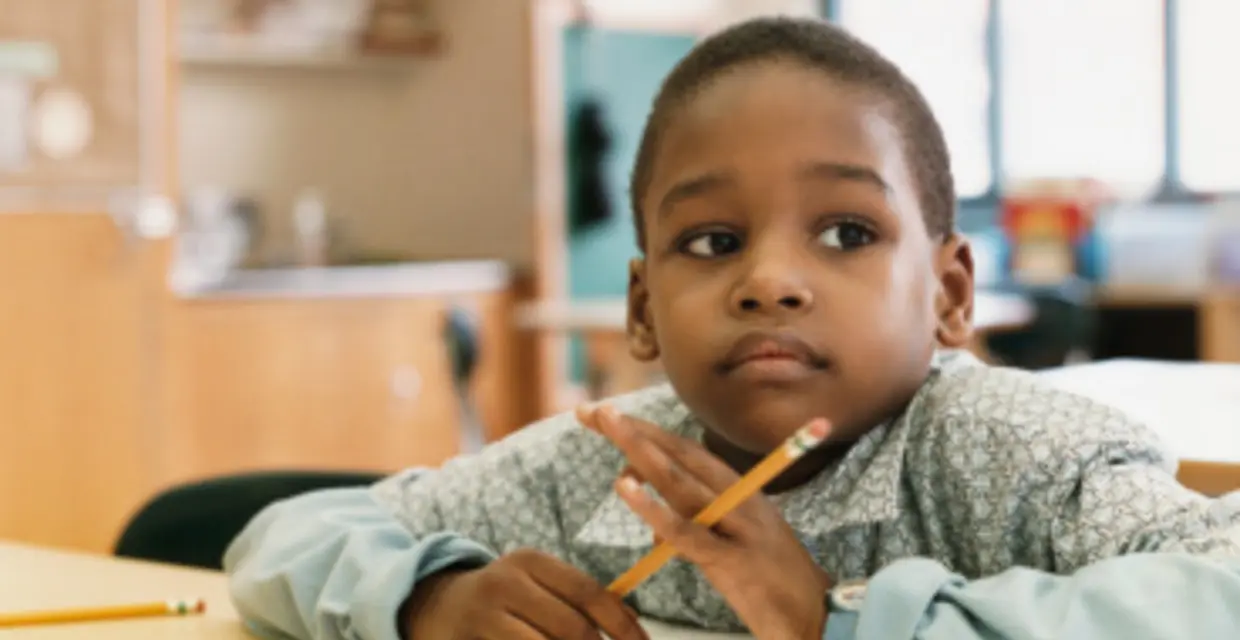 Brian F. Martin survived a violent childhood, only the violence wasn't aimed at him. From the age of 5 until he was in his teens, he was a witness to near-constant violence between his mother and his mother's boyfriend. As a result, he lost his ability to focus in school. He was labeled as unintelligent. Today, he could have been among the 6.4 million children currently diagnosed with ADHD, or attention deficit/hyperactivity disorder. And that, he says, is a problem.
Martin, author of Invincible: The 10 Lies You Learn Growing Up with Domestic Violence, which topped the New York Times bestseller list, founded Children of Domestic Violence, a New York-based non-profit organization, in 2007. The organization's goal: Bring awareness to the problem of childhood domestic violence (CDV), a little-known term to the public but used by prominent researchers to describe growing up with violence between parents or a parent and significant other.
These children, who are going through a tumultuous childhood similar to his own, may end up being diagnosed with ADHD. While an inability to pay attention is a common symptom among children of abusive households, the remedies for ADHD often ignore the root of the problem, says the author. "There's no medication to remedy what's happening at home," says Martin. "Medication is certainly an option [for ADHD], but it doesn't always solve the problem. With an awareness of CDV currently at less than 10 percent, it's not a surprise that it can often be mistaken for ADHD."
Martin says it's important to examine the root of the problem. Growing up in a home where domestic violence is occurring leads to a host of problems, he adds. "Someone who grows up with CDV can't pay attention because their brain is busy assessing the perceived threats around them, because that's what they must do at home."
Pediatrician Nicole Brown, MD, recently concluded a study of 65,000 US children, finding overlap between ADHD diagnoses and higher-than-normal levels of poverty, divorce, violence and family substance abuse. Children who endured four or more traumatic childhood events were three times more likely to be prescribed medication for ADHD. She presented her findings at an annual meeting of the Pediatric Academic Societies last year. "We need to think more carefully about screening for trauma and designing a more trauma-informed treatment plan," Brown told AcesTooHigh.com.
For Martin, his mission is clear—spread awareness of CDV and offer scalable resources to train others on how to offer appropriate support when CDV is spotted. "Educators and adults can't seek to share until they know what to call it and better understand it." Once CDV is recognized, Martin hopes children and adults alike can get help to start "rewiring" their brains. "They need to unlearn the lies or negative beliefs they learned growing up with CDV, and replace them with the truths."
See more articles on children and teens experiencing domestic violence.
Looking for someone to speak with? Enter your location to find phone numbers for domestic violence experts in your area.


Have a question about domestic violence? Type your question below to find answers.