notes
Runaway Youth
Family crisis is the main reason kids and teens choose the streets over their homes
By DomesticShelters.org
Jan 04, 2016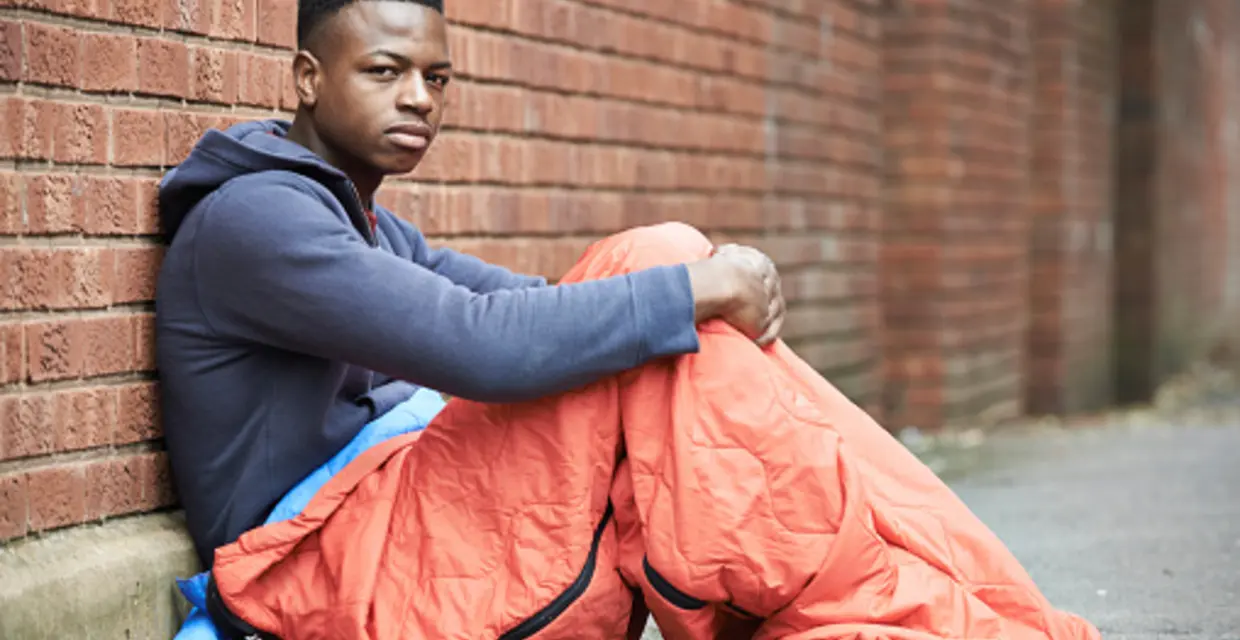 A 2015 report from The National Runaway Safeline shows that family crisis, such as domestic violence, sexual abuse, substance abuse and divorce, is the most common reason for kids and teens to run away or consider running away from home.
In fact, of the 17,753 youth who connected with the Safeline in 2015, 30 percent named family dynamics as their issue for reaching out to them. Physical, sexual, emotional and verbal abuse and neglect were cited as the reason by 16 percent of the youth who sought support the same year. Abuse and neglect are on the rise, the report says, up 6 percent from the prior year and up 19 percent over the past three years.
The most common age for runaways is 15-17, according to the U.S. Department of Justice, Office of Juvenile Justice and Delinquency Prevention. Some runaways witness domestic violence and flee,even though many parents mistakenly believe that their children are unaware of the abuse; studies show that 90 percent of children are aware of what is happening.
For others, they have directly experienced violence. A 2002 report on sexual abuse among adolescent runaways, prepared for the U.S. Department of Health and Human Services, found that 21-40% of homeless youth had been sexually abused, 1 in 3 runaways had been forced to perform a sexual act against their will, a quarter of runaway youth had parents or caretakers who demanded sexual activity and 32% had been victims of sexual assault.
Children living in homes where abuse or domestic violence is present live with the stress, anxiety and fear of one of their parents hurting the other. They carry this fear with them in the classroom, at the mall with friends, before they go to sleep. Not surprisingly, these feelings can manifest into depression, guilt, shame, anger, suicidal behavior and running away, says Dr. Kellie Warren, chief executive officer of Florence Crittenton, a nonprofit organization that serves at-risk girls, ages 10 to 21, by helping them overcome issues of abuse, neglect, teen pregnancy, teen parenting, and behavioral and mental health problems.
"The need for children to feel safe is critical. When girls [or boys] feel unsafe, emotionally or physically, they are often likely to flee," says Dr. Warren.
In homes where violence is occurring, children will often blame themselves for the abuse; thinking that if they were better students, athletes and kids in general, their parents wouldn't fight or that there is something they could have done to stop it. In order to remedy this way of thinking, Dr. Warren says it's imperative to address the trauma, and provide support and comprehensive services to these children so that they can find hope and healing. "Oftentimes, young people who come to us do not necessarily have the support system in place to address the trauma in their life—escaping becomes their source of safety."
To learn more about youth in crisis, visit the National Runaway Safeline at 1800RUNAWAY.org.
Looking for someone to speak with? Enter your location to find phone numbers for domestic violence experts in your area.


Have a question about domestic violence? Type your question below to find answers.