notes
Raising the Next Generation of Allies
Teaching children to stand up against violence and abuse
By DomesticShelters.org
Oct 21, 2020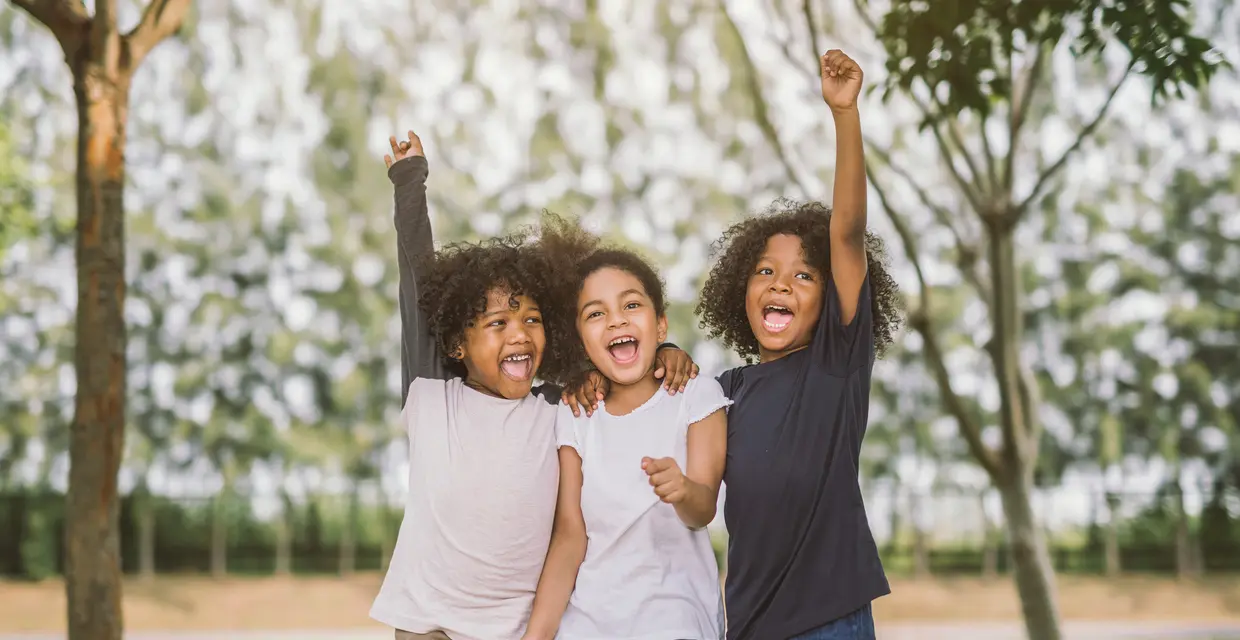 Whether their first encounter is at school, at home or elsewhere, children will witness acts of violence and abuse that we can't always shield them from. And some instances are becoming even more common: a survey from the Cyberbullying Research Center found that school bullying rates increased 35 percent from 2016 to 2019.

But there are things parents can do to raise allies against all forms of violence and abuse. We spoke with Barri Rosenbluth, senior director of Expect Respect at the SAFE Alliance, an organization based in Austin, Texas that works to promote healthy relationships and prevent violence and abuse among children and teens, who offered tips that can help us raise the next generation of allies.
Treat Your Child with Respect and Kindness
Though it may seem obvious, treating your child the way you want them to treat you and others is the critical first step in raising them to reject violence. It involves actions like:
Treating them with respect and kindness
Asking them what they think, feel, want and need—and really listening
Having good boundaries, and recognizing and respecting their boundaries
Teaching them that their body and their feelings are important
"When a parent listens and asks those questions and tries to let the child take the lead in expressing their feelings and their needs, the child learns that all of these things matter," Rosenbluth says. "If we don't do that and we physically or emotionally hurt them—whether intentionally or not—they learn to believe they deserve mistreatment and they learn to mistreat others."
Model Respect and Kindness
Of course, it's not just your relationship with your child that matters. They're also watching how you treat your spouse our partner and others inside your home and outside. If you want your child to be respectful of others, you have to show them what that looks like and sounds like.
Observe Their Relationships
Raising allies also requires cautious but vigilant monitoring of their personal relationships as they mature. "We have to notice how our children treat their friends and how their friends treat them," Rosenbluth says.
Parents may feel reluctant to get too involved, especially with older children, because they don't want to seem nosey, or they want to allow their child to learn to resolve disagreements on their own. But if someone's being hurtful, whether it's name-calling, bullying or being physically aggressive, it's important for the adult to intervene and help children talk about their feelings and find another way to resolve the differences.
If you aren't able to do it in the moment, talk to your child privately afterward about how they were feeling as it happened. Because these are the kinds of relationship issues that can become riskier as they get older, Rosenbluth says. "If they're used to talking with you early on about the smaller stuff, they'll be more likely to come to you later with issues about peer pressure, bullying or even a boyfriend or girlfriend who is exhibiting possessiveness or violent behavior."
Use Teachable Moments
Sometimes external examples out in the world—both positive and negative—can be used as lessons in respect and allyship, such as seeing an act of violence on TV, or witnessing a parent strike their child in a grocery store. Even though it may feel uncomfortable, Rosenbluth suggests using examples like these as opportunities for discussion.
"Ask them what they're feeling about what they saw, as well as how they think the child and mother were feeling," she says. "This can help them build a vocabulary for empathy, which is what we really want. A person who can express their feelings in words has options beyond resorting to violence."
Provide a Safe Haven for Expression
Teaching nonviolence becomes much more challenging if your child sees abuse happening at home. Because they are aware of everything that's going on, even if they aren't present when it happens. They may even feel responsible for it and have mixed feelings, from anger at the abuser to anger at the survivor for not standing up for themselves. In this case, it's important to ensure your child has other people they can talk to about it, whether it's a counselor, a relative or some other adult you trust.
"They may not want to talk to you, but they need opportunities to talk to someone about how they feel," Rosenbluth says. "They need to know it's not their fault, that it's OK to have feelings about it even if they're confusing and how to stay safe in that environment."
Donate and change a life
Your support gives hope and help to victims of domestic violence every day.
A support group can also help serve this purpose. "It's a wonderful way to help children feel supported and know they aren't the only one going through something like this, and that there's help available," she says. "It can really reduce the impact of violence exposure to get that social support—especially if it's easy to access, such as via a group at school."
Her organization, Expect Respect, offers a curriculum manual for schools with lesson plans for support groups for younger children and teens that helps facilitate groups like these.
While children can't be completely shielded from violence, they can be taught to reject it by learning to respect others and expect the same in return.
Learn more about how rumor mills at school can become dangerous in "Kids and Rumors: When Spreading Lies Becomes Abusive."
And for more tips on helping kids become allies for others, check out the Nickelodeon Parents website.
Looking for someone to speak with? Enter your location to find phone numbers for domestic violence experts in your area.


Have a question about domestic violence? Type your question below to find answers.