notes
Fleeing the Reservation with Children
The unique challenges Native American survivor mothers face
By DomesticShelters.org
Jul 14, 2017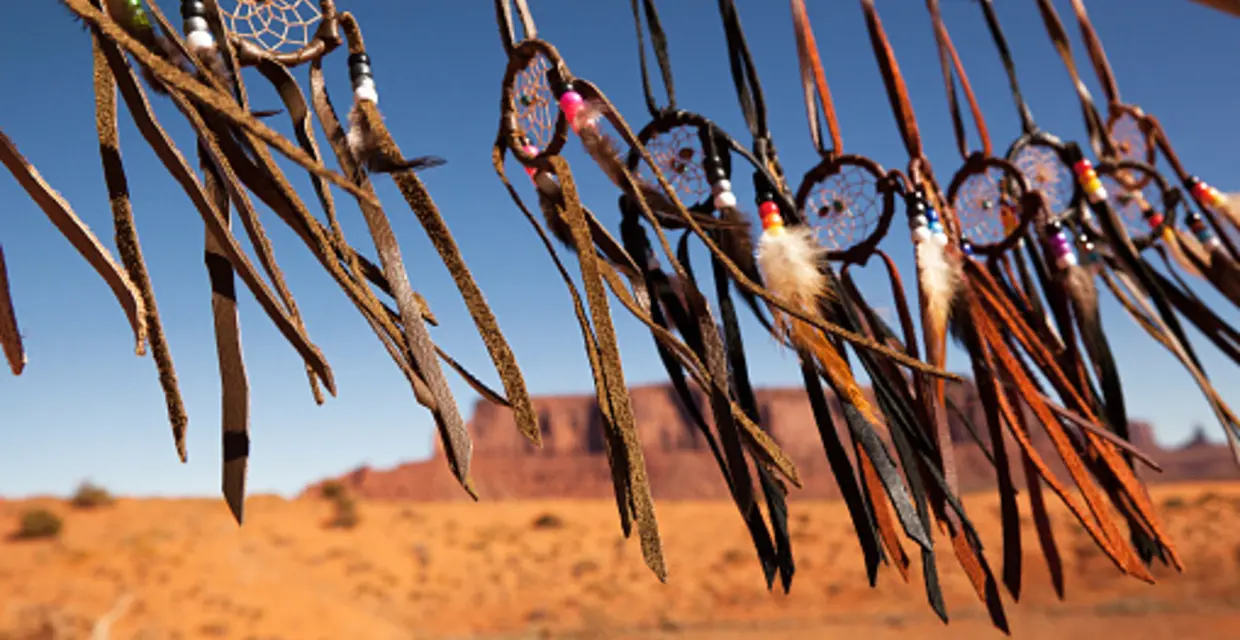 Leaving an abusive partner is difficult enough for anyone. You need to consider where you'll live, how you'll support yourself and what steps you need to take to keep yourself safe. But women who live on Native American reservations have a whole host of additional barriers to consider, not the least of which is whether or not they should—and even can—leave the reservation with their children.
If the Survivor is Not Native, Challenges Arise
"Let's say [the abuser is] a full-blood [Native American], the woman is nonnative and the kids are half," says Ruth Jewell, former board president of the National Coalition Against Domestic Violence and a Native American. "The tribe is going to do everything they can to keep those kids on the reservation."
There's just one caveat: Oftentimes, the mom can't stay.
Jewell says nonnative abused mothers who leave their abuser can't stay on the reservation because strict rules prevent nonnatives from being allowed to rent or own reservation housing. But taking the kids with her isn't always easy or even an option. Children who are members of a tribe—in most tribes that means they must have at least one-quarter Native American blood—receive all their benefits and healthcare on the reservation.
The nonnative mothers who do get to stay on the reservation after separating from their Native American partners are granted that right in court.
"If a nonnative mother has children who are enrolled [in the tribe], she can stay in the home until the children are 18," Jewell says. "This would only work if the court said the abuser had to leave the house."
Winning a family court case on a reservation when you're nonnative is difficult to say the least.
"The native person on a reservation is going to have preference, especially when it comes to the children, because we fight tooth and nail to keep our children on the reservation," Jewell says. "A lot of native tribes have very strong family support and a lot have very large families. The person who is supported is generally the person who has the biggest number of people behind him.
"But it's really, really difficult when you have a mom who's a non-Indian coming into court with a good friend," she says. "And you look across the room and the abuser has 15 of his family members sitting there ready to testify as to what a good dad he is."
Native Survivors Must Choose Between Support System and Safety
Even when both parents are Native American, the survivor has a lot to consider. Staying on the reservation and being close to family, resources, healthcare and everything you know means almost certainly running into your abuser.
"It makes it really difficult in small communities because he's there," Jewell says. "She's going to come face to face with him."
On the other hand, leaving the reservation means giving up your whole support system and a way of life.
"If a native woman leaves [the reservation] to escape violence, then she is not going to be able to access the culture, the clinic or the council meetings," Jewell says. "Some of this is also true for other underserved, underprivileged minority groups like migrant workers. When you have a culture that is so far apart from the dominant culture, there are many (more) things that come into play when escaping violence."
Native survivors may also encounter challenges in dealing with court systems outside the reservation when trying to uphold an order from a tribal court, such as an order of protection or child custody. Senior Native Affairs Advisor for the National Indigenous Women's Resource Center, Caroline LaPorte, calls it "an education issue," saying Native Americans are often stereotyped.
"The way that people view us is either as invisible or some other negative stereotype, like we're substance abusers or all live in poverty." Courtrooms outside the reservation "can be prejudice to tribal law," says LaPorte. "If she [the survivor] is able to get a protection order from tribal court, technically, it should still be enforceable [outside the reservation]. But sometimes, the state doesn't enforce it. Sometimes, states think they trump tribal sovereignty."
Donate and change a life
Your support gives hope and help to victims of domestic violence every day.
Fortunately, many reservations are acknowledging the need for community resources to help survivors of domestic violence navigate leaving their abuser on the reservation, and are taking steps to offer assistance, however slowly.
"We didn't have a domestic violence program on my reservation until 2009," Jewell says. "And it's just been in the past few months that we have been able to get a shelter on reservation. It took almost 10 years."
To read more about the challenges Native Americans face when it comes to escaping violence, read, "Domestic Violence Rampant Among Native Americans."
New Hotline Launches for Native Americans
The StrongHearts Native Helpline launched in March as the first domestic violence hotline dedicated specifically for Native Americans. Created by The National Indigenous Women's Resource Center and The National Domestic Violence Hotline, the confidential service is available from 9 a.m. to 5:30 p.m. CST, Monday through Friday by calling 1-844-7NATIVE. Callers can reach natives or non-natives and receive culturally sensitive input, advice and resources related to their situation. Calls that come in outside the above timeframe can be transferred to The Hotline or callers can receive a call back in the morning.
Looking for someone to speak with? Enter your location to find phone numbers for domestic violence experts in your area.


Have a question about domestic violence? Type your question below to find answers.