notes
Shelters Wanted to Test Resiliency Pilot Program for Kids
Dr. George Everly, PhD., to teach initial workshops helping advocates foster resiliency in kids affected by childhood domestic violence
By DomesticShelters.org
Jun 18, 2018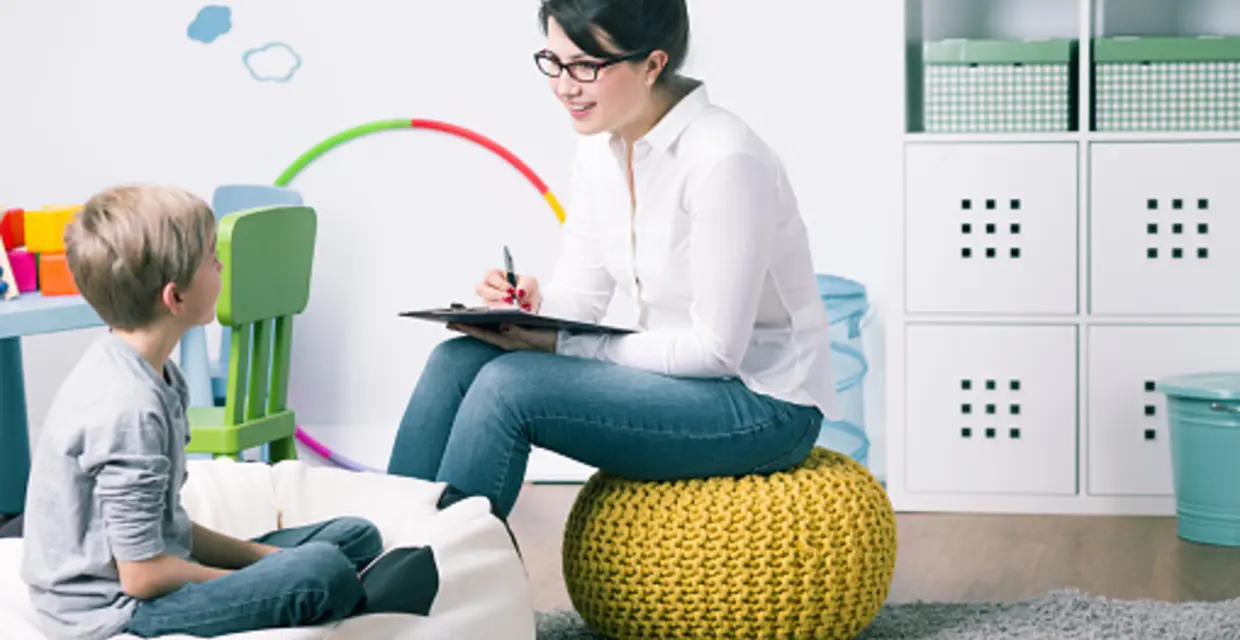 The Childhood Domestic Violence Association, or CDVA , is looking for domestic violence shelters and organizations interested in testing out a new training program called the Resiliency Focused Mentoring Training. The day-long training is for professionals at those organizations who interact with children affected by domestic violence.
An estimated 15.5 million children live in families where partner violence has occurred within the past year. The trauma can have lifelong effects, says the Centers for Disease Control, ranging from chronic health conditions like high blood pressure, diabetes and obesity to risky health behaviors, like drug and alcohol use or an increased risk of carrying violence on to adulthood, either by becoming an abuser or a victim.
Using a combination of neuroscience and psychology, CDVA is hoping advocates can better get ahead of—and stop—damage that trauma from domestic violence can cause down the road for kids.
Resiliency in Kids Starts with Support from Adults
"Our ultimate goal is resiliency. These are children who have been exposed to something extremely stressful and our goal is to foster resilience in them," says one of the two developers of the new training program, Dr. George Everly, PhD. The professor of international health at Johns Hopkins University joined forces with Brian F. Martin, CDVA's founder and author of the New York Times bestseller Invincible, who himself grew up living with CDV, to create what they hope will be a life-changing opportunity for young survivors.
Though Everly acknowledges it is a lofty goal to teach skills for ultimately reversing the impact of CDV in a one-day training, the psychologist and author of roughly 14 textbooks covering mental health says he hopes he can "plant seeds" and give advocates easy tools they can use to reach these kids, many of whom come into shelters with fear, anxiety and an understandable distrust of adults. Everly believes he knows the key to reaching them.
"One thing consistent with resilient people is that there was someone there for them. It doesn't have to be a parent. It can be a coach, educator, a well-meaning adult," he says.
Or, perhaps, an advocate at a domestic violence shelter.
But simply showing up isn't enough, he says. Putting it bluntly, "One can try to be a mentor and mess it up pretty badly. How many times have we been approached by a friend and tried to say something helpful, only to inadvertently make it worse?"
The second part of the solution, then, is fostering solid mentors. What should those mentors say to these traumatized, hurting kids? This is where Everly turned to Martin's principles, 10 falsehoods that Martin says children grow up learning when they experience domestic violence. They range from, guilt—"It was my fault"—to hopelessness, believing "Good things don't happen to people like me."
Reversing these core dysfunctions, as Everly calls them, can be done, and it's never too late.
"Let's show the mentor what they're walking into, where the dysfunctions came from and how to reverse them. We have a 10-step formula with a very concrete how-to."
The Good News About Our Brains
Donate and change a life
Your support gives hope and help to victims of domestic violence every day.
The latest developments in neuroscience show that the brain is not fully developed at 18, or even 20, as once believed. Rather, our brains continue to develop into our 20s, even 30s. Brain dysfunctions that were once believed to be permanent—say ADHD, autism or the effects of trauma—may cycle out at a certain point—especially with the proper developmental therapy and positive reinforcement.
When it comes to CDV, Everly believes that the lies Martin writes about could, in all likelihood, become negative self-fulfilling prophecies for these kids, who will carry them well into adulthood.
"The greatest challenge is to get these children to believe in themselves. When they believe they can't do something, they transmit that message to others who transmit it back."
Mentors, says Everly, hold the keys to changing this pattern.
Even for a Short While
Of course, advocates may only be in a child's life for a short period of time. Some survivor moms will return to their abusers (for myriad reasons) and the lucky ones will get away for good. But Everly says the time limit doesn't matter—even on a temporary basis, an advocate can make a true difference, helping to lay a solid foundation for future relationships and teaching kids to believe in themselves going forward.
How Your Shelter Can Apply for the Training
The training's pilot program begins this fall, with Everly himself leading the initial one-day workshops. The Association is primarily seeking partners in New York, Maryland, Georgia, Oregon, and California for the fall pilot workshops but willing to consider other regions with high demand. To apply for your shelter to participate as a partner in one of these initial workshops, reach out to Cindy Bekesi with CDVA at cindy@cdv.org or 212-330-8016 before Aug. 1.
Currently, the training is being offered to professionals who interact hands-on with children affected by CDV on a daily basis. The developers are hoping that, by next January, the training will be open to all who interact with children—parents, educators, coaches, scout leaders, etc.—and will be offered by certified trainers, as well as online.
Looking for someone to speak with? Enter your location to find phone numbers for domestic violence experts in your area.


Have a question about domestic violence? Type your question below to find answers.