notes
How to End Your Victim Mindset
An important step to healing your psyche after escaping domestic violence
By DomesticShelters.org
Jul 07, 2017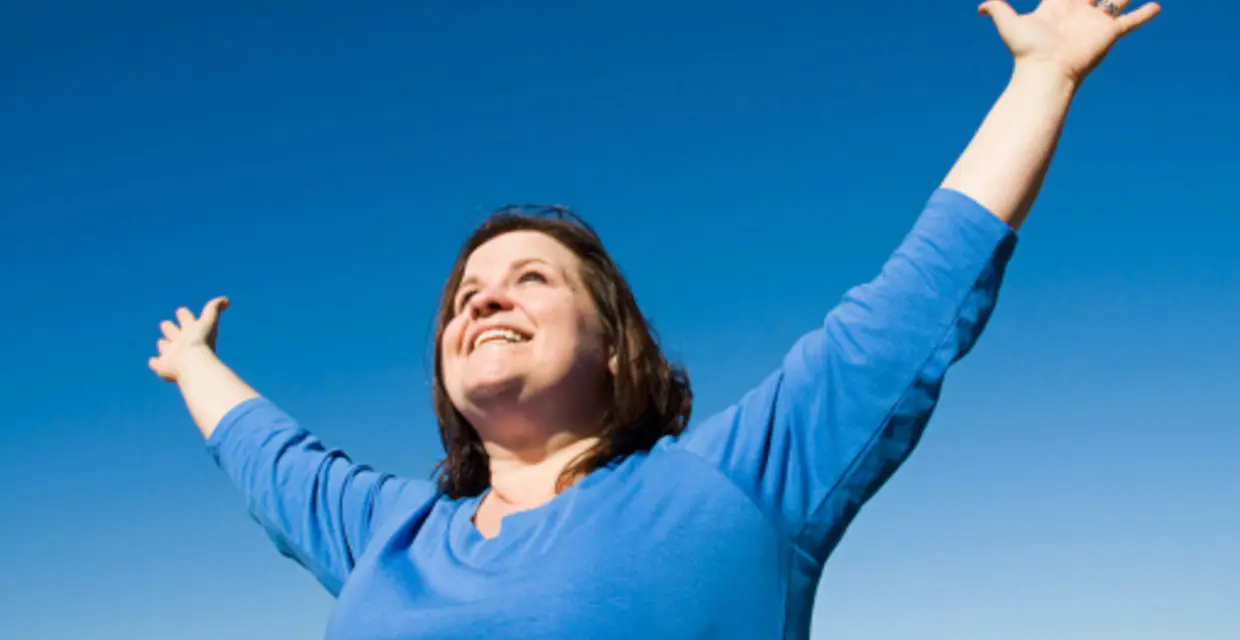 The physical wounds of domestic violence often heal well before the emotional ones are even fully understood. Even after months, years or decades, a survivor may continue to see him or herself as a victim.
In the late 1960s and '70s, psychologists tried to come up with an explanation for why survivors of domestic violence continued to suffer a victim mindset long after the abuse ended. They coined a number of terms over the years, including battered woman syndrome, learned helplessness and learned dependency. They all essentially describe the same thing: the idea that after someone has been forced to endure unpleasant encounters, she becomes unwilling or unable to avoid such encounters in the future because she believes she cannot control them.
Tara Dixon, a provisional licensed professional counselor with Heal Your Life Counseling, explains the idea as such: "If a woman is slapped by her husband every time she touches the phone, she learns to not touch to phone in order to avoid punishment. Helplessness takes over when the husband leaves the home. Although the husband is not there to slap her, she still will not touch the phone for fear that negative results will still apply. She has accepted the futility of the attempt to call for help. Her past has shown her that attempts to save herself end in physical violence and she is now helpless to fight those thoughts and take risks."
It's Not Your Fault
Today, most domestic violence advocates hesitate using any of the terms for learned helplessness because it exacerbates victim-blaming.
In an article from independent news site The Conversation, author Zoë Krupka wrote, "Like the slippery concepts of low self-esteem, Stockholm syndrome, co-dependence or traumatic bonding, learned helplessness has entered our vernacular. It has swallowed up socially accurate explanations for violence, until nothing is left but to blame the victim. … This contributes to women's disempowerment and to our overall inability to see the violent forest for the trees."
Regardless, many domestic violence survivors do struggle with victim mentality. And some experts say the effects of PTSD on the brain is to blame.
"The ongoing trauma, even low-level trauma, that occurs in stalking or domestic violence situations can cause PTSD [post-traumatic stress disorder]," says Jennifer Hancock, author of The Bully Vaccine, and founder of Humanist Learning Systems. "It's not because they're weak. It's because they've been conditioned to respond that way."
Science tells us that PTSD actually causes changes in the brain circuits associated with stress response. These changes can cause psychological and physiological symptoms such as flashbacks, nightmares, sleep disturbances, startle responses and problems with memory and concentration. Dealing with such symptoms in addition to having been conditioned to think she's not worthy of a better life can paralyze a survivor.
Hancock herself was stymied by victim mentality following years of abuse and stalking by a former partner. She put her life and her career on hold. She was unable to leave the house for a time. She struggled to get past the trauma even when a new, safe relationship began.
"Because the relationship seemed healthy, I couldn't make sense of it. It didn't feel right, because I had been conditioned by the abuser to be comfortable with the abuse," she says. "I needed to retrain myself to be healthy, to be comfortable around healthy."
Getting From 'Victim' to 'Survivor'
Hancock uses the term "retrain" purposefully when describing what she had to do to move beyond victim mentality.
"Intellectually, I knew I didn't want what was happening to me, but physiologically there was a response going on that I couldn't control," she says. "It's an instinctual response and that's what has to be retrained."
Donate and change a life
Your support gives hope and help to victims of domestic violence every day.
Hancock highly recommends seeking professional help from a licensed therapist to retrain your brain. "The trauma endured from someone you love is so severe that most people have no practical experience with it, and they can't help you with the skills you need," she says. "Your friends aren't going to be adequate. They're well-meaning, but there are coping skills you need to learn and only a professional can help you learn them."
It won't be an easy or fast fix either. It took Hancock about two years to get past her triggers.
"You're stuck in the fear cage that was created for you from the trauma," she says. "You're going to have to work like hell to get out of it. It's going to take months to get over the bulk of it. And even then, it'll take continued practice."
But, she says, survivors shouldn't shy away from seeking help.
"A lot of times people think it's just something they have to live with. If you have a broken arm, you don't just live with the deformity. There are ways to fix how your abuser trained your brain," Hancock says. "For me, asking for help meant acknowledging that I was a victim, and that was the hardest part. But I wouldn't have my life today if I didn't seek professional help."
Many insurance plans and employers offer coverage for mental health visits. Ask your doctor or a victim advocate for a referral to a therapist who specializes in domestic violence trauma. If you can't afford therapy, there may be some free or low-cost options near you. Taking care of yourself is imperative. Learn some steps you can start taking today in "How to Go From Surviving to Thriving After Abuse."
Looking for someone to speak with? Enter your location to find phone numbers for domestic violence experts in your area.


Have a question about domestic violence? Type your question below to find answers.