notes
How to Protect Your Identity Online
6 ways to evade an abuser's attempts to steal your personal information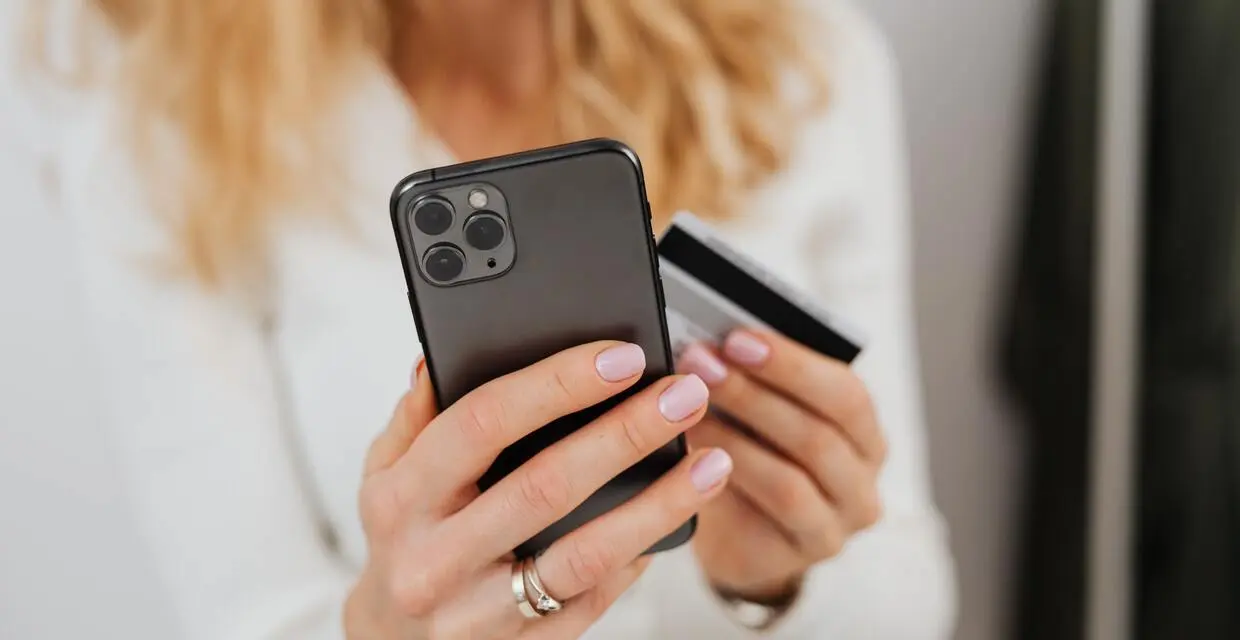 This story was originally published in 2014. It was updated in 2022.
Abusers are cunning individuals bent on exerting power and control in all areas of a survivor's life. This can extend to their bank accounts through the tactic of financial abuse, which can range from forbidding a partner to hold a job (and make their own income) to controlling the spending, forcing a survivor to beg for money for basic necessities, or giving the survivor an allowance.
Another, possibly more destructive, tactic is to completely ruin a survivor financially by stealing their identity, either for an abuser's own financial gain or for the simple reason of making sure the survivor is dependent on them financially in the future. This might mean an abuser opens a credit card in a survivor's name with the goal of running up the bill and not paying it or may fraudulently use a survivor's social security number to stalk or harass them.
The key to preventing this is by protecting your identity, especially your online identity.
Different Types of Identity Theft
According to NerdWallet.com, there are seven types of identity theft, and of which an abuser may utilize.
Credit Identity Theft
Credit identity theft is when a criminal uses your personal information to open a line of credit in your name.

Child Identity Theft
Criminals use a child's identifying information to open a line of credit in their name, which often isn't discovered until much later. Watch out for your child receiving credit card offers in the mail.

Synthetic Identity Theft
A criminal uses pieces of identifying information along with fabrications to create a whole new identity and then opens up credit under that name.

Taxpayer Identity Theft
Criminals use a social security number to file a tax return under your name and steal your refund.

Medical Identity Theft
With medical identity theft, a criminal uses your identity to get healthcare services or to track your healthcare history. Abusers might use this to not leave a paper trail of injuries from abusing you or another victim. It can be especially dangerous when you go to receive healthcare and doctors make decisions based on someone else's health records.

Account Takeover
The account takeover is a classic abuser tactic—changing all your passwords and addresses on financial accounts so you no longer have access to them.

Criminal Identity Theft
When a criminal gives law enforcement someone else's name or address during an arrest or investigation or creates a fake ID with someone else's information. This could make serving an abuser with an order of protection especially difficult after escaping if law enforcement doesn't know where they actually are.
Besides identity theft, there are other digital threats an abuser may employ using your personal information. Read about six more digital threats here.
Putting Safeguards in Place Before Leaving
When an abuser begins to realize that the survivor is planning to leave, it's often the most dangerous time for that person. Abusers tend to ramp up their tactics in order to maintain power and control. This is when an abusive partner might try to put in place financial barriers to the survivor leaving, such as freezing bank accounts or ruining a survivor's credit. And yes, even if a survivor considers herself financially savvy or independently wealthy, it doesn't necessarily keep her safe.
It happened to survivor Donna Anderson who told DomesticShelters.org that an abusive partner stole nearly a quarter-million dollars from her in just two years of marriage by stealing her identity and defrauding her and other women simultaneously.
Before separating, if there's time, take care not to leave behind a digital footprint. This advice from the identity theft protection company Aura is a good place to start:
Create a new email address unknown to an abuser or partner.
Consider getting a new phone number, as well. While smartphones are convenient, they are also equipped with technology that enables tracking. Consider a pay as you go phone for privacy. Explore the FCC's Lifeline program for financial assistance security mobile or broadband access.
Do not link or use an existing account for confirmation/backup to avoid sending notifications to an abuser that would alert them of the new account's existence. Alerting an abuser of something like this can further endanger the victim of abuse.
Change your passwords to complex passphrases an abuser would not guess.
Read Aura's complete list of tips in "Protect your Digital Life When Leaving an Abuser."
Use The Address Confidentiality Program (ACP)
If available in your state, enroll in the Address Confidentiality Program. The programs assign survivors a legal substitute address—usually a P.O. box—they can use anytime a public agency requires an address. For instance, a P.O. box would appear on your license, car registration and voter ID card rather than your physical address. Then, all mail would be forwarded from that P.O. Box to your home address.
Six More Ways To Make It Difficult to Steal Your Identity
As much as possible after leaving an abusive partner, act as if you're in the witness protection program. Any details about where you are or what you're doing could be used by the abuser to control you financially, not to mention put you in physical danger. Start with these six steps:
1. Open a P.O. box in your name. This can prevent an abuser from locating and stealing your mail and gaining personal information. Open a new bank account at a bank other than the one your abuser uses and get a new credit card in your name that your abusive partner cannot access.
2. Shred your mail before throwing it out, especially credit card offers and anything that has your social security number or bank account information on it. You can also call 1-888-5OPT-OUT to stop receiving credit card offers in the mail.
3. Make sure to check your credit report at least once a year for fraudulent activity. Access a free credit report at annualcreditreport.com. You can set up a fraud alert on your credit report by contacting the credit bureaus directly. If you suspect fraudulent activity on any accounts, close the account immediately and file a report with the police or call the Federal Trade Commission at 1-877-ID-THEFT.
4. Be very selective about any personal information you give out. Never give out your social security number or any account numbers over the phone unless it is a call you initiated.
5. Limit online sharing. Consider deleting your social media accounts on sites like Facebook, Instagram, TikTok, Twitter, Snapchat and Pinterest. Even if you think your accounts are hidden or protected there are still ways for people to find you and harness personal information they can use to steal your identity. If you do keep an online presence, avoid publishing personal information like your home address, place of work, vacation locations, places you frequent or new partners. Be careful choosing pictures you share, or don't share pictures at all–backgrounds can give clues to an abuser trying to identify your location.
6. Enter your full name on Google to see how "searchable" you are. If you find personal information about yourself on a website, contact the site's administrator and ask that they remove it. Remember: Nothing is truly private on the Internet. You can also set up a free Google Alert for your or your children's names to know when new personal information is published.
What If You Share Kids?
Donate and change a life
Your support gives hope and help to victims of domestic violence every day.
You might be co-parenting with an abuser, in which case, you'll likely see the abuser from time to time. Take any precautions you can. If possible, coordinate pick-ups and drop-offs at school so you don't need to have your abuser at your home. Communicate through an app so messages are recorded and also separate from your personal email. And depending on the age of your children, talk to them about what information is safe to share with the other parent and what information needs to stay private. Even after leaving an abuser, it's often a good idea to have a safety plan in place that also involves your kids. Find instructions for making one at "Safety Planning With Your Kids."
For more tips on staying safe if you believe your abuser is trying to stalk you online or otherwise, read, "If You're Being Stalked." If your financial status has been ruined by an abuser, read up on the articles in our Financial section for ways to start repairing your credit history and becoming financially empowered.

Photo by Karolina Grabowska for Pexels.com.
Looking for someone to speak with? Enter your location to find phone numbers for domestic violence experts in your area.


Have a question about domestic violence? Type your question below to find answers.