notes
Planning for Pet Safety
Four steps survivors can take when escaping with their pets
By DomesticShelters.org
Apr 15, 2016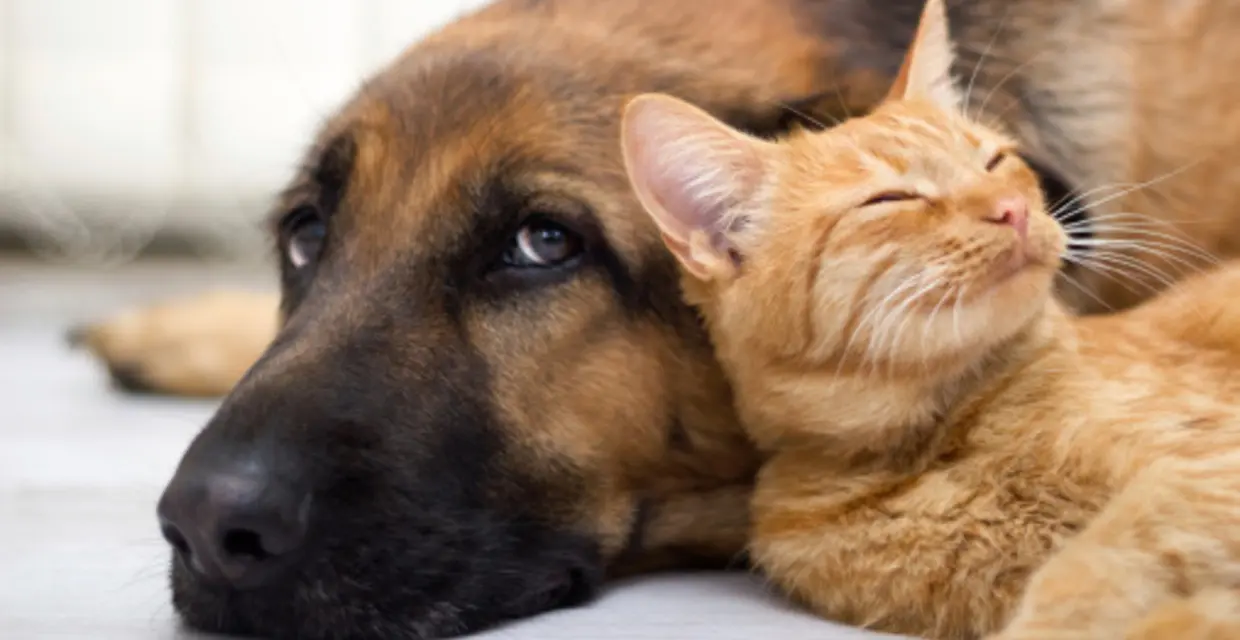 When escaping domestic violence, survivors are often worried about pets' safety if left with the abuser, and whether a domestic violence shelter can accommodate pets. And there's a good reason why.
"Abusers will take their aggression or threats out on the animals, as a way to keep [survivors] in line and to warn [survivors and their families] that harm will befall them and the animals unless they comply with the abuser's demands," Phil Arkow, ASPCA consultant and coordinator of the National Link Coalition, an organization working to end violence against both people and animals.
"The result is that thousands of people are trapped in abusive relationships because of their concern for animals' welfare," he says. "There can be an extended period of time where the survivor, children and animals are living under a cloud of abuse and risk."
To the point, a New Zealand study found that people may stay in an abusive relationship for up to two years because factors like finding care for pets make it difficult to leave.
"Animal abuse and domestic violence are often both caused by the same dynamic of power and control," adds Arkow. "Abusers will use whatever weapons they have available to intimidate and control, and that frequently includes pets." Arkow points out that abusers may also target pets that belong to friends and family members who help survivors.
Establishing Pet Custody
Because pets are typically seen in the eyes of the law as personal property, the concept of ownership plays a role in custody and is important to consider establishing. While you may not experience a dispute over where an animal ultimately resides, it is better to prepare for the possibility.
Who purchased or adopted the pet? Who paid for the pet's needs? Since these are some of the questions that may arise in establishing ownership, survivors can put themselves and their pets in a better position by ensuring the paperwork regarding animals is their names, including adoption certificates, licenses, rabies vaccinations, microchips, vet bills, pet food bills and pedigree papers.
It is important to know that some courts are beginning to consider the animal's best interest in determining custody. So even with the right documentation, being prepared to prove things like who served as the animal's companion in training classes, who arranged for feeding and grooming, who exercised the animals and who managed the other routine needs of the animal can be influential.
Finding Your Pet Shelter
A growing number of domestic violence shelters are making accommodations for pets. In the event your local domestic violence shelter isn't one of them, ask instead about short-term animal care offered to survivors through local human societies, SPCAs, veterinarians and other community agencies.
If you are working with a domestic violence shelter, safe escape grants can help cover the costs of boarding your pet. There are also these four online resources to help locate shelter alternatives:
Planning Your Safety Kit
When you get ready to leave an abuser, you may have to do so in a hurry. Packing important things ahead of time in a safety planning kit, and keeping that kit somewhere where the abuser can't find it, such as a friend or relative's house, your car or your place of work, will help you be prepared when the time comes to escape. For yourself and any children, you'll want to pack clothing, cash, credit cards, spare car keys, your driver's license and other identification, important documents, and anything that can provide evidence of abuse.
For your pet, include a few days' worth of pet food and any necessary supplies, such as a collar with ID tags and a leash, as well as vaccination records. If you're concerned that an abusive partner may try to claim ownership of your pet, be sure your safety kit includes copies of any related paperwork, such as licenses or vet bills, that are in your name. If packing the papers isn't feasible, store scans or digital photos of them on a secure drive or send them to a private email account.
Protecting Your Pet Under the Law
You may also be able to seek legal protection. State legislators are taking action in domestic violence cases involving animals, in part because legislators are beginning to see the connection between animal abuse and domestic violence, Arkow says. "We've seen some dramatic improvements there," Arkow says. In 30 states, Washington, DC, Puerto Rico and the U.S. Virgin Islands, animals can specifically be included in domestic violence protection orders. And bills are pending in several other states that would add similar protections for domestic violence survivors and their pets.
"We only have one state, Minnesota, with any data about how often the feature is used and it's quite extensive. Thousands of people have taken advantage of it," Arkow says.
In addition, in seven states (Nevada, Arizona, Colorado, Nebraska, Indiana, Tennessee and Maine), an act of violence against an animal in a domestic violence context can be defined not only as animal cruelty but also as an act of domestic violence. "It gives prosecutors two ways to charge the offender," Arkow points out.
Advocates nationwide are working to get states to impose stiffer penalties for animal cruelty in the presence of a child. And one state – Alaska – has a bill pending that would allow judges to award custody of animals based on what would be in the animal's best interest. "It's similar to how they would handle a child custody case," Arkow says. "We've never seen that anywhere before."
Looking for someone to speak with? Enter your location to find phone numbers for domestic violence experts in your area.


Have a question about domestic violence? Type your question below to find answers.