notes
Survivors Wanted to Test New App
Danger assessment app will focus on immigrants and Native Americans
By DomesticShelters.org
Jun 23, 2017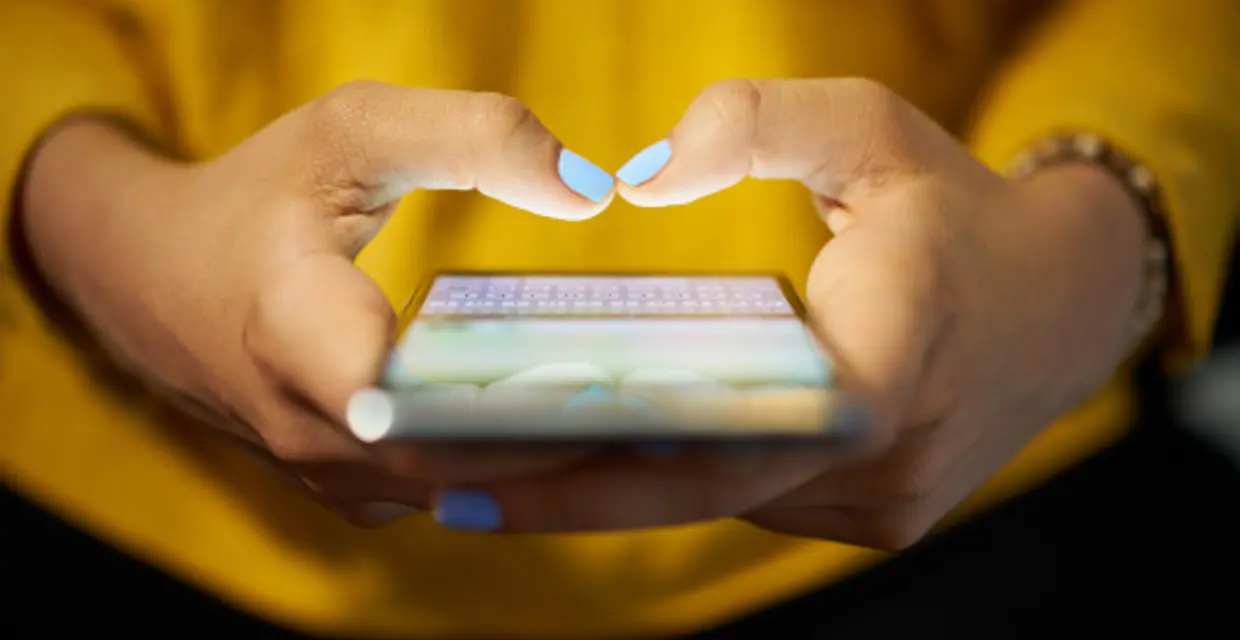 Researchers at John Hopkins University are looking for survivors to give their new danger assessment app a trial run.
The app, funded by the National Institutes of Health, will focus solely on connecting immigrant and Native American survivors to domestic violence help, as well as assessing the danger level of their situation, says principal investigator Jackie Campbell, Ph.D.
"Each of these populations has their own challenges for getting services related to domestic violence," says Campbell. "Yet, there has not yet been a tested intervention program tailored to their needs."
Helping to sort out whether they're in a highly dangerous situation that may escalate to homicide, or a less dangerous one, says Campbell, could be the difference between life and death for many survivors. The new app will be a spin-off of the current myPLAN app that debuted two years ago, which Campbell also helped to create, and which assesses the danger level of anyone who is being abused.
Neither app is meant to take the place of safety planning with a trained domestic violence advocate in one's area, but for both immigrants and Native Americans, this isn't always possible, says Campbell. "Many immigrant women right now are hesitant to reach out for any services," she says. And many Native American survivors face myriad challenges finding help, such as being isolated on remote reservations. Campbell says the app's safety strategies suggested to survivors take into account these specific concerns and circumstances.
Looking For …
Participants need to be 18 years or older, be located anywhere in the U.S., have experienced intimate partner violence within the last year, be foreign-born from Asia, Latin America or Africa, or identify as American Indian or Alaska Native, and have access to a safe computer.
Donate and change a life
Your support gives hope and help to victims of domestic violence every day.
Each participating survivor will receive a $20 compensation at the start, with an additional $25 at the 3-month follow-up, $30 at the 6-month follow-up and $40 at the year follow-up.
The developers are looking for 800 survivors by the end of September to test the app, which requires simply answering questions about the abuse they've endured or are enduring. They need only to give a valid email address and ZIP code to participate.
Campbell says developers will help women acquire a secure email if they suspect their abuser is monitoring their current email address.
Those who wish to participate should email Veronica Njie-Carr, associate professor at the University of Maryland School of Nursing, at njie-carr@son.umaryland.edu.
Help Whether You Stay or Go
After providing answers to a series of questions through the app, survivors will be given a set of safety strategies based on whether or not they plan to leave the relationship. While choosing to stay with one's abuser often sounds counterproductive to those immune to abuse, leaving often comes with its own set of complications.
"Most abused women have children, so trying to decide whether to stay or to leave is very complex. They're weighing different options and problems either way they go," explains Campbell. "And for indigenous women, it's even more complex. If you're from a small, Native community, he is still going to stay there if you leave him. It can make the community very upset with [a survivor]."
Campbell is also responsible for creating the original Danger Assessment tool some 30 years ago, which is still widely used today.
Looking for someone to speak with? Enter your location to find phone numbers for domestic violence experts in your area.


Have a question about domestic violence? Type your question below to find answers.