notes
Some Abusers Are Getting Awarded Alimony
How an archaic alimony law further victimizes survivors
By DomesticShelters.org
Nov 22, 2017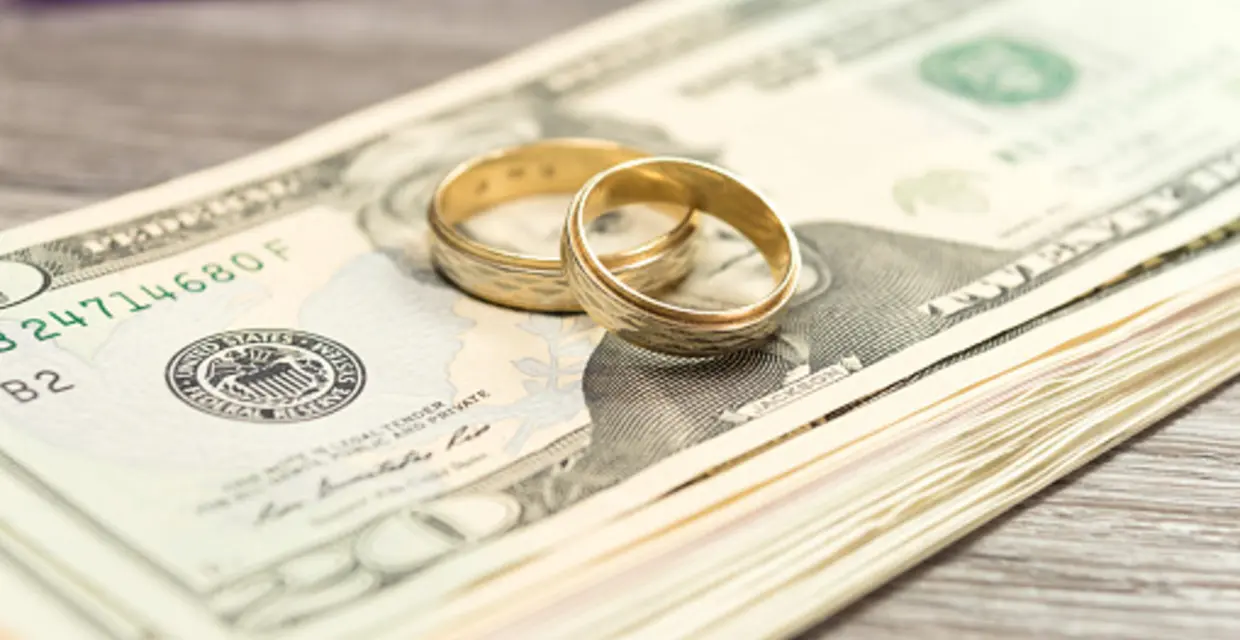 Talk about adding insult to injury. One night in August 2011, a Virginia man terrorized his wife who was home recuperating from a recent back surgery. He nailed the doors and windows to their bedroom shut, trapping himself and his wife inside. He smashed his wife's cell phone, their home phone and a computer so she couldn't contact anyone for help. For most of the night, he held her captive before ordering her to get into their car with him.
He was driving recklessly when he unbuckled his wife's seatbelt and said, "We are going to die tonight." He pulled off onto a dirt road, got out of the car and approached his wife with a hammer. He swung it at her head but missed. He then abruptly got back in the car and drove them both home.
The man was convicted of domestic assault and battery as well as felony abduction. The government stopped paying him disability, which he had been on up to that night, when he was incarcerated. While in jail, his wife filed for divorce, and it was finalized in 2013.
He promptly filed for alimony—aka, spousal support—and he won.
In 2013, spousal support laws in Virginia didn't require a judge to take domestic violence into account. Spousal support was awarded largely on length of marriage and financial needs.
A Small But Positive Step
Fortunately, all that changed last year. In April, Virginia Governor Terry McAuliffe signed into law bill HB668, which states judges must consider domestic violence and sexual assault convictions when determining spousal support.
HB668, which started out as HB2015, was similar to a California law CFC4325, which took effect in 2001. "HB2105 would have prohibited a court from making spousal support award to a spouse who is convicted of certain crimes against the other spouse," explains Jo Carrillo, professor of law at UC Hastings in San Francisco. Unfortunately, the 2015 bill didn't pass. The following year, the legislation was reintroduced as HB668 with slightly different wording.
Donate and change a life
Your support gives hope and help to victims of domestic violence every day.
"It requires that a judge 'consider' any evidence of domestic violence that may have led to the break-up of a marriage. It passed unanimously," says Carrillo.
In Carrillo's view, HB668 is not as protective as HB2015 would have been. "HB668 doesn't state a general rule that a judge should deny a convicted abuser's petition for spousal support from the survivor. On the other hand, because domestic violence can be physical and nonphysical, HB668 is nevertheless a step in the right direction of giving a survivor the opportunity to talk about domestic violence in relation to financial support issues."
In other words, an abuser demanding alimony may be doing so to continue the cycle of power and control, falling under the umbrella of financial abuse.
"Financial abuse often has tragic consequences for the survivor. The mismanagement of family resources can be a significant way to isolate a person," Carrillo says. "And being ordered to pay an abuser spousal support could put a survivor in even further danger, physically, emotionally and financially."
Not all states have amended their alimony laws to consider domestic violence as a factor. Margaret B. Drew, associate professor of law at the University of Massachusetts School of Law says a number of states—29 as of 2013—do permit fault to be considered in an alimony case and, in those states, "Lawyers would bring up domestic violence." Or at least they should, she says. "The lawyer has to understand the dynamics of domestic violence so they can deflect the victim-blaming that happens during the course of a hearing."
If you live in a state that does not yet take into account domestic violence during alimony hearings, consider writing to your state representative, Carrillo advises. "The change in the Virginia law started with a constituent letter."
Whether you're married or not, it can be difficult to gain financial independence after abuse. Check out "Finding Your Financial Footing After Abuse" and learn where to start.
Looking for someone to speak with? Enter your location to find phone numbers for domestic violence experts in your area.


Have a question about domestic violence? Type your question below to find answers.