notes
Ways Manipulative Narcissists Silence You: Part IV
Narcissists enjoy making malicious remarks at a survivor's expense
By Shahida Arabi
Jun 16, 2017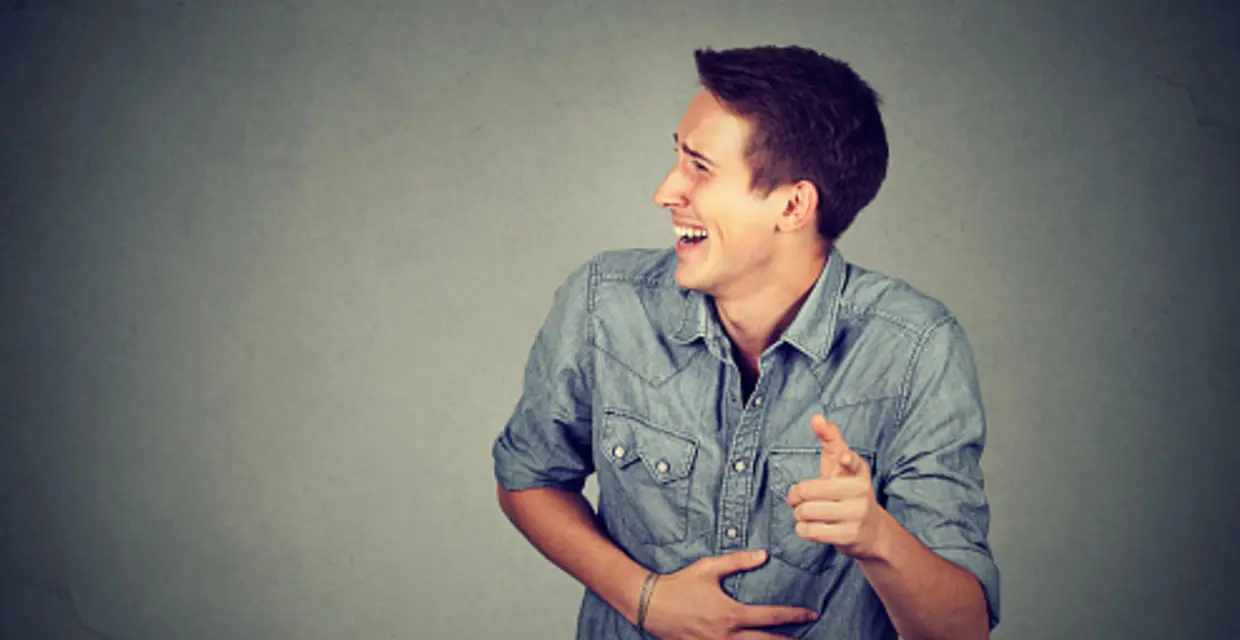 In Parts I, II and III of Shahida Arabi's piece on toxic people, we learned 15 ways abusive narcissists distort the reality of their victims. Here are the final five of Arabi's 20 tactics abusers may use to silence and degrade their victims.
16. Boundary testing and hoovering.
Narcissists, sociopaths and otherwise toxic people continually try and test your boundaries to see which ones they can trespass. The more violations they're able to commit without consequences, the more they'll push the envelope.
That's why survivors of emotional as well as physical abuse often experience even more severe incidents of abuse each and every time they go back to their abusers.
Abusers tend to "hoover" their victims back in with sweet promises, fake remorse and empty words of how they are going to change, only to abuse their victims even more horrifically. In the abuser's sick mind, this boundary testing serves as a punishment for standing up to the abuse and also for being going back to it. When narcissists try to press the emotional reset button, reinforce your boundaries even more strongly rather than backtracking on them.
Remember – highly manipulative people don't respond to empathy or compassion. They respond to consequences.
17. Aggressive jabs disguised as jokes.
Covert narcissists enjoy making malicious remarks at your expense. These are usually dressed up as "just jokes" so that they can get away with saying appalling things while still maintaining an innocent, cool demeanor. Yet any time you are outraged at an insensitive, harsh remark, you are accused of having no sense of humor. This is a tactic frequently used in verbal abuse.
The contemptuous smirk and sadistic gleam in their eyes gives it away, however – like a predator that plays with its food, a toxic person gains pleasure from hurting you and being able to get away with it. After all, it's just a joke, right? Wrong. It's a way to gaslight you into thinking their abuse is a joke – a way to divert from their cruelty and onto your perceived sensitivity. It is important that when this happens, you stand up for yourself and make it clear that you won't tolerate this type of behavior.
Donate and change a life
Your support gives hope and help to victims of domestic violence every day.
Calling out manipulative people on their covert put-downs may result in further gaslighting from the abuser but maintain your stance that their behavior is not okay and end the interaction immediately if you have to.
18. Condescending sarcasm and patronizing tone.
Belittling and degrading a person is a toxic person's forte and their tone of voice is only one tool in their toolbox. Sarcasm can be a fun mode of communication when both parties are engaged, but narcissists use it chronically as a way to manipulate you and degrade you. If you in any way react to it, you must be "too sensitive."
Forget that the toxic person constantly has temper tantrums every time their big bad ego is faced with realistic feedback – the victim is the hypersensitive one, apparently. So long as you're treated like a child and constantly challenged for expressing yourself, you'll start to develop a sense of hypervigilance about voicing your thoughts and opinions without reprimand. This self-censorship enables the abuser to put in less work in silencing you, because you begin to silence yourself.
Whenever you are met with a condescending demeanor or tone, call it out firmly and assertively. You don't deserve to be spoken down to like a child – nor should you ever silence yourself to meet the expectation of someone else's superiority complex.
19. Shaming
"You should be ashamed of yourself" is a favorite saying of toxic people. Though it can be used by someone who is non-toxic, in the realm of the narcissist or sociopath, shaming is an effective method that targets any behavior or belief that might challenge a toxic person's power. It can also be used to destroy and whittle away at a victim's self-esteem: if a victim dares to be proud of something, shaming the victim for that specific trait, quality or accomplishment can serve to diminish their sense of self and stifle any pride they may have.
Malignant narcissists, sociopaths and psychopaths enjoy using your own wounds against you – so they will even shame you about any abuse or injustice you've suffered in your lifetime as a way to retraumatize you. Were you a childhood abuse survivor? A malignant narcissist or sociopath will claim that you must've done something to deserve it, or brag about their own happy childhood as a way to make you feel deficient and unworthy. What better way to injure you, after all, than to pick at the original wound? As surgeons of madness, they seek to exacerbate wounds, not help heal them.
If you suspect you're dealing with a toxic person, avoid revealing any of your vulnerabilities or past traumas. Until they've proven their character to you, there is no point disclosing information that could be potentially used against you.
20. Control.
Most importantly, toxic abusers love to maintain control in whatever way they can. They isolate you, maintain control over your finances and social networks, and micromanage every facet of your life. Yet the most powerful mechanism they have for control is toying with your emotions.
That's why abusive narcissists and sociopaths manufacture situations of conflict out of thin air to keep you feeling off center and off balanced. That's why they chronically engage in disagreements about irrelevant things and rage over perceived slights. That's why they emotionally withdraw, only to re-idealize you once they start to lose control. That's why they vacillate between their false self and their true self, so you never get a sense of psychological safety or certainty about who your partner truly is.
The more power they have over your emotions, the less likely you'll trust your own reality and the truth about the abuse you're enduring. Knowing the manipulative tactics and how they work to erode your sense of self can arm you with the knowledge of what you're facing and at the very least, develop a plan to regain control over your own life and away from toxic people.
Editor's Note: Shahida Arabi is a #1 Amazon bestselling author and graduate of Columbia University. She blogs about abuse and trauma recovery at Self-Care Haven. This article was originally published at Thought Catalog.
Looking for someone to speak with? Enter your location to find phone numbers for domestic violence experts in your area.


Have a question about domestic violence? Type your question below to find answers.