notes
Stylist to the Survivors
Celeb stylist Sam Russell knows confidence can be found through clothes
By DomesticShelters.org
Apr 13, 2015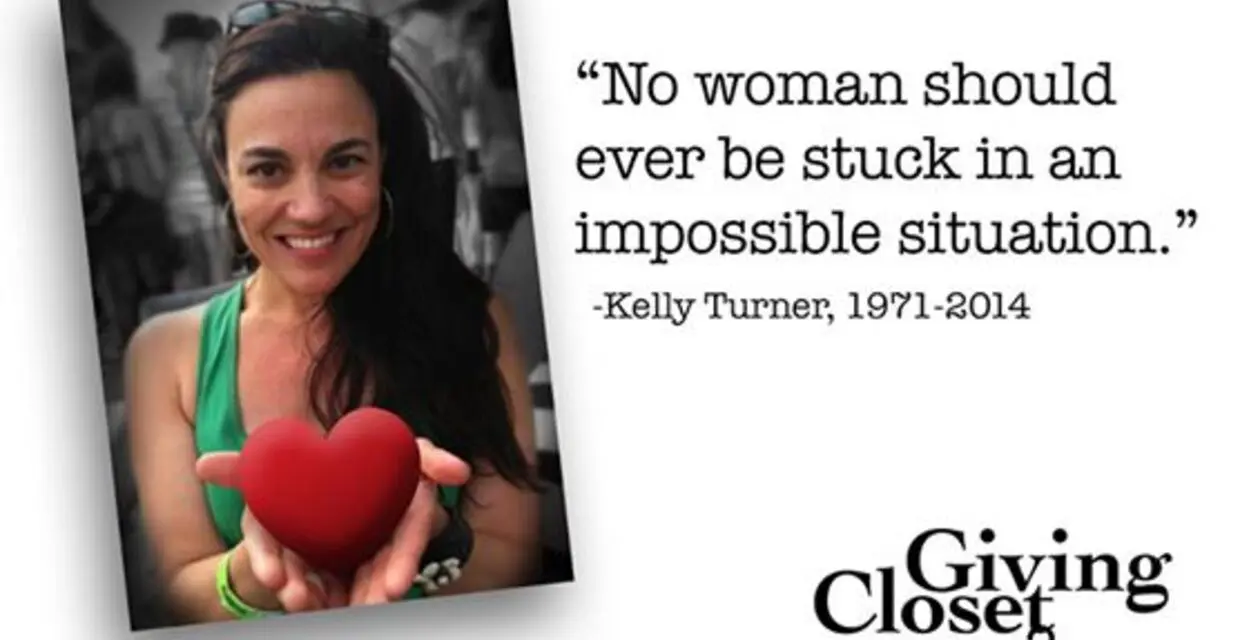 Celebrity stylist Sam Russell is often bestowed with designer fashions us mere mortals are rarely privy to. They're given to him by the PR people who want their designer clients to be worn by the likes of Sophia Bush or Jon Hamm, just two of Russell's well-known clients. That is, until Russell had another idea.
As he tells it, the inception of The Giving Closet stemmed from a moment of selfishness turned selflessness. "I had this client in Hollywood whose girlfriend kept hounding me for free shoes. I had already hooked her up with so much free stuff, but she just wanted more, more more. It was never enough. So finally, I just kind of thought to myself, I don't want to give her these shoes! I want to give them to someone in need, some great, amazing mom with some amazing story. Once I had that thought, it changed the course of my life."
The first recipient of The Giving Closet was Maryanne Parker, a single mom of two, ages 5 and 6. After leaving an abusive husband, Parker and her children wound up in a shelter for a while, before she began rebuilding her life in San Diego. "I was thinking of starting my own business, but as a single mom, this was next-to-impossible," she says. Then, Russell surprised her with a new wardrobe—almost $10,000 worth of clothes donated by designers that Russell said he "asked politely," if he could redirect out of Hollywood. "Shock," he says, of Parker's reaction. "Tears and shock."
"Everything was very stylish," says Parker. "It gave me so much confidence."
Since that first makeover, Parker has gone on to start her own impressive business—etiquette workshops for young girls called Manor of Manners—and Russell's given away more than $100,000 worth of designer pieces to 10 more deserving women. "I've seen what these clothes can do for celebrities on the red carpet," says Russell. "I want them to give the same confidence to these everyday women. My hope is, when they go to job interviews, they nail it. When they're ready to date again, they nail it."
Russell says his project is also therapy for him. He survived a childhood of abuse by his father, which continued until his father's death when Russell was 15. "My father was plotting to kill our family. He had bought land to bury us at." He then endured an abusive relationship in his 30s. He also dedicates all of his Giving Closets to his good friend Kelly Turner, who was fatally stabbed by a boyfriend only four months into the relationship in 2014.
"No man, woman or child should ever be stuck in an impossible situation. I had an unhappy childhood, so now I want to have a happy adulthood."
Do You Know a Domestic Violence Hero?
DomesticShelters.org is looking for individuals doing heroic things, big or small, within their communities to help survivors of domestic violence. If you know someone, let us know about them by emailing Amanda@DomesticShelters.org and they may be featured in an upcoming story. #DomesticViolenceHeroes
Looking for someone to speak with? Enter your location to find phone numbers for domestic violence experts in your area.


Have a question about domestic violence? Type your question below to find answers.