notes
From Survivors to CEOs
FreeFrom is helping survivors find financial stability by starting their own businesses
By Amanda Kippert
Aug 15, 2018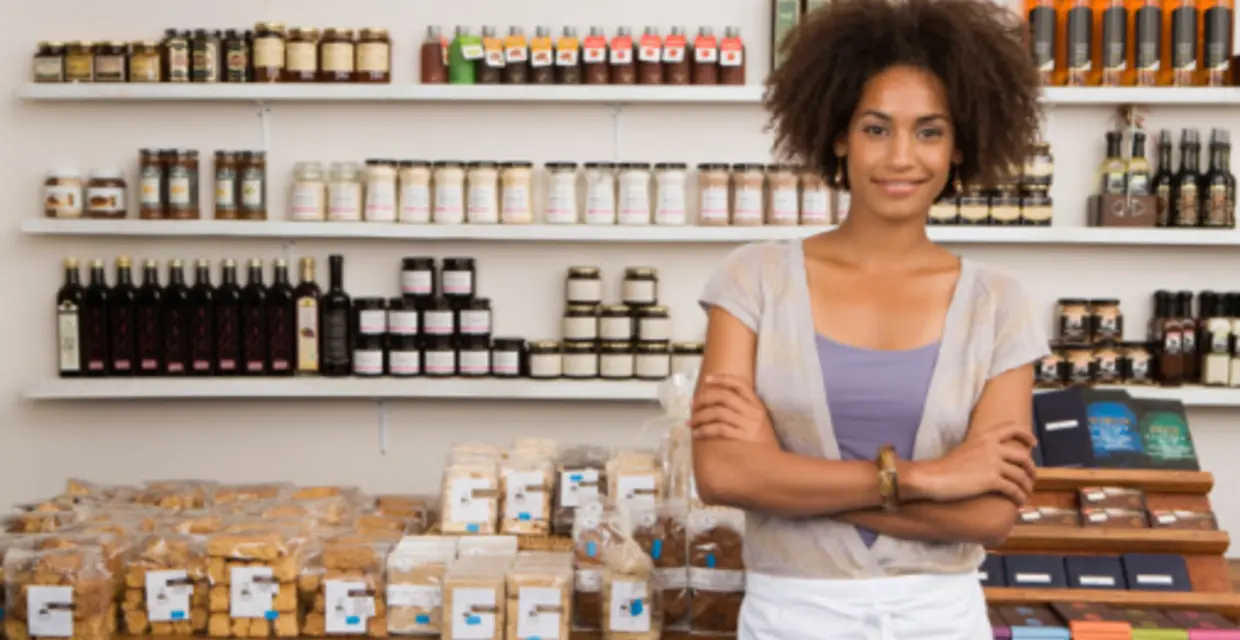 Beyoncé asked it, so we'll just back up what she said.
"Who run the world? Girls." In this case, survivors of domestic violence who are no longer feeling like victims, but rather, like entrepreneurs, business owners, CEOs.
Donate and change a life
Your support gives hope and help to victims of domestic violence every day.
One of the main hindrances to a survivor leaving an abusive partner is the devastating feeling of not being able to financially support themselves or their children once they're on their own. Knowing this, abusers will use money as leverage, either threatening to ensure the survivor will be destitute upon leaving, or going another route and promising the survivor will always be "taken care of" if they stay with the abuser.
The Los Angeles nonprofit FreeFrom is trying to give survivors another way out. Launched in 2016, they've been helping survivors both find financial compensation they may be owed from an abuser, and give them the tools necessary to start their own businesses and earn an income.
"One of the number one reasons survivors go back is because they can't afford to stay out," says Amira Samuel, compensation program director at FreeFrom. Survivors quickly find that their story—the trauma they endured—is their currency. Identifying as a victim is the only way to get help and services, and repeating that victim rhetoric over and over can be waring.
Instead, says Samuel, the nonprofit wants survivors to identify as smart, confident entrepreneurs.
"They have to be creative, resilient and resourceful in order to survive," says Samuel. "We help them channel all that power into having a new lease on life."
Turning a Profit One Body Soufflé at a Time
So far, the program has been wildly successful. Samuel says a hundred percent of their clients report an increased sense of confidence after becoming entrepreneurs. But it's far more than that.
"One-hundred percent of our clients made a profit in month one," says founder and CEO Sonya Passi in her three-minute pitch video at a recent fast pitch competition for civic leaders and entrepreneurs. "Ten months later, not one client has returned to abuse."
FreeFrom was one of the top 10 finalists in the March SVP LA Fast Pitch competition. Competing against 19 other organizations, they presented a three-minute pitch of their work to an audience of 500 who then got to decide whether or not to contribute financially. FreeFrom raised the most money of any organization and went home with the Impact Award.
So, what kinds of businesses are survivors starting, exactly? For many survivors, their ideas center on self-care.
"One participant developed a body polish and body soufflé," says Samuel. "It's all organic, natural and made right in L.A."
Another began an essential oils business. One of her products is called Peace Potion. Other businesses center around baked goods—FreeFrom helps the women secure the permits needed to bake at home and then sell their products at farmer's markets and coffee shops. Some are making greeting cards, custom stationary—one wants to start a music school while another is figuring out how to monetize her talents in tailoring. Soon, says Samuel, FreeFrom will launch curated gift boxes containing their clients' products.
What a Survivor is Owed
There's another part to FreeFrom as well—helping survivors find information about money they may be entitled to as a victim of a crime. The nonprofit recently launched an online self-help compensation tool that informs survivors of different types of financial compensation they may be eligible for.
Currently, the tool is only available for survivors in California but Samuel says they hope to secure funding in order to launch it in all 50 states by the end of the year. Until then, survivors in other states can find an email address on the tool's website to inquire about resources in their state.
Samuel says the tool is not meant to be a legal resource, but rather help survivors find legal resources depending on what type of claim they want to file, be it criminal compensation or a tort (a civil wrong that causes someone to suffer harm). The questions include things like how much time a survivor is willing to spend on this endeavor and whether or not a survivor is able to pay for a lawyer.
Samuel says the questionnaire should take no more than several minutes to complete. She says the tool's purpose is to be non-invasive and help survivors learn about their options without having to repeat their story over and over again.
Since it launched in January, more than 65,000 people have accessed the tool and at least 30 other states have inquired as to when it will be available to them.
"We hope one of the effects is we start to think about it [legal compensation] differently. It's curious that if you're struck by a stranger at a bar, no one bats an eye if you sue them. But for abusers who forcefully coerce survivors to accumulate debt for their own benefit or take their wages, we look down on that victim if she wants to pursue something [in a legal sense] and say it's frivolous. Of course you should get financial compensation."
Read more tips on becoming financially independent in "Finding Your Financial Footing After Abuse."
Looking for someone to speak with? Enter your location to find phone numbers for domestic violence experts in your area.


Have a question about domestic violence? Type your question below to find answers.