notes
Ending the Backlog of Rape Kits
One state at a time, SVU star's nonprofit is trying to get justice for survivors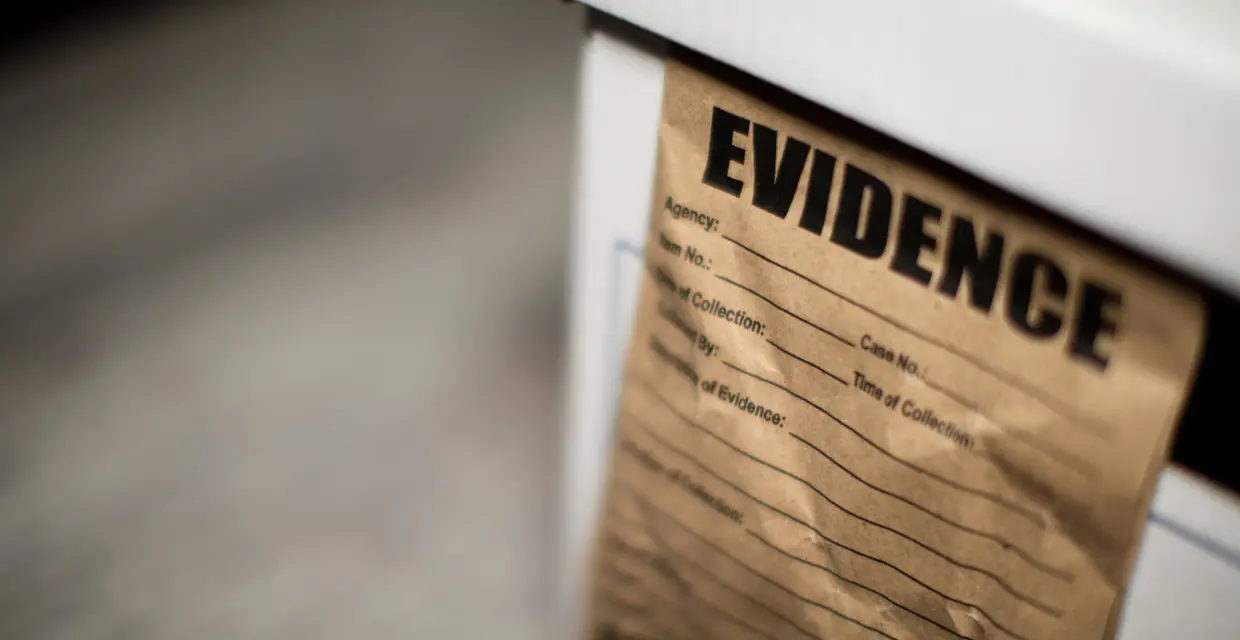 It seems unfathomable—after being sexually assaulted, a survivor subjects herself to the intimate process of a sexual assault forensic exam, also known as a rape kit. Performed by a trained healthcare professional, the kit is a collection of evidence and information assembled under the assumption it will be used to capture her rapist.
Except instead of being put into a criminal database system, these rape kits often sit on the shelves of crime lab storage facilities, untouched, gathering dust, for months or even years while survivors are left in limbo, wondering if the person who assaulted them is still walking around free.
Luckily, Olivia Benson is on the case. Or, more accurately, her Law and Order: SVU real-life counterpart, actress Mariska Hargitay, who founded the Joyful Heart Foundation in 2004 in response to the influx of letters from fans who spoke of their own sexual assaults and how much her show resonated with them. Hargitay's nonprofit has been advocating for survivors since, and in 2010, began a project called End the Backlog which is exactly what it sounds like—a full-force effort to get rape kits off shelves and use them for their intended purpose—to catch rapists and put them behind bars.
40 States Down, 10 to Go
Three years ago, we spoke with Ilse Knecht, director of policy and advocacy for Joyful Heart who said the foundation's goal was to end the backlog of hundreds of thousands of rape kits across the U.S. by 2010. We checked back in to see how their ambitious efforts were going.
"We are making progress," emphasizes Knecht. "The goal is to pass comprehensive rape kit reform legislation in all 50 states. As of May 2019, 40 states have enacted at least one of our pillars of reform."
What Joyful Heart is asking for includes:
A yearly inventory of untested rape kits to monitor progress.
Mandatory testing of all backlogged tests.
3. Mandatory testing of all new rape kits.
A statewide tracking system to ensure all hospitals, law enforcement and labs are using the same system to track rape kits, as well as a way for survivors to check the status of their kit.
Granting victims the right to receive information about the status and location of their rape kit, and inform them if it will not be tested
State funding to address the above issues.
"The Joyful Heart Foundation has identified more than 225,000 untested rape kits sitting in police, crime lab or other storage facilities across the United States," says Knecht. "And, with nearly 20 states remaining that have yet to count the untested rape kits in their possession, we believe there are several hundred thousand more yet to be discovered."
Why Kits Are Backlogged
Donate and change a life
Your support gives hope and help to victims of domestic violence every day.
Knecht calls it an "enormous task" to test all the rape kits that sit on the shelves currently, much less investigate and prosecute the cases once a suspect is identified. The question, then, is how a backlog came to be in the first place.
According to Joyful Heart, there is an overwhelming lack of training surrounding investigating sexual assault, as well as a lack of funding (it costs between $1,000 to $1,500 to test one rape kit) and, oftentimes, no clear policies or procedures for dealing with rape kits. All this reasons that law enforcement has been long ignoring sexual assaults as high priority crimes, investigating only those cases they deem prosecutable.
"Negative stereotyping and victim-blaming beliefs are all too prevalent in our society, which affects how cases are handled," according to the EndtheBacklog.org. "Research has shown that members of law enforcement disbelieve victims of sexual assault more than victims of any other type of crime, and often blame them for the crime."
Knecht hopes these sobering facts don't discourage survivors from asking for a rape kit after an assault.
"Mandating the swift testing of every sexual assault kit sends a powerful message … to perpetrators that they will be held accountable for their crimes," she says. "We can and must do better. Behind every rape kit is a person—a sexual assault survivor—waiting for justice."
What to Do After Kits Are Tested
The Washington Post reported last year that there was some disagreement over what to do once rape kits are tested. Should the survivor be informed, dragged back into the trauma they may not want to revisit? It's a difficult conundrum with no easy answer since justice requires the involvement of the survivor in her own case.
In response, Joyful Heart partnered with psychologist Courtney Ahrens, Ph.D., and brought together more than 90 survivors with criminal justice, medical, academic, clinical and advocacy professionals to create best practice recommendations for victim notification.
"The result, Navigating Notification, helps jurisdictions working to eliminate their backlogs of untested rape kits to develop policies and protocols for victim notification. Every community is going to do this differently, which is why the report focuses on major principals rather than prescriptive protocol," explains Knecht.
To find out the status of the rape kit backlog within your community, and how you might get involved, visit the interactive map on EndtheBacklog.org and click on your state.
Looking for someone to speak with? Enter your location to find phone numbers for domestic violence experts in your area.


Have a question about domestic violence? Type your question below to find answers.