notes
5 Things I Learned After Becoming a Survivor
She went from rock bottom to lifting other survivors up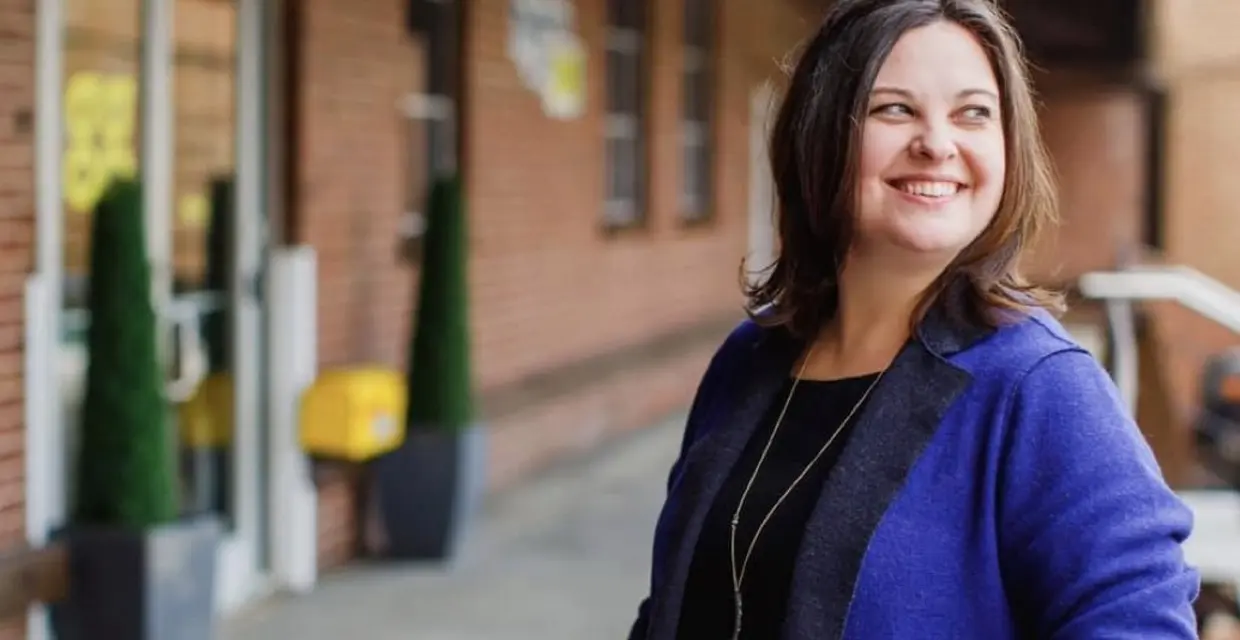 Super Bowl Sunday is an anniversary of sorts for me, and this one was a milestone: Five years ago, my life changed forever on Super Bowl Sunday. I hit a breaking point in my abusive marriage—my rock bottom, really—and I decided to leave my husband for a brand new life.
In those five years, I've learned a lot—like fill-up-a-book, talk-till-I-lose-my-voice amounts of trial and error, questions and answers. But there are five lessons that really stand out and, in my mind, are worthy of sharing. So here goes…
LESSON #1: It's OK to be alone.
I was the person who never went to a party alone. Never traveled alone. Never lived alone. I had low self-esteem. I was terrified of experiencing some sort of negative reaction. And if I put myself out there without someone at my side, who would help cushion the blow?
When I got divorced, I decided to tackle my fear of being alone head on. I booked a two-week cruise around the Caribbean, all by myself. I moved across the country, alone. I bought a home, without anyone to live with. In the process, I've learned that I am independent. I am confident. I am powerful. I never knew I had it in me. And if I can find it, so can you.
LESSON #2: You can come back from rock bottom.
The hours after that final attack, and the days and weeks that followed, were the lowest of my entire life. One minute, I had everything I thought I wanted — the job, the house, the husband — and the next, it was all just gone. I was left with this broken life, and no idea how to piece it all back together.
It's true what they say about rock bottom, you know: Once you hit it, there's only one way to go from there. So I started climbing out. It happened slowly at first, with a lot of support from family, friends and other survivors — like the woman who came over to my house and told me the story of how she'd left her abusive husband and then smashed every plate in her kitchen. She encouraged me to do the same, to work through the anger and the pain and then leave it all behind. In that moment I knew I would rise up, and I would make for myself the best life I could possibly live, even if it meant I had to break a few plates along the way.
LESSON #3: There are so many others out there.
Domestic violence is one of those things people just don't talk about. So when it happened to me, I felt alone, isolated, ashamed. I didn't know anyone who had gone through what I had gone through — or at least, I didn't think I did.
Then I started hearing stories. So. Many. Stories. And I learned that 1 in 4 women and 1 in 9 men in the U.S. have experienced sexual violence, physical violence and/or stalking in their lifetime. That means the odds are good you know someone like me; you just don't know what they've been through.
It's amazing what happens when we break the silence. You learn you're not alone. You realize you have a community to lean on and learn from. And you start working together to change the world — and those horrifying statistics.
LESSON #4: Domestic violence can take many different forms.
Some of the abuse I suffered was physical. It left bruises all over my face and body — evidence that forced me to confide in my friends and family that something was seriously wrong.
Donate and change a life
Your support gives hope and help to victims of domestic violence every day.
But my abuse was also emotional, as it is for so many women and men. It is possible to be tortured by words, inundated with threats, demeaned so regularly that your confidence shatters. And the pain of those words stays with you long after the bruises are gone.
As bad as all that is, I came to learn there's still another kind of invisible abuse: the financial. It occurs when a spouse or partner controls the money to such an extreme degree that the victim is literally held hostage. Imagine if you wanted to leave but you had absolutely no money to your name, no assets to lean on, no cash socked away under the bed? It's not a broken arm or a black eye, but it's abuse all the same.
LESSON #5: A shelter is more than a place to stay.
I'd always thought a shelter was just that — a place to camp out when you had nowhere else to go. But they are, in fact, so much more.
A shelter is a community. It's a place where you know you won't feel alone, where you can feel comfortable sharing your story, where you can regain your strength. It's also a resource: Shelters provide job training programs and counseling to help you start a new life. And it is, in fact, a place to find safety. Many women who leave their husbands do so at the risk of their lives or those of their children. That takes more courage than most of us will ever know. They can take the risk because shelters exist.
I also learned that shelters need so many things to sustain themselves and their residents. They need blankets and linens, but also office supplies and food. So I started Thread Talk to supply them with all those things, so they can focus on the more important work of changing lives.
The past five years have been quite a journey — simultaneously impossibly hard and incredibly rewarding. And I look back on it all nothing but grateful. We're in this world to grow, and so many of us push back against even the thought of change. But I didn't have the luxury to push back. I wouldn't have survived if I had. So I made the choice to grow, and these past five years are proof of just how amazing that process can be.
I'm committed to helping other women like me find that freedom, that growth, a future that may be unknown but is so unbelievably exciting. Thank you for listening. Now, back to work.
Editor's Note: This article is part of #YourVoice, an ongoing column published on this website by individual contributors in their own personal capacity and that involves the opinions, recollections and/or information provided by such contributors, and which does not necessarily reflect the official policy or position of this website. Hannah Kay Herdlinger is a domestic violence survivor and the founder of Thread Talk, a company that spreads opportunity with comfort. Thread Talk sells blankets and other cozy keepsakes and donates a portion of the proceeds of every sale to fund critical wish list items for domestic violence shelters across the country, through a partnership with DomesticShelters.org. To learn more, visit ThreadTalk.com.

Looking for someone to speak with? Enter your location to find phone numbers for domestic violence experts in your area.


Have a question about domestic violence? Type your question below to find answers.