notes
More Domestic Violence Apps to Check Out
The pros and cons of three more apps survivors can utilize
By DomesticShelters.org
Sep 21, 2015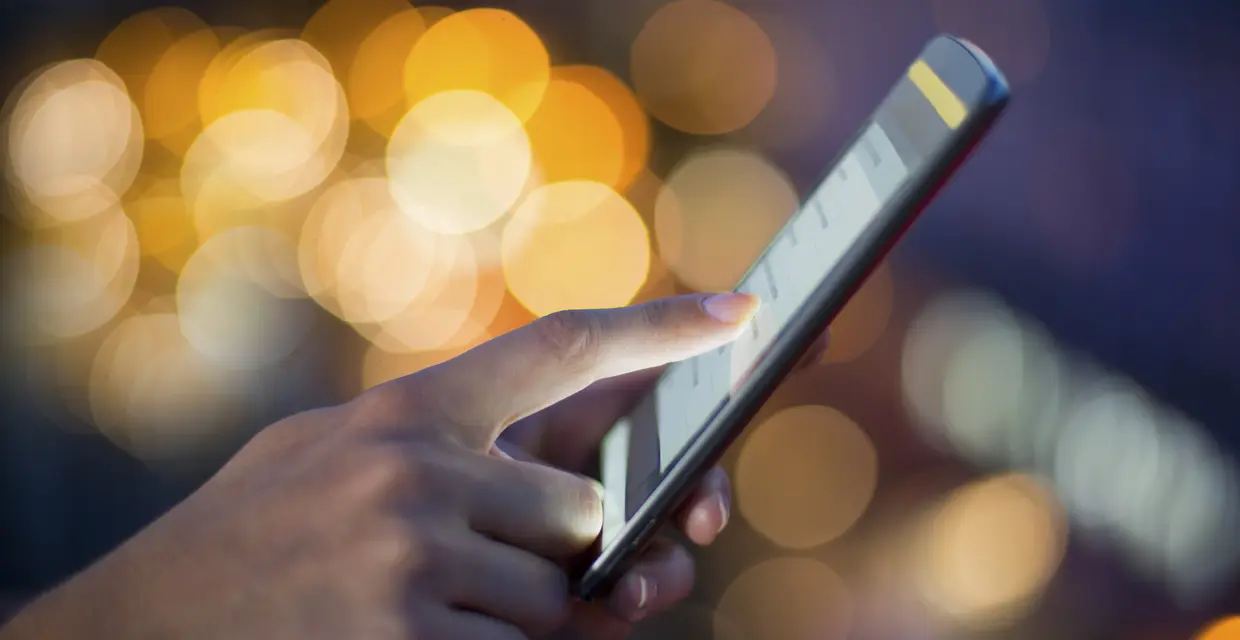 There's no substitute for a professional advocate, an order of protection and an escape plan (when it's safe to do so), but there are also apps which exist that can help survivors along the way. Be it a quicker way to contact police in an emergency, a safer way of keeping a record of violence or just a portable hub of information at your fingertips, the following three apps all have something that survivors may find useful.
Just as the name implies, this app was built to help you feel secure traversing from one place to another (think: dark parking lot, college campus), though it does have a side benefit for domestic violence situations. Simply hold down a button on the screen when feeling unsafe. If released, 911 is contacted for you and police are dispatched. To cancel the call, you must enter a four-digit pin. We could see this working for anyone who feels unsafe and need a stealthy way to call for help.
Pro: Intuitive and simple to figure out. A personal pin number you create is required to cancel your call for help.
Con: While the download is free, you'll need to buy a monthly subscription, starting at $2.99, to access the features.
Downloads: Est. 50,000+
This is another app not specifically made for domestic violence survivors, but which has features survivors could find handy in an emergency. The highlight here is that it allows you to record a video, then automatically uploads your video to the cloud, keeping it secure and prohibiting anyone from deleting it, while also sending the footage to your ICE, or in case of emergency, contacts.
Pro: Can also call 911 within the app with one click—will notify your ICE contacts at the same time.
Con: One review reported problems with the app saving their videos—hopefully this bug has been fixed in more recent updates.
Downloads: Est. 5,000+
Developed by Australian mom and survivor Rosie Batty, whose son Luke was killed by his father last year, the iMatter app is aimed toward educating and empowering young women to learn the signs of an abusive dating partner and promote self-esteem. The app combines inspirational messages and videos, a blog with such post topics as "Relationship Rights," and interactive quizzes on topics like identifying abuse in your own relationship or the relationship of a friend.
Pro: Simple, straight-forward information that anyone, of any age, could find useful.
Con: The "Find Support," page, which is slightly hidden, is the only place where one can learn more about talking to someone—it links to the National Domestic Violence Hotline. You need to click on the three lines in the upper right corner of the Home page to get there.
Downloads: Est. 1,000+
You can read here about three other domestic violence apps — Aspire, One Love MyPlan and R3— reviewed by DomesticShelters.org.
Be the Change
Do you want to be a part of creating a new app for domestic violence awareness? DomesticShelters.org is currently raising funds to build the most comprehensive domestic violence app ever. The app will include features like spyware detection, safety planning and document archive, abuse journaling, a service locator, a secret diary feature to keep a record of abuse as well as making available all of the helpful articles and resources currently found on this site. To make a contribution toward helping prevent violence, one download at a time, go here.
Looking for someone to speak with? Enter your location to find phone numbers for domestic violence experts in your area.


Have a question about domestic violence? Type your question below to find answers.