Featured Book
Stop Signs: Recognizing, Avoiding, and Escaping Abusive Relationships
Familiarizes readers with intimate partner violence and explains how to develop self-esteem, preparation and assertive awareness that can protect you from involvement with abusive individuals; explores the minds of abusers, explains visible signs of danger in their attitudes and actions; and provides effective strategies for safe extraction when involved with an abuser.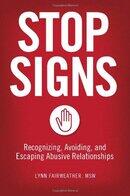 Buy Now
Featured Book
Home Should Be Safe: Hope and Help for Domestic Violence Victims
Author and former victim of domestic violence provides factual information about the realities of domestic violence, the help victims need and how to provide that help, as well as her personal testimony of her experience where God healed and delivered her from the devastating after effects of a 14-year-long abusive marriage.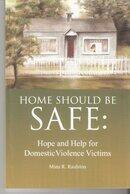 Buy Now
All Books
177 Upcoming Events
Domestic Violence Awareness and Advocacy Events and Support Groups
All Events
Sign up

to receive new and helpful articles weekly.