A broad cross-section of inspiring stories from six outstanding domestic violence programs were shared during the 2021 Purple Ribbon Awards Celebration held on September 15th. These programs were named by the Theresa's Fund Board of Directors as the recipients of the charity's annual $30,000 grant fund. The winners were:
● Greenhouse17, Fayette County, KY, Program/Shelter of the Year, $10,000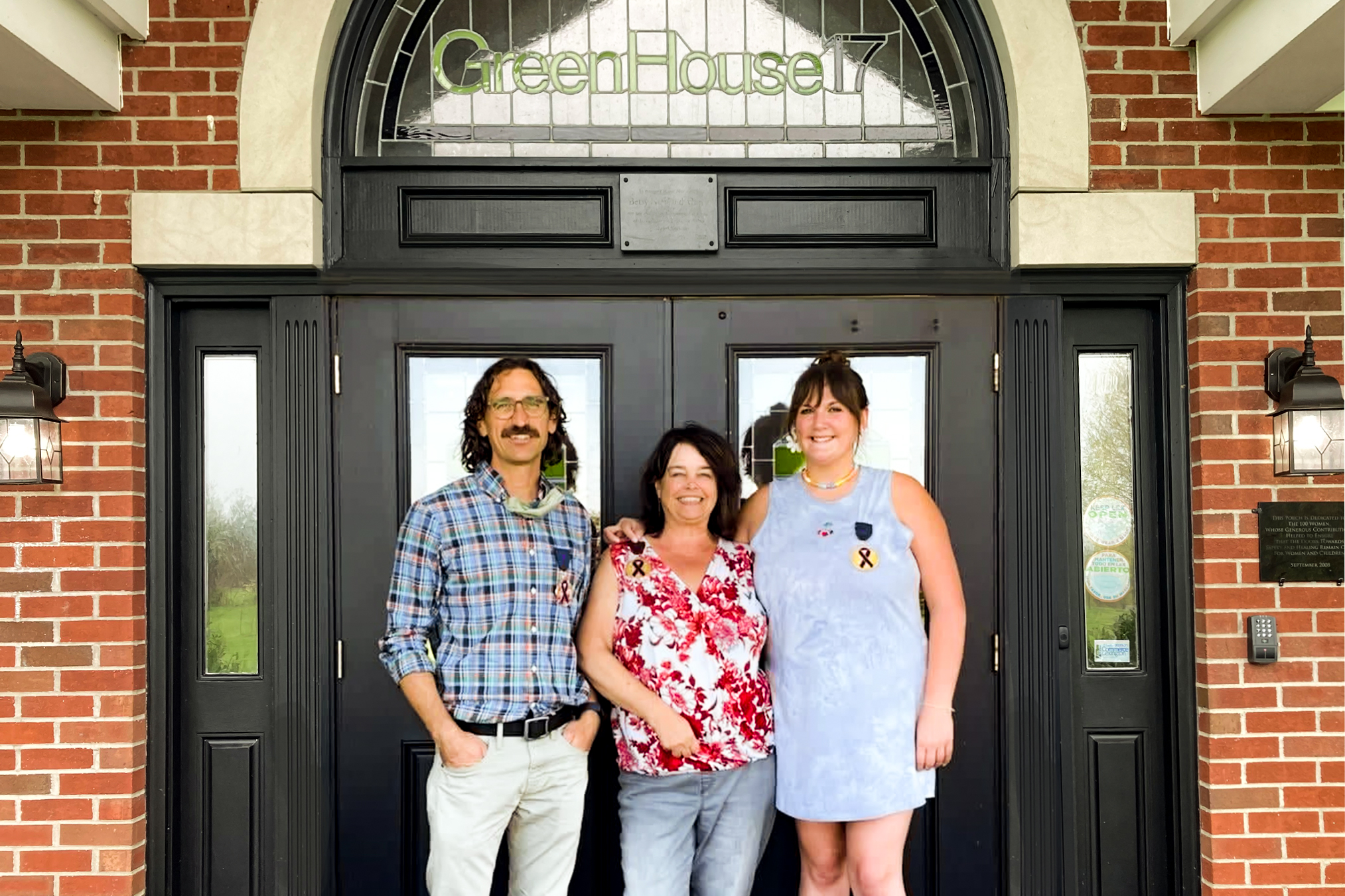 ● SOS violence conjugale, Lévis, Canada, Outstanding Awareness Campaign, $7,500
● G.R.O.W Foundation, Chesapeake, VA, Survivor of the Year, $5,000
● Laurens County Safe Home, Clinton, SC, Shelter Turnaround of the Year, $2,500
● Control Alt Delete, Mesa, AZ, Most Innovative Service, $2,500
● Center for Hope, Columbia, TN, Shelter Employee of the Year, $2,500
The process of selecting grant recipients began by identifying the 15 highest scoring nominees, according to the national panel of Purple Ribbon Awards judges. Those entries were then reviewed by the Theresa's Fund team and its directors, who had the discretion to select the number of grantees and correlating grants.
"There is so much great work being done by so many people in the domestic violence field. Our team individually reviewed the top 15 entries. We then debated selections during a multi-hour video conference," said Jeff Vahldick, member of the Theresa's Fund Board of Directors. "The work of the six grantees is truly exceptional and inspiring, and each of their stories conveys a powerful message to learn from."
The virtual event, which was emceed by award-winning filmmaker, Angela Shelton, was attended by over 650 people from 58 different states and provinces and 10 different countries. For the event, videos were produced featuring each grantee's story. Additionally, each grantee's story will be featured on DomesticShelters.org – the leading domestic violence website operated by Theresa's Fund since 2014 – and across the website's social media channels. A complete replay of the event will be posted on DomesticShelters.org.
In August, the winners of the 2021 Purple Ribbon Awards across all 28 categories were announced, and shortly thereafter, winners received gold award medallions. All nominees were honored with a certificate signed by Theresa's Fund founder, Preston V. McMurry, Jr., to recognize their valuable work.
"The Purple Ribbon Awards is accomplishing its purpose, and we couldn't be more delighted," said Ashley Rumschlag, Vice President of Digital Services. "First, we're celebrating the people who have poured their professional lives into helping victims and ending domestic violence, and second, we're sharing great examples that will inspire the field to continue to improve."
There are multiple options for learning more about the awards program and how to get involved, including visiting www.purpleribbonawards.org, reading the FAQ, and watching this video. Entries for the 2022 program will be accepted on Jan. 1, 2022. Those who have not entered previously and are interested in the 2022 open period for entries can sign up to receive a reminder notification.
About Theresa's Fund
Theresa's Fund is an Arizona-based 501(c)3 non-profit charity started in 1992 by Preston V. McMurry, Jr. At a time when domestic violence wasn't yet a headline, Theresa's Fund focused on changing the landscape of domestic violence services in its home state through grantmaking, board development and fundraising for Arizona-based organizations like East Valley Child Crisis Center, Sojourner Center, Florence Crittenden, Emerge, UMOM, and West Valley Child Crisis Center. In 2014, it developed the DomesticShelters.org concept as a way to expand its reach to people across the U.S. and Canada. DomesticShelters.org is the first online and mobile searchable database of programs and shelters in the U.S./Canada, and a leading source of helpful tools and information for people experiencing and working to end domestic violence.