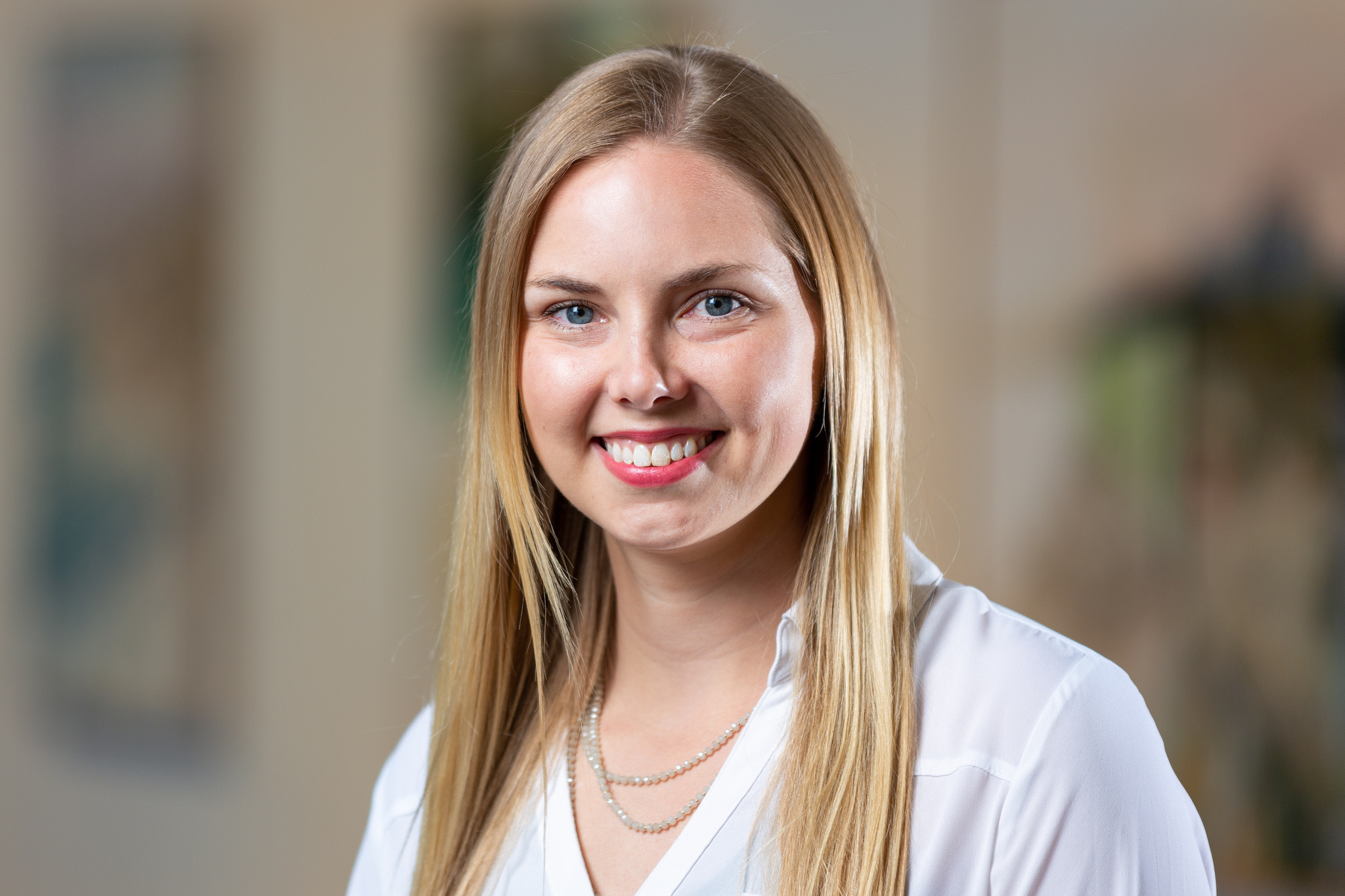 The Board of Directors of Theresa's Fund, which operates DomesticShelters.org, has promoted Ashley Rumschlag from Vice President of Digital Services to President/CEO and Executive Director of Theresa's Fund. Mrs. Rumschlag has worked for the 501(c)3 for four years and in her new capacity will oversee all the operations of the non-profit, as well as those of the website which helps millions of people each year.
"Ashley has very successfully led many of our new initiatives, like the Purple Ribbon Awards, our free webinar series and the Wish List Program, and with each day has demonstrated she has what it takes to lead our entire organization," said Chairman of the Board of Directors Chris McMurry. "She's a rising star in a field that needs an influx of young professionals to creatively carry the torch lit by the pioneering veterans in the space."
As Vice President of Digital Services, Rumschlag also has been managing Theresa's Fund's primary service DomesticShelters.org and its related activities. During the last four years, the average number of people helped by the website has grown 131% and nearly 8 in 10 domestic violence programs in the U.S. and Canada actively self-manage their operational data and listing through the website. The website also established the largest Facebook following of any national domestic violence organization or service in North America.
"Working to help domestic violence victims and programs has become my passion. I've completely enjoyed that part of my work, as well as our board's and organization's total commitment to continuous innovation," said Rumschlag. "We're all about helping people. I love the simplicity and purity of that focus. We have a laundry list of new programs we plan to launch in the coming years to help us further our impact to that end."
About Theresa's Fund
Theresa's Fund is an Arizona-based 501(c)3 non-profit charity started in 1992 by Preston V. McMurry, Jr. At a time when domestic violence wasn't yet a headline, Theresa's Fund focused on changing the landscape of domestic violence services in its home state through grantmaking, board development and fundraising for Arizona-based organizations like East Valley Child Crisis Center, Sojourner Center, Florence Crittenden, Emerge, UMOM, and West Valley Child Crisis Center. In 2014, it developed DomesticShelters.org as a way to expand its reach to people and agencies across the U.S. and Canada. DomesticShelters.org is the first online and mobile searchable database of programs and shelters in the U.S./Canada, and a leading source of helpful tools and information for people experiencing and working to end domestic violence. It is also the host of the Purple Ribbon Awards, the first comprehensive awards program honoring the countless heroes of the domestic violence movement, including advocates, programs, shelters, survivors and members of the community support system.