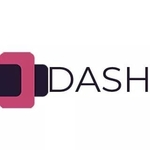 DASH-Domestic Abuse Survivor Help in Kindersley, SK
Domestic Violence Help in Kindersley, SK
Focused
Program
TTY/TTD

-

Fax

-

Email

dash@relationshipabuse-recovery.com dash@relationshipabuse-recovery.com

Hours of operation

| | |
| --- | --- |
| Monday | 9:00 am - 4:00 pm |
| Tuesday | 9:00 am - 4:00 pm |
| Wednesday | 9:00 am - 4:00 pm |
| Thursday | 9:00 am - 4:00 pm |
| Friday | 9:00 am - 4:00 pm |
| Saturday | 1:00 pm - 4:00 pm |
| Sunday | CLOSED |
Receive new and helpful articles weekly. Sign up here.
Services
expand all
collapse all
Emergency Services (3)
Safety planning
Domestic violence education
Mobile advocacy
Counseling Services (2)
Non-resident counseling
Peer support groups
Populations Served
expand all
collapse all
Demographics (5)
Women
Men
Non-Binary
Elderly
Individuals
Populations (10)
Deaf
Developmentally disabled
Disabled
Immigrant
Military
Rural
Trafficked persons
Prostituted persons
LGBTQ
Trans women/men
Counties Served

Online service in the US, Canada & UK
About DASH-Domestic Abuse Survivor Help
Website

relationshipabuse-recovery.com

Established

2012-01-01

Beds

0

Maximum Length of Stay (days)

-

Wheelchair Accessible

-

Pet Shelter

No pet accommodations
Description
Domestic Abuse Survivor Help (DASH) is a mentoring service for survivors who need emotional support after leaving their abusive relationships. Our mentors left abusive relationships before hire and understand the challenges survivors face. We are a volunteer organization and operate through email.