Home
/
Newfoundland & Labrador Domestic Violence Help, Programs and Statistics
Newfoundland & Labrador Domestic Violence Help, Programs and Statistics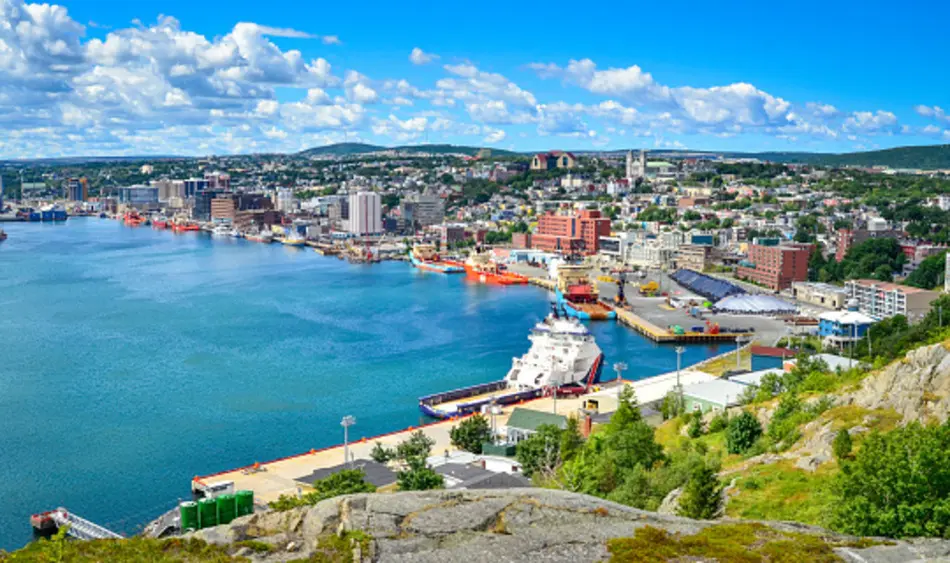 There are 12 organizations in Newfoundland & Labrador that provide domestic violence services at some level. A total of 5 organizations have provided complete information about their program to this site for a statewide completion rate of 41%. These programs can be found in 5 different cities.
Click on any of the 5 cities below to learn about the programs in these areas. You'll also see information further below on categories of service offered in Newfoundland & Labrador, and within each category you'll find the individual services within that category.
The most common category of service in Newfoundland & Labrador – based on the likelihood of each program to offer all the services within a category – is "emergency services", while the least common category of service is "support services".
The two most common individual services within any category of service in Newfoundland & Labrador are "emergency shelter and crisis intervention services" while the two least common services are "emergency local transportation and emergency cell phones".
Spanish is spoken at 0% of the organizations. Demographically, the organizations are mostly like to be equipped to serve Women .
Newfoundland & Labrador Cities with Domestic Violence Programs
Statistics on Domestic Violence Services in Newfoundland & Labrador
Emergency Services
Emergency shelter

5 locations

Crisis intervention services

5 locations

Safety planning

3 locations

Domestic violence education

2 locations

Food and clothing

2 locations

Confidential shelter location

2 locations

Emergency cell phones

1 locations

Emergency local transportation

1 locations

Mobile advocacy

0 locations

Case management

0 locations

Safe home network

0 locations

Danger/lethality assessment

0 locations
Legal and Financial Services
Legal resource planning

1 locations

Court accompaniment/advocacy

1 locations

Attorney referral for protection orders

1 locations

Assistance with orders of protection

1 locations

Financial empowerment training

0 locations

Immigration services

0 locations

In-shelter financial aid

0 locations

Legal representation

0 locations

Legal clinics

0 locations

Child custody services

0 locations

Expert testimony

0 locations

Attorney referral for family court

0 locations

Attorney referral for criminal cases

0 locations

Court/legal assistance by attorney

0 locations

Court/legal lay assistance

0 locations
Counseling Services
Shelter resident counseling

2 locations

Non-resident counseling

1 locations

Counseling for batterers

0 locations

Substance abuse counseling

0 locations

Ritual abuse counseling

0 locations

Incest counseling

0 locations

Sex offender counseling

0 locations

Sexual violence support groups

0 locations

Counseling for friends and family

0 locations

Peer support groups

0 locations
Housing Services
Transitional family housing

2 locations

Transitional individual housing

2 locations

Transportation

0 locations

Relocation services

0 locations

Alternative housing counseling

0 locations

Permanent family housing

0 locations

Permanent individual housing

0 locations
Support Services
Resources and referrals

1 locations

Job search/placement

1 locations

Onsite medical services

0 locations

Onsite mental health services

0 locations

Parenting skills training

0 locations

Spiritual services

0 locations

Medical accompaniment

0 locations

Health and wellness programs

0 locations

Job skills training

0 locations

Goal planning assistance

0 locations
Children's Services
Onsite schooling

0 locations

Art/music therapy

0 locations

Onsite pediatric forensic nurse exams

0 locations

School liaison

0 locations

Tutoring services

0 locations

Child development

0 locations

Teen activity program

0 locations

After school programs

0 locations

Educational programs

0 locations

Safety planning for children

0 locations

Youth counseling

0 locations

Child abuse services

0 locations

Child care during support groups

0 locations

Daycare facility

0 locations
Community Education Services
Speaker's bureau

1 programs

Domestic violence workshops

1 programs
Other
Distinctive Populations
Trans women/men

1 locations

Prostituted persons

1 locations

Trafficked persons

1 locations

Developmentally disabled

1 locations